Tinnitus is a hearing condition typically caused by an underlying difficulty. Complications from neurological damage (such as multiple sclerosis), impacted ear canals, allergies, ototoxic medications, and ear infections are often at its root, but its most common cause is noise-induced hearing loss.

We're happy to tell you that one of our newest AGX Hearing devices is designed to offer you relief from the effects of tinnitus (or "ringing in the ears"). This discreet, powerful, and, most of all, effective hearing device is designed to deliver the same better hearing results and responsiveness you've grown accustomed to in AGX technology, but is now even more personalized to your everyday listening lifestyle. Because tinnitus is often described as a subjective experience, you deserve technology that directly reflects who you are.

Sound interesting? We'd love to see you and show you how beneficial this technology can be. Call our office today for your free technology demonstration. You'll be amazed at its flexibility and at how easily this technology will integrate with your better hearing and tinnitus treatment plans.

Call today. We look forward to serving your better hearing and tinnitus needs.

Because Hearing Is a Wonderful Gift.
Sincerely,

Crystal Chalmers, Au.D.
Doctor of Audiology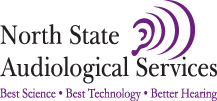 Want to learn more about hearing care? Attend our monthly Lunch & Learn Seminars!
Visit our News & Events page for dates and times.
Bring a friend!
Select a link below to leave a review.


Quick Links:
Website
Products
Location
About Us
Follow Us On:


Twitter


Facebook

Reach Us At:
530.899.3277
Chico