The ears of mammals typically rely on a three-step process, with the eardrum collecting sound, the middle ear converting airborne sound waves into liquid-borne vibrations, and the inner ear translating those vibrations to a nerve signal. The tiny ears of the South American bush cricket—located on their forelegs—are structurally like our eardrums. But researchers have recently learned that these ears are connected to a tiny organ that acts as a microscopic middle ear for the crickets.
The study reveals that complex hearing mechanisms can take place in very small ears and that nature has developed smaller, more sophisticated microphones than we ever knew possible.
---

While we are, of course, excited about the prospect of even smaller hearing devices, the changes we have seen in hearing aids over the past few years already are nothing short of revolutionary. Call us today at 530.899.3277 and make an appointment to experience the latest improvements in hearing technology (we now have more nearly invisible options than ever before!), and if you call before February 28, you will receive $500 off the AudigyCertified™ purchase price of AGX levels 5, 7, or 9 hearing technology when you trade in your old hearing aids.
Sincerely,



Crystal Chalmers, Au.D.
Doctor of Audiology



"Because Hearing is a Wonderful Gift"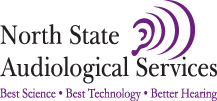 Want to learn more about hearing care? Attend our monthly Lunch & Learn Seminars!
Visit our News & Events page for dates and times.
Bring a friend!
Select a link below to leave a review.


Quick Links:
Website
Products
Location
About Us
Follow Us On:


Twitter


Facebook

Reach Us At:
530.899.3277
Chico