August 27-September 20
September 14, 6 PM
September 20, 7:30 PM
GPAC - Recital Hall, Free
September 27, 7:30 PM
Wind Ensemble Concert featuring Steven Lange
GPAC - Payne Concert Hall

Link to full events calendar
---
Free Tickets!
All COFAMC majors can now see one theatre, dance and music event per semester FOR FREE using a new Student Comp Card. For more information or to pick your COMP card, visit your department office.

---
Free Calendars!
All COFAMC events listed on one calendar! Pick up your 2012-2013 Events/Academic Calendar now so you don't miss a single event! We've also included important dates like holidays and finals. Pick up yours up in the Gaertner Performing Arts Center or your department office.

---
Summer Stories
Take a moment to catch up on some of the great stories that happened this summer!
Welcome to the College of Fine Arts & Mass Communication's Big Ticket!

Hi Kimberly,
It was only a matter of time before we created our own bi-monthly e-newsletter. With five dynamic departments in one college: the Departments of Art, Dance, Mass Communication, Theatre & Musical Theatre and the School of Music, there's so much going on! Written and edited by our new marketing coordinator Kim Mathie, we hope to keep you abreast of everything related to art, dance, music, theatre, and media happening in the
College of Fine Arts & Mass Communication
.
We're delighted to announce that we've made it even easier to buy tickets for COFAMC events! You can now purchase theatre tickets, along with dance and music, through the
James & Nancy Gaertner Performing Arts Center Box Office
in person or by calling (936) 294-2339. As usual, you can still purchase theatre tickets at the University Theatre Center Box Office in person or by calling (936) 294-1339.
In addition, you will now be able to buy tickets online! Wherever there is a computer with an internet connection, you can safely and affordably purchase tickets online.
I hope you decide to join us regularly in your inboxes as well in our numerous performances spaces and art galleries. Art is never better than when done in collaboration with others and that includes you, our SHSU & Huntsville community. We want you consider us your Big Ticket to dynamic and exciting arts and media events!
Dr. Mary Robbins, Interim Dean
College of Fine Arts & Mass Communication

New Faculty at COFAMC - Part I
Koch Brings New Sound to School of Music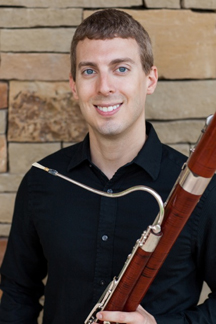 A child of two band director parents, and growing up around music, it wasn't so much that Dr. Nathan Koch (pronounced "Cook") would play an instrument; it was more a matter of which one.
The School of Music's newest faculty addition, Koch started playing piano at four years old, however, it was in seventh grade that the bassoon would finally capture the interest and heart of Koch.
Read the full story
---
Noble Combines Dance and Technology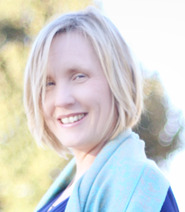 After three years as a full-time adjunct faculty, Dionne Noble returns this fall as a full-time tenure track assistant professor.
Since joining the dance department, Noble has brought more to the dance floor than just her skills in modern dance and ballet. She also brings experience in technology, specifically incorporating technology into choreography, like projection design and dance on film.
Read the full story
---
Coming Up Next: Introducing
New Faculty in the Department of Mass Communication: Tom Garrett, Nam Young Kim and Robin Guess! Read about Tom Garrett and the new film track
here.
---