Exhibit: Body and Screen: Performative Video Works
October 1-25
Gaddis Geeslin Gallery (3G)
Dances@8
October 17 & 18, 8 PM
Enron by Lucy Prebble
October 10-13
Box Office: (936) 294-1339
Ars Perpetua: New Music Recital
October 17, 7:30 PM
Women's Chorus and Concert Choir
October 18, 7:30 PM
Link to full events calendar
---
New Student Art in the GPAC
Associate Professor Michael Henderson likes to multi-task with his classes. He's not trying to get things done faster, he just wants his students to learn from each other. When he was told about the opportunity to place student artwork in the Gaertner Performing Arts Center lobby Henderson knew that his students could benefit in multiple ways.
Read More
---

Dear Kimberly,
There isn't enough room in this email to tell you all about the exciting events that fill up October but be assured there are plenty of choices to keep you busy and entertained! If you want to keep abreast of
ALL of COFAMC
events, pick up a FREE events calendar at the James & Nancy Gaertner Performing Arts Center or any of the department offices. We're also pleased to introduce you to some new faculty members
Nam Young Kim
,
Robin Guess
and
Tom Garrett
.
Stay awhile or visit our links. We're glad to have you with us!
Best,
Kim Mathie
Marketing Coordinator

---
ENRON at UTC
A satirical political drama, ENRON transforms one of the most famous white-collar crimes in American history into a powerful story of insatiable greed and loss.
"It's really a tale of how we have come to the place we find ourselves in now as a nation, teetering on the edge of financial ruin," said Assistant Professor Leslie Swackhamer who directs.
.
---
ROCK-tober Fest Celebrates "Rock" in Unexpected Ways
School of Music professor Dr. John Lane and the Percussion Ensemble will give new meaning to "rock concert" with their performance "ROCK-tober Fest" on Wednesday, October 24 in the James & Nancy Gaertner Performing Arts Center Payne Concert Hall at 7:30 p.m.
Tickets: $15/$12/$5 (SHSU students)
Read Full Story Here
---
Egyptian Journalist To Help Launch New International Journalism, Democracy Center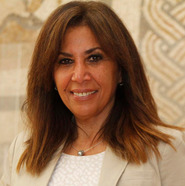 Sam Houston State University has a new International Center for Journalism and Democracy to provide resources, on-the-ground training, and online courses to journalists all over the world, especially in emerging democracies.
Read Full Story Here
---