How to Succeed With Video Ads in 2017
By Ray Kirsch, Dynamics Online's Search Advertising Manager
Reaching audiences with video advertisements is easy. Over 500 million hours of video are consumed every day, and YouTube has over a billion users. However, capturing the user's attention is challenging. According to a study conducted by Microsoft, average attention spans dropped from 12 seconds in 2000 to 8 seconds in 2013.
To capture attention with video ads in 2017, ad campaigns must:
Utilize skippable and non-skippable video ads
Present the core message immediately
Leverage retargeting strategies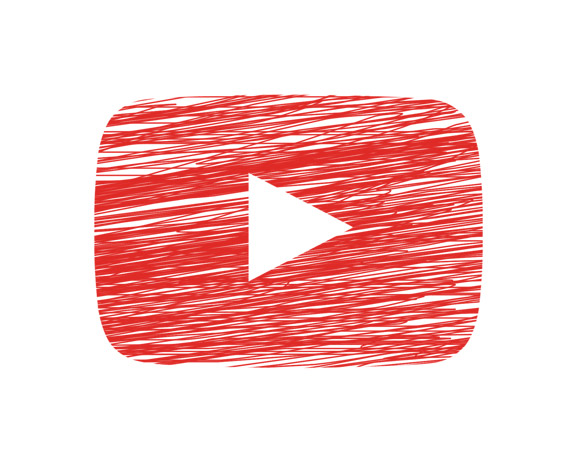 Dynamics Online recently completed a three month ad campaign for a household product. The goal of the campaign was to increase the visibility of a new product using video advertising on YouTube, Instagram and Facebook. Performance indicators for the campaign were impressions, video views and engagement. The campaign produced combined total of 151,475 views and 308,603 impressions. Each view cost roughly $0.01, which enabled the client to reach and engage a large number of people at a great price.
FEATURED WEBSITE REDESIGN
Sitka Point Lodge & Fishing Charters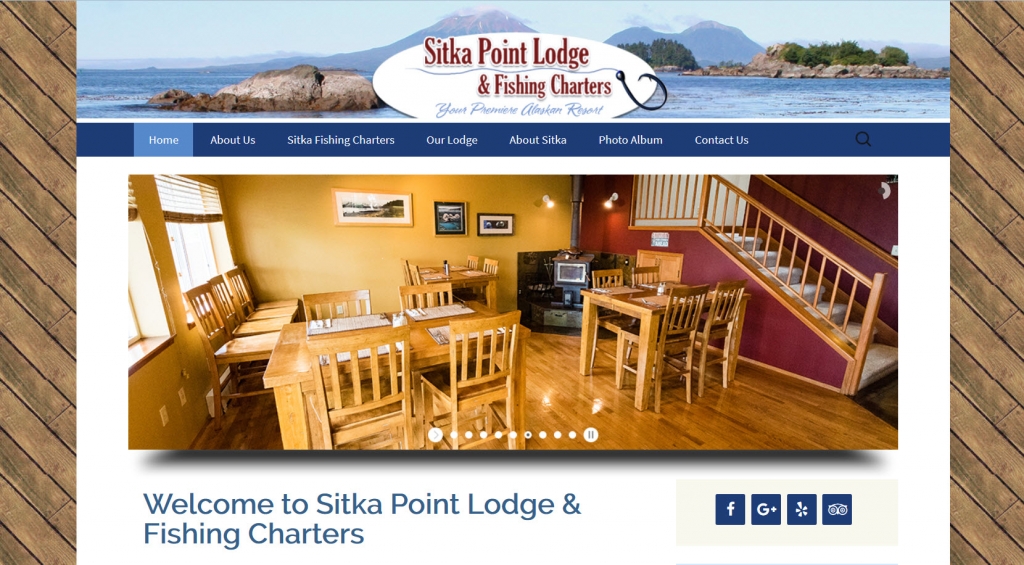 Sitka Point Lodge & Fishing Charters is a tourist destination in Sitka, Alaska. Dynamics Online redesigned its new website with visually appealing design elements, photo galleries, and a mobile-friendly responsive design. Links to Trip Advisor and Yelp are included on every page to facilitate feedback from returning customers. A Facebook feed is embedded in the sidebar of the website to improve social sharing and engagement.
Since the new website launched, organic sessions increased by 6.73 percent, and average session durations increased by 12.20 percent. The bounce rate, which measures how many site visitors leave after viewing only one page, dropped by 10.94 on mobile devices. These impressive stats indicate how the user experience on a website can directly affect performance and possibly your bottom line.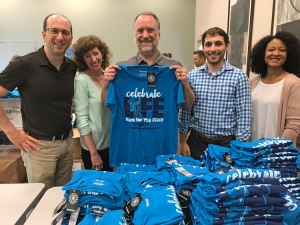 Our team volunteered at The Gathering Place in Beachwood, folding boxes of T-shirts in preparation for the "Race for the Place" fundraiser. The race raises funds so that The Gathering Place can continue to offer a wide array of services to those touched by cancer, free of charge. The race was a big success, with 3,623 registrants who helped raise over $380,000!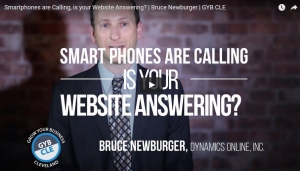 Dynamics Online president Bruce Newburger was featured in the Grow Your Business Cleveland video series, where he discussed the importance of mobile website optimization, insights for building a strong team, and the story of how Dynamics Online was founded back in 1997. Watch the video now >

Dynamics Online, Inc.
23811 Chagrin Blvd.
Suite 315
Beachwood, Ohio 44122
Find us with Google Maps
Phone: (216) 292-4410
Marketing@DynamicsUS.com
www.DynamicsUS.com