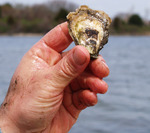 Identifying the values of shellfish and prioritizing the most critical issues, both environmentally and economically, is the focus of the new R.I. Shellfish Management Plan.
R.I. Shellfish Management Plan moves forward
Rhode Island Sea Grant is supporting the creation of the Rhode Island Shellfish Management Plan that will provide guidance and protection of a critical resource both environmentally and economically, with commercial shellfishing is estimated to bring in $3 million annually (Listen on RI NPR).
"The intent is to highlight the values of shellfish resources for our state," said Azure Cygler, fisheries extension specialist for Rhode Island Sea Grant, at the kickoff meeting on January 7, explaining the need for input for aquaculture, recreational and commercial harvesting, and restoration so that the plan can be as comprehensive as possible.
Three public scoping sessions have been held to identify priorities among interested parties to the lay the foundation of the plan for the next two years.
"We know we need a vision," said Dale Leavitt, associate professor and regional aquaculture extension specialist from Roger Williams University, who helped lead the sessions. "We're still trying to identify issues, and maybe that will lead to subgroups for more specific issues."
Sea Grant is working with multiple state agencies, including the R.I. Coastal Resources Management Council, the R.I.Department of Environmental Management, and the University of Rhode Island's Coastal Institute.

>Read more on RICentral and ecoRI News

Back to top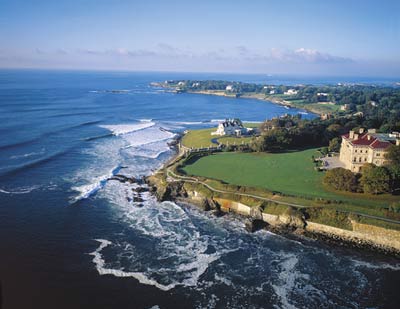 As climate and human uses change our ocean and coastal landscapes, marine spatial planning (MSP) has become an important tool worldwide to preserve resources and build a sustainable future.
New short film looks at how marine spatial planning protects our oceans

In Rhode Island and around the world, coastal communities are working to generate new industries, support job creation, and provide food and services to an ever-increasing population, through planning to manage and sustain the ocean's resources and health.
A new short film, Protecting Our Oceans Through Marine Spatial Planning, focuses on protecting ocean environments so they remain healthy and able to support the food, job, transportation and energy needs of economies worldwide. It is the final installation of a four-part series that explores ocean planning with practitioners from around the world.