Insider Tips for Healthy, Wealthy and Happy Living – View in browser
or read the 'full' PDF version on line or dowload
by clicking here

Richard Bazinet's...
Service For Life! ®
"Tips For Healthy, Wealthy & Happy Living in Arizona…And A Little Bit About Real Estate…"
Inside This Issue...
5 Easy Ways To Ruin Your Car...
How To Stop A Running Toilet...
Protect Your Kids Online
Fun Facts and Laughs:

3 Little-Known Smartphone Tricks, Protect Your Kids Online, And More...

Market Update with Robyn Robertson of Suburban Mortgage

Business of The Month: An Author!

Trivia Challenge:

Win Movie Tickets For Two!

Real Estate Q&A:

How Do I Invest In Real Estate To Build Wealth?

Title Q&A with Jason Privette at Stewart Title: What are liens?
If you're not already a subscriber to my free e–newsletter email me to sign–up

Dear Richard...

What a fun newsletter this month.

How about that... our Business Of The Month is author Ashley Carlson! Find out about her latest book.... I'm delighted to have her as a client too!

So.... are you causing damage to your car without knowing it? In today's Service For Life!® Free consumer newsletter, I'll show you how to avoid the five most common "bad car habits" that wear down your vehicle so you can save thousands in car repair bills.

How about a brain teaser? Take the challenge...

You'll also learn how to quickly fix a running toilet, three little-known smartphone tricks, and ways to protect your kids online – plus fun facts, a trivia challenge to win movie tickets, and lots more.

Oh by the way… I am never too busy for any of your referrals!


Yours truly,
Richard Bazinet pllc
REALTOR®
Realty ONE Group
Today's Brain Teaser . . .
There are three light switches on a wall downstairs, each of which operate three separate lightbulbs upstairs. How do you identify which switch goes with which lightbulb, if you can only make one trip upstairs?
(see answer below)
5 Easy Ways To Ruin Your Car

Some times your car just breaks, other times it's from years of misuse! Avoid the five most common "bad car habits" that wear down your vehicle and save thousands in car repair bills:

Running too low on gas. Some auto mechanics say the sediments in your gas tank will be pulled into your system and ruin your fuel injector! The truth is you should fuel up before hitting empty even if those mechanics are wrong. You'll prolong the life of your fuel pump because the pump gets overheated easily when it's pumping from an empty tank. Average fuel pump repair cost: $450 to $680.


Not using the parking brake. Parking on even a slight incline without a parking brake will stress your transmission. There's a tiny pin in the transmission that holds your car still, so stopping the transmission from moving with your parking brake takes the pressure off that delicate part. Make sure you disengage the brake before you drive away! Future transmission replacement cost: $1,300 to $3,500.


Not coming to a complete stop before shifting. Your transmission is a set of gears. When you shift between "reverse" to "drive" without stopping, the transmission acts as a brake, stressing those gears. Transmissions are not cheap repairs so it's worth it to take the few extra seconds to come to a stop. See #2 for transmission cost.


Riding the brakes driving downhill. You can wear your brakes out quickly by keeping that brake pedal pressed to the floor. Too much of this can even make your brake pads and brake fluid so hot that you'll lose your brakes completely. Downshift instead to slow your car down hills. Average brake pad and rotor replacement cost: $300 to $400.


"Warm up the car" by revving. Revving your car when you start it doesn't help your car warm up, but it can harm your engine. Let your car sit and idle for up to 30 seconds to allow the oil time to recirculate and lubricate your engine's moving parts. Potential repair cost: $2,500 to $7,000 or more depending on labor charges to install a new engine.
Forward this to a friend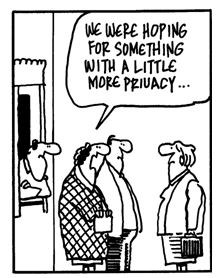 How To Stop A Running Toilet

It's not just an annoying noise – a constantly running toilet can waste up to 200 gallons of water per day. Toilets haven't changed much since their invention, so they're usually easy to fix. Remove the lid and look inside for one of these problems:

Buildup of sediment can cause parts to malfunction. Clean any sediment off the flapper (the rubber flap at the bottom of the tank) or other parts.


The chain or rod connected to the flapper may be bent or could be tangled. Bend the rod straight or untangle the chain.


The float (the rubber or plastic balloon) needs to be above the water. If it's filled with water and sinking, you may need to screw a new one on. See this by searching online for "youtube.com:toilet float".


The flapper can become stiff as it gets old. Replace it by turning off the water, removing it, and taking it with you to the hardware store to make sure you buy the right one. Simply snap the new one in place!
Forward this to a friend
WHAT is your house worth today? Or your neighbor's…

www.myhousemarketworth.com

Fun Facts and Laughs


3 Little-Known Smartphone Tricks . . .

Over half of adults in the U.S. and Canada now own smartphones. Try out these little-known features:

Make text on your phone easier to see by enlarging the font. For Android, go to Settings > Display, or Settings > Font Size, and change to a larger size. For Apple, go to Settings > General > Accessibility, and turn on "Bold Text" and "Larger Text."


You can use your Android or Apple devices as a level. For Android, just download an application like Bubble Level Pro or Compass Level. With an Apple device it is already built in. Tap the compass feature, then swipe across the screen to access the level.


You can take a screenshot of your phone's display. On Android phones, hold down the power button and the volume down button at the same time. You'll hear a shutter sound, and then the image will be saved in your image gallery. On Apple phones, press and hold the Home button and Sleep/Wake. You'll hear the shutter sound, and your image is saved.
Forward this to a friend


Keep Your Kids Safe Online . . .

The Internet is an amazing resource for children to research school projects, communicate with their friends, and play games. Unfortunately, they're just a click away from a pornographic website or accidentally allowing a hacker to gain access to your computer or mobile device. The following tools can keep your kids safe online so you don't have to worry about mouse clicks leading to mischief:

Eff.org/Https-Everywhere – This plug-in for your web browser forces websites to use a secure version if they have one (one that starts with "https" instead of "http"). This prevents hackers from stealing passwords and login information.

K9WebProtection.com – Parents can view Internet usage and block specific websites using this tool. You can set it up so that Internet access is shut down automatically if your child attempts to visit a blocked website multiple times.

Forward this to a friend


Shocking Lightning Facts . . .
If you count the seconds between the lightning flash and the thunder and then divide by five, that number is a good estimate of how many miles away the lightning is from you.
Lightning can travel through phone lines and travel from one person to another.
The temperature of a typical lightning bolt is hotter than the surface of the sun.
The Empire State Building is hit by lightning about 100 times per year.
Forward this to a friend


Quotes To Live By . . .

The best revenge is massive success.
–Frank Sinatra

Today was good. Today was fun. Tomorrow is another one.
–Dr. Seuss

Age does not bring you wisdom, age brings you wrinkles.
–Estelle Getty

Forward this to a friend



is proud to bring you…
Richard Bazinet's Phoenix Scottsdale Monthly Market Update
Total $ sales are up 34.7% month to month, up 13.8% Year to Year
Closed sales up 31.2% MtM, up 9% YtY
Average and median up prices about 2.3% MtM, up 5% YtY
Days on the market at 88 days up 1.2% MtM, up 24% YtY
Average Sold to Original List is 94.8% aka discount rate
---
Business Of The Month…
Ashley R. Carlson, Author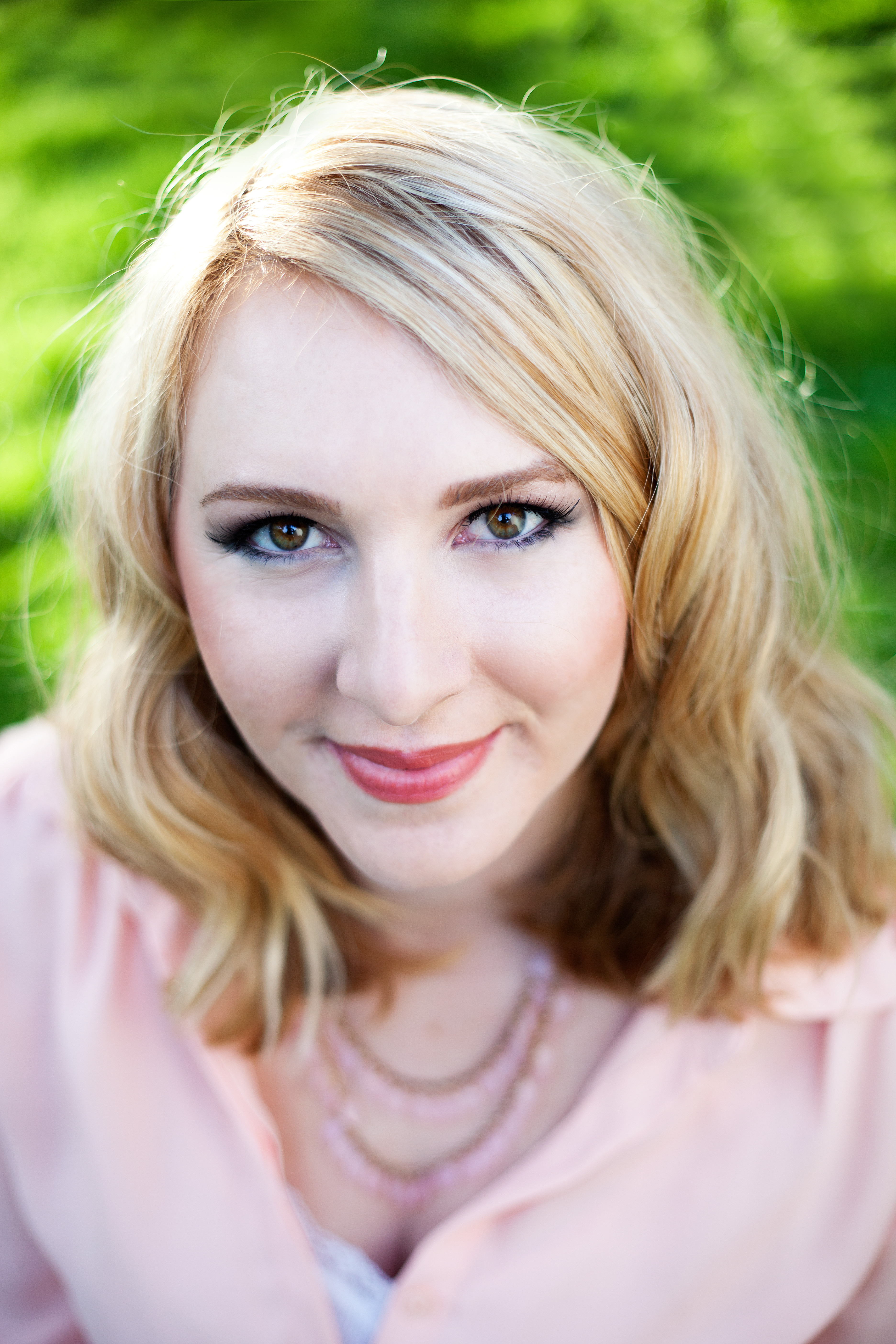 Type:
Author – writing awesome fantasy novels
!
Who
: Ashley Carlson
Description:
Ashley R. Carlson is an author drawn to writing fantastical elements, complex relationships, and characters who rise above their circumstances. Her debut steampunk-fantasy novel, "The Charismatics," was released December 13, 2014 to rave reviews on Amazon and Goodreads.
Available at Amazon.com and Goodreads.com.
Contact:
www.ashleyrcarlson.com
, on Twitter @AshleyRCarlson1, and on Instagram @ashleyrcarlson.
Her email is
ashleyrcarlson13@gmail.com
so please reach out to the author!
7 Reasons You MUST Buy A House NOW in Phoenix Scottsdale

Read on my blog now at: http://phoenixscottsdalerealestate.blogspot.com
Trivia Challenge for the Month...

"Who Else Wants To Win Movie Tickets For Two!?"

Guess who won last month's Trivia Question? I'm pleased to announce the lucky winner of last month's quiz. And the winner is...drum roll please: Ken Brown was the first person to correctly answer my quiz question.

What news channel reported in April 1930 that "there was no news" and instead played piano music?


a) WNBC b) BBC c) CNN d) CBS


The answer is b) BBC. On April 18, 1930 the British Broadcasting Corporation decided there was no "newsworthy news." So, let's move on to this month's trivia question.

Where is the only McDonald's in the world with turquoise arches?


a) Sedona, USA
b) Split, Croatia
c) Berlin, Germany
d) Mexico City, Mexico


EMAIL ME BY: Clicking Here And You Could Be One Of My Next Winners!
Brain Teaser Answer:
Light bulbs get warm when you turn them on. You can turn the first switch on for a few minutes, then turn it off. Turn the next switch on, then head upstairs. The first one you turned on will be warm, and the second will be on. The last one, of course, is still off!
Thanks For Thinking of Me!

Did you know I can help you or any of your friends or family save time and money when buying or selling a home? Thanks for keeping me in mind with your referrals...and spreading the word about my services.
Real Estate Q & A . . .
Q. How can I build wealth with real estate rental properties?
A.
Before purchasing rental property, consider the following factors to make a good investment:
Find moderately priced properties, so you can generate more cash flow than higher priced properties. Your tenant's rent should cover the mortgage, utilities, and additional expenses in order to produce a cash flow.


Get the full cost of owning and repairing the home. Have a property inspection before you purchase the property to identify any potential repairs. Also, get written quotes from contractors for repairs you'll need to make before renting out the home.


Carefully select your tenants. Each time a renter leaves, you have to prep it for another tenant by paying for repairs, possible upgrades, and other costs such as advertising, credit and background checks, plus taking time to show the unit. Long-term tenants are better for your investment, so choose wisely and treat them well!
To learn more, call me to request my Free Consumer Report called
"How to Avoid 8 Dumb Mistakes Even Smart Investors Make."
Do you have a real estate question you want answered? Feel free to call me at
602-300-7007
or email me by
clicking here
. Perhaps I'll feature it in my next issue!
Forward this to a friend
Title Q&A… What are liens on a house I want to buy?

Q. I'm in escrow to buy this house, and there are liens on it… what does that mean?

A. Great question. When you purchase a home, one of the many tasks that your title company will do in Arizona is to check for a clear title for one thing, and also for any outstanding liens on the property.

A lien is basically a debt owed by owner, a claim against the property which has not been satisfied (i.e. remains unpaid), against which the collateral (the house in our example) is used as security. Typically a lien is filed with the court by the party to whom the debt is owed to, against the property in the event of a sale to ensure payment. Liens can take many forms; it could be a mechanic's lien from a licensed contractor for services performed, a judgment lien as a result of a court judgment, a HOA lien for unpaid HOA fees, a mortgage loan balance, a secured line of credit balance, unpaid attorney's fees, and other types of liens.

Liens have to paid in full at time of closing.

For more information and advice about any title questions and/or issues, please feel free to contact Jason Privette at Stewart Title & Trust of Phoenix, Inc, at 480-557-4551 or email at jprivette@stewtartaz.com
THANK YOU... for reading my Service For Life!® personal newsletter. I wanted to produce a newsletter that has great content and is fun and valuable to you. Help your friends get more out of life by forwarding this email to them...

You received this email because you requested it, are on the mailing list as rbazinet@wildwestrealestate.us, or a friend forwarded it to you. Unless you request to be removed, you are agreeing to remain on the mailing list.

Disclaimer: The information contained in this email is intended for informational purposes. It should not substitute as legal, accounting, investment, medical or other professional services advice. Always seek a competent professional for answers to your specific questions. This email is not intended to solicit real estate properties currently for sale.
Copyright (c) 2015 by Richard Bazinet pllc