Heritage Center Student Spotlight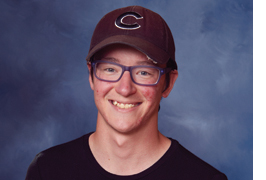 CONNOR MANNING



Connor hails from Glenwood, Illinois, and is currently a junior fine and performing arts major. He has been an event manager and production staff for 3 years. Connor enjoys meeting new people from both touring companies and day to day interactions while working at Heritage Center. He plans to graduate in 2019 and work as an assistant technical director for either a theatre or touring act. When Connor is not working at Heritage Center, he enjoys rock climbing, playing video games, working theatre shows, and particiapting in Spartaneous Improv, UD's very own improv troupe. If you see Connor at a Heritage Center show, make sure to say "Hi"!

New Performance Date!

SHAUN JOHNSON:
BIG BAND EXPERIENCE Friday, May 4, 2018 | 7:30 p.m.

JOHN AND ALICE BUTLER HALL

The Shaun Johnson Big Band Experience is a rare newcomer to traditional pop...fusing a big band spirit with an inventive edge...more risky than Buble, more modern than Sinatra. Shaun, an Emmy award-winning crooner (and lead singer of the internationally known vocal group, Tonic Sol-fa) indelibly stamps vocal jazz and swing with a contemporary punch - to the delight of both traditionalists and newcomers - emerging as an original voice in the continuing tradition of the American singer.



New Downloads Receive $5 Off!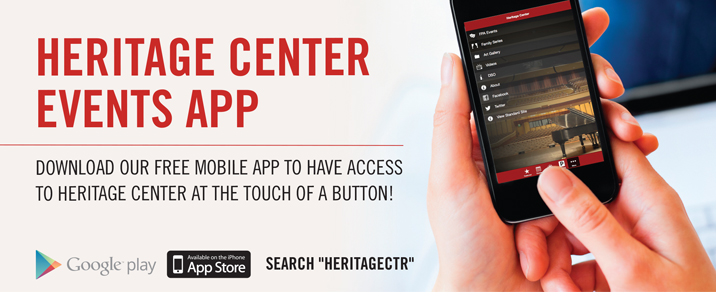 Upcoming Performing Arts Series Events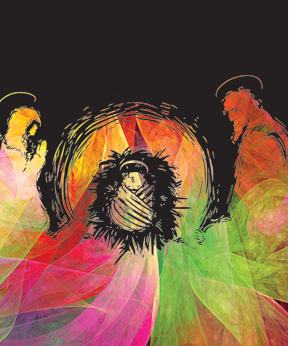 Friday, December 1, 2017 | 7:30 p.m.
Christmas at Heritage Center
JOHN AND ALICE BUTLER HALL
Celebrating its fifth year, this UD tradition once again promises to bring renewed spiritual meaning to your Christmas season. UD's Fine and Performing Arts Department celebrates the birth of Christ through a dynamic concert presentation featuring Concert Choir, Chamber Singers, and Wind Ensemble. Special guests on this concert will be the Madison Area Concert Handbells. This year's music will be interwoven with live narration taken from the exquisite text of "On the Nativity," composed by medieval poet Romanos the Melodist and describing the encounter between Mary and the Magi. The heavenly acoustics of John and Alice Butler Hall provide the perfect backdrop for this festive and celebratory occasion. All seating reserved. Complimentary holiday refreshments served following the concert.

Pre-show music by the Madison Area Concert Handbells in the lobby at 6:30 p.m.

The concert will be streamed live here beginning five minutes prior to concert.

AM 1370 KDTH will broadcast Christmas at Heritage Center at 9:00 p.m. Christmas Eve and 12:00 noon Christmas Day.

*In the event of inclement weather, this concert will be held Saturday, December 2, at 2:00 p.m.




Other December Events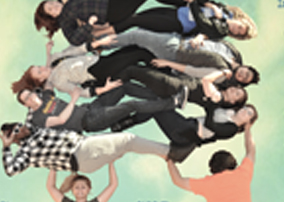 Tuesday, December 5, 2017 | 7:30 p.m.
Spartaneous Improv Night, featuring the UD Dance Company and Spartan Street Dance Team


BABKA THEATRE

Members of the UD Spartaneous Improv Troupe will perform comedy skits with suggestions from the audience. It is sure to be a night of laughs.

FREE | Ticket Required


Right Around The Corner...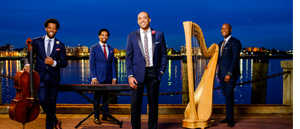 Friday, January 12, 2018 | 7:30 p.m.
Sons of Serendip: 50 Years of Stevie Wonder


JOHN AND ALICE BUTLER HALL

---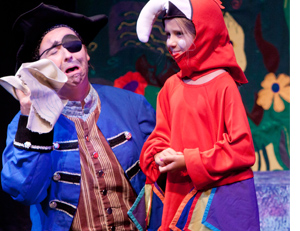 Monday, January 15, 2018 | 4:15 p.m.
Treasure Island Auditions (Missoula Children's Theatre)


JOHN AND ALICE BUTLER HALL

Grades K-12


Saturday, January 20, 2018
10:00 a.m. and 2:00 p.m.
Treasure Island (Missoula Children's Theatre)


JOHN AND ALICE BUTLER HALL

---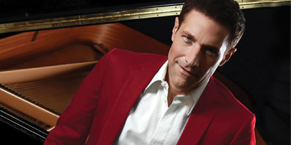 Saturday, February 3, 2018 | 7:30 p.m.
Jim Brickman: A Evening of Romance


JOHN AND ALICE BUTLER HALL


Charles and Elizabeth Bisignano Art Gallery Events
December 1 - December 29, 2017
Living History Veterans' Project: Telling Stories Visually
This living, visual history project pairs 8 University of Dubuque students with eight Veterans who share their stories, photographs, letters, memorabilia, and visually show how the military experience has shaped their lives. This exhibit is co-sponsored by the Dubuque Museum of Art and the Jeffrey Dodge Veteran's Center at UD.

Reception: December 7, 2018 | 6:00 p.m. - 7:30 p.m.
Pearl Harbor Commemoration Day

FREE | No Ticket Required
TO FIND OUT MORE ABOUT THE BISIGNANO ART GALLERY EVENTS, CLICK HERE!