Upcoming Performing Arts Series Events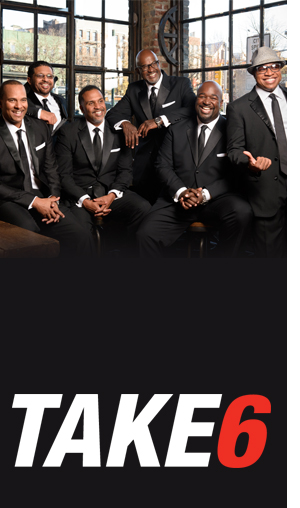 Wednesday, April 4, 2018 | 7:30 p.m.
Take 6




JOHN AND ALICE BUTLER HALL




Grammy-winning a cappella gospel music sextet heralded by Quincy Jones as the "baddest vocal cats on the planet," Take 6 is the quintessential a cappella group and the model for vocal genius. Six virtuosic voices unite in crystal clear harmony, against a backdrop of syncopated rhythms, innovative arrangements, and funky grooves that bubble into an intoxicating brew of gospel, jazz, R&B, and pop. With praise from such luminaries as Ray Charles, Stevie Wonder, Brian Wilson, Ella Fitzgerald, and Whitney Houston, the multi-platinum selling vocal phenom has toured across the globe and collaborated across genres. Take 6 is recognized as the pre-eminent a capella group in the world.

A free Cybercafé Knapp Stage Pre-Show Concert featuring the UD Gospel Choir precedes this performance from 6:00 – 7:00 p.m.

To watch a preview video, click here.
This presentation is supported by the Arts Midwest Touring Fund, a program of Arts Midwest that is funded by the National Endowment for the Arts, with additional contributions from the Iowa Arts Council and the Crane Group.



With support from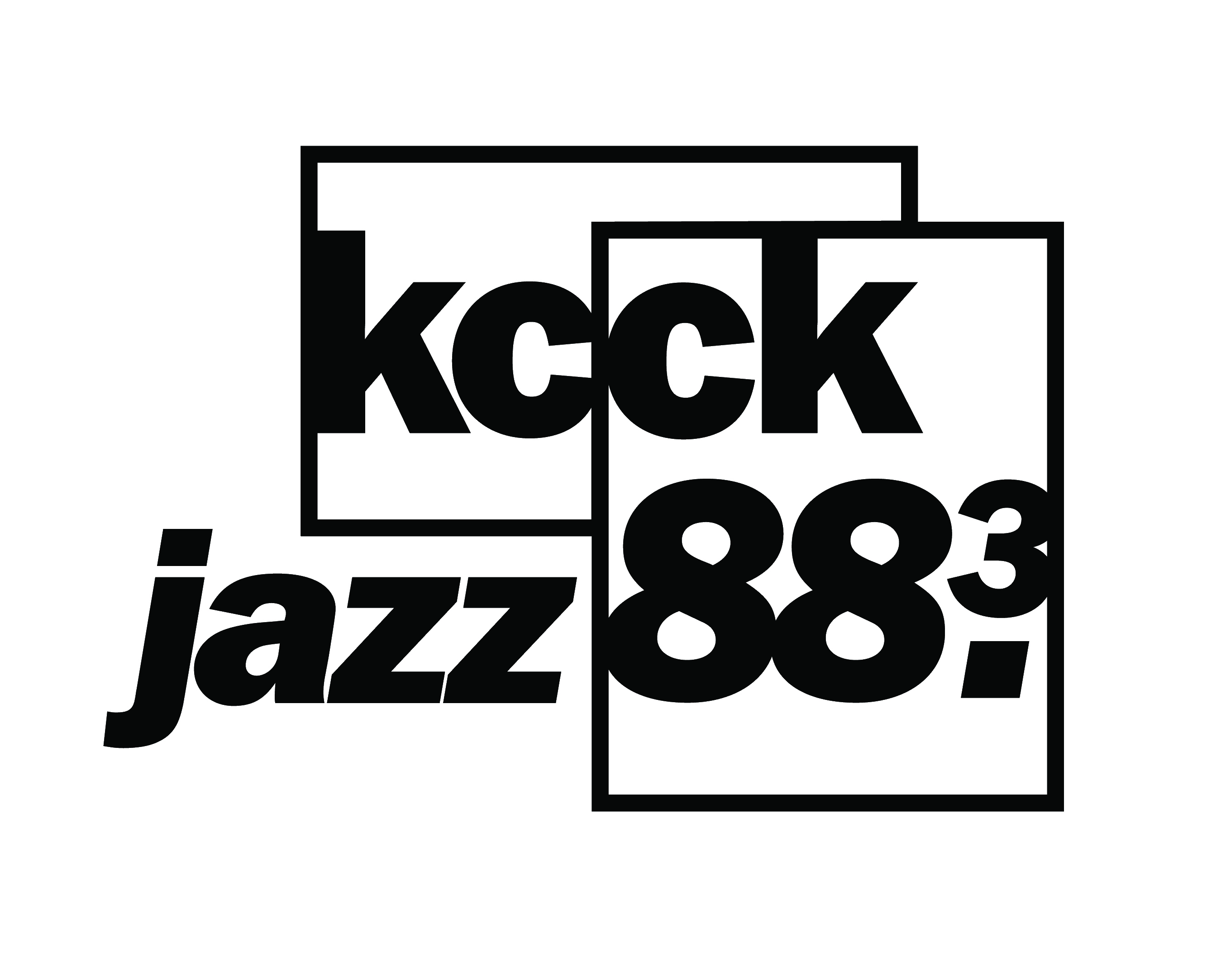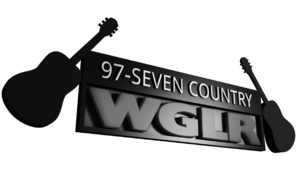 ---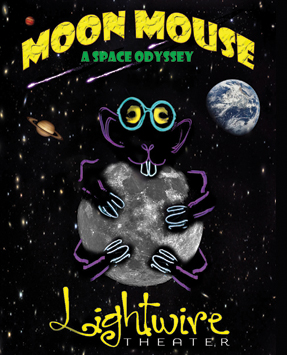 Friday, April 6, 2018 | 7:00 p.m.
Moon Mouse: A Space Odyssey


Lightwire Theater of New Orleans




JOHN AND ALICE BUTLER HALL



A cosmic adventure celebrating differences! Marvin the Mouse wants to be popular. Constantly bullied and picked on by the "cool" rats, he is labeled a loser and a geek. To escape the continuous badgering, Marvin retreats into his science books and world of fantasy. He longs for adventure and heroism. Join Marvin on the space adventure of a lifetime: a trip to the moon on his homemade rocket, where he meets a strange cast of misfit creatures, experiences infinite peril, and views awesome beauty. Will Marvin make his dreams come true and experience the glory and acceptance he craves? Puppetry-based neon creatures come to life in Lightwire's signature brand of electroluminescent artistry, poignant musical storytelling, and evocative, life-like imagery.

Children will get to meet the puppeteers and puppets after the show!
To watch a preview video, click here.
---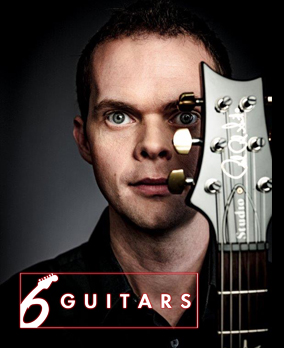 Friday, April 13, 2018 | 7:30 p.m.
Six Guitars




BABKA THEATRE - A B.I.T.E. SIZE SERIES EVENT



Six Guitars is a tour-de-force love letter to music and a pitch-perfect blend of music, comedy, and characters. Chase Padgett delivers a virtuosic performance as he becomes six different guitar players each with their own distinct voice, views, and musical style (blues, jazz, rock, classical, folk, and country). During this 85-minute show, each of the characters, ranging from a 19-year-old rock prodigy to an 87-year-old blues man, share their journey with music from discovery to mastery through songs and stories that leave every audience laughing, crying, and falling in love with music all over again.

There will be an optional bonus post-show Q & A with Chase!

To watch a preview video, click here.

With support from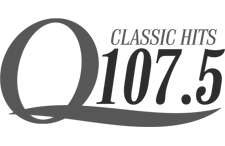 Other April Events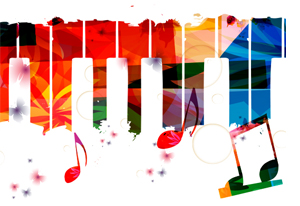 Sunday, April 8, 2018 | 2:00 p.m.
Concert Choir Spring Concert
JOHN AND ALICE BUTLER HALL
The UD Concert Choir and Chamber Singers perform the repertoire which they will take on tour. Come listen what the choir will share with audiences from Illinois to Louisiana! The Concert Choir is directed by Dr. Charles Barland and accompanied by Professor Kristen Eby.

FREE | Ticket Required

---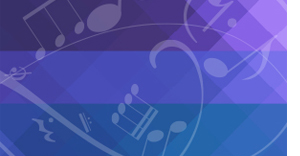 Wednesday, April 11, 2018 | 7:30 p.m.
Praise Band and Gospel Choir Concert
BLADES CHAPEL
In a joined effort of praise, the gospel choir and praise team will encourage you with a message of God's power for today. Song, scripture, encouragement, and prayer will distinguish this event as a time of refreshment and restoration. Come and experience an evening of heaven's music to strengthen the weary soul.
FREE | No Ticket Required
---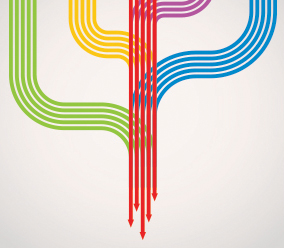 Sunday, April 15, 2018 | 2:00 p.m.
Wind and Jazz Ensemble Concert: Convergence
JOHN AND ALICE BUTLER HALL
Featuring the UD Fine and Performing Arts Department, Clarke University Wind Ensemble, and Friends of Dubuque

Convergence is a culmination of the arts in Dubuque, featuring the many gifts that Dubuque has to offer. Joining the concert is internationally acclaimed composer and conductor, Jack Stamp, as well as graphic artist Austin DeGroot, creating a performance painting with the wind ensemble.

FREE | Ticket Required

---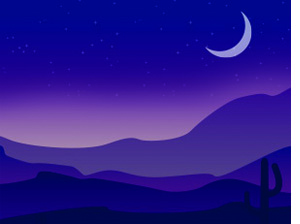 Saturday, April 21, 2018 | 7:30 p.m.
Sunday, April 22, 2018 | 2:00 p.m.
Antlia Pneumatica
BABKA THEATRE
Presented by the UD Department of Fine and Performing Arts and Drama Club

Debuting in New York in 2016, this contemporary play centers around a group of friends reuniting to mourn the loss of someone they haven't seen in years. As they discover each other again, at a new time in their lives, they discover it may be more than just the loss of a friend that still binds them. The past and present begin to blur in Anne Washburn's haunting exploration of friendship and loss.

---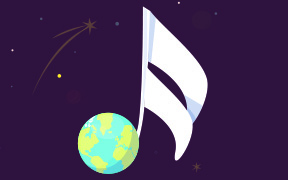 Saturday, April 28, 2018 | 7:30 p.m.
Chamber Singers Spring Concert
BLADES CHAPEL
UD's a capella group performs repertoire in a variety of styles including American folk, world, classical, and pop.

FREE | No Ticket Required

Right Around The Corner...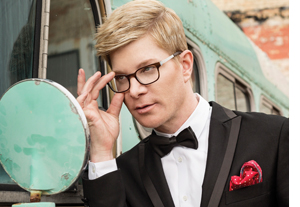 Friday, May 4, 2018 | 7:30 p.m.
Shaun Johnson Big Band Experience


JOHN AND ALICE BUTLER HALL
The Shaun Johnson Big Band Experience is a rare newcomer to traditional pop...fusing a big band spirit with an inventive edge...more risky than Bublé, more modern than Sinatra. Shaun, an Emmy award-winning crooner (and lead singer of the internationally known vocal group, Tonic Sol-fa) indelibly stamps vocal jazz and swing with a contemporary punch - to the delight of both traditionalists and newcomers - emerging as an original voice in the continuing tradition of the American singer.
Shaun is joined by his band including piano, drums, bass, trumpet, trombone, alto and tenor sax.

---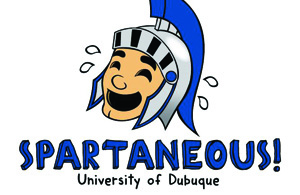 Tuesday, May 8, 2018 | 7:30 p.m.
Spartaneous Improv Night


BABKA THEATRE
Members of the UD Spartaneous Improv Troupe perform comedy skits with suggestions from the audience. It is sure to be a night of laughs.
FREE | No Ticket Required

Charles and Elizabeth Bisignano Art Gallery Events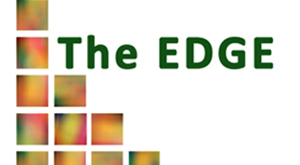 April 2-28, 2018
The EDGE Exhibition: A Celebration of Student Scholarship and Creativity
Every CGIM student (majors and minors) submits one work for this show which focuses on the fine arts of computer design. This is the aesthetic portion of APEX, UD's celebration of student excellence.

Reception: May 1, 2018 | 3:00 - 4:00 p.m. in conjunction with APEX
FREE | No Ticket Required
---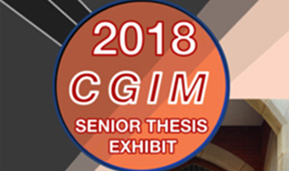 May 1-29, 2018
CGIM Senior Thesis Exhibition
In partial fulfillment of the BS in Computer Graphics, students submit their final visual projects with thesis statements in this show which closes with a reception on the Saturday of graduation. Print media, presentation graphics, 2D and 3D animation, and web development.

Closing Reception: May 19, 2018 | 11:00 a.m. - 12:00 p.m. in conjunction with Commencement
FREE | No Ticket Required
TO FIND OUT MORE ABOUT THE BISIGNANO ART GALLERY EVENTS, CLICK HERE!