Heritage Center Staff Spotlight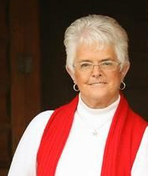 EILEEN SCHUELLER



Eileen has volunteered at Heritage Center for five years. She was looking for another opportunity to volunteer in the community, so she attended an informational session, and well, the rest is history! She loves working alongside other volunteers, students, and Heritage Center staff, as well as meeting the patrons who attend events. Eileen's favorite performer so far at Heritage Center was Chris Botti. She stated, "It will be hard to top him." When not volunteering, Eileen loves to travel wherever she can. You can also find her playing bridge or other card games or at exercise class, the pool, or the golf course. Eileen is also always up for a meal with family and friends. Thanks for being such a loyal volunteer, Eileen!

Upcoming Performing Arts Series Events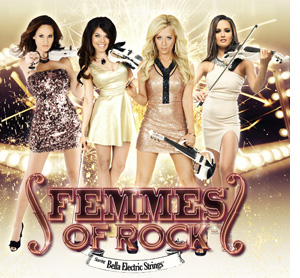 Friday, February 1, 2019 | 7:30 p.m.
Femmes of Rock
Starring Bella Electric Strings


JOHN AND ALICE BUTLER HALL



The Femmes of Rock show takes Bella Strings to a whole new level. All-new arrangements, original material, a live rock band, video, lights, choreography, comedy, and more can be expected in this high-energy show that leaves audiences awed. The only one of its kind, there are no other similar string acts operating at this level. Be prepared for something that you have not yet seen the likes of, featuring the music of AC/DC, ELO, Queen, Led Zeppelin, the Eagles, Prince, and many more!

For complete event details, including a preview video and pre-show concert information, click here.
---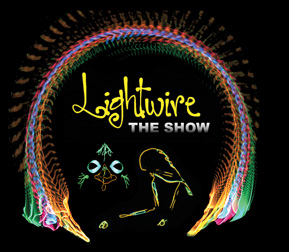 Thursday, February 14, 2019 | 7:30 p.m.
Lightwire: The Show




JOHN AND ALICE BUTLER HALL



In this epic adventure, birds grow 16-feet tall, cats fight with light sabers, and 60 electroluminescent creatures light up the stage. The story begins with an outcast young bird trying to come to terms with a strange new power he's been given. Banished from his tribe for being different, he wanders his planet where danger lurks everywhere. A chance to encounter with a warrior cat creates an unlikely friendship and together they have the potential to save their world from an alien species seeking to destroy it. A must-see theatrical event for the whole family!

For complete event details, including a preview video and pre-show lecture information, click here.

---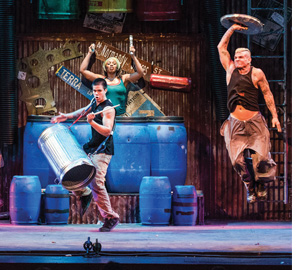 Saturday, February 23, 2019 | 7:30 p.m.
STOMP
JOHN AND ALICE BUTLER HALL

Stomp is a joyful, witty, and wordless show that has been seen all over the world. An eight-member cast with energy to burn creates beautiful music and sly humor with found objects: Zippo lighters, push brooms, wooden poles, hammer handles, garbage cans, inner tubes, matchboxes, and yes, even the kitchen sink. There's no traditional narrative; both household and industrial objects find new life as musical instruments in this unique combination of percussion, movement, and visual comedy. It is a journey through sound, a celebration of the everyday, and a comic interplay of characters wordlessly communicating through dance and drum.

For complete event details, including a preview video and pre-show concert information, click here.




- Availablity very limited!




Other February Events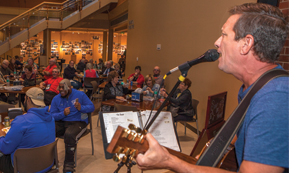 Wednesday, February 13, 2019 | 7:30 p.m.
Open Mic Night


CyberCafé Knapp Stage
Students will perform songs, theatre pieces, improv comedy, and much more. Wednesday Night Jam is sponsored by the UD Drama Club.

FREE | No Ticket Required

---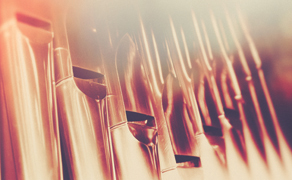 Tuesday, February 26, 2019 | 7:00 p.m.
Dr. Charles Barland Faculty Organ Recital


Queen of the Rosary Chapel | Sinsinawa, WI
Charles Barland, DMA, professor of music and head of the Department of Fine and Performing Arts at the University of Dubuque, will perform his annual organ recital. The Joy of Music will feature pieces composed by Johann Sebastian Bach, Louis Vierne, and a couple of American composers. Within this program, there will be a variety of styles of music. The UD Concert Choir, directed by Kristen Eby, assistant professor of music, will also present a few pieces related to the theme of joy.

FREE | No Ticket Required

Around the Corner...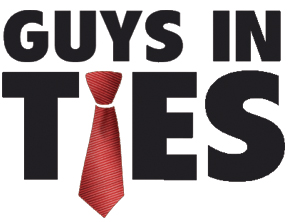 Friday, March 1, 2019 | 7:30 p.m.
Guys in Ties presented by ComedySportz


BABKA THEATRE
Guys in Ties is an elite traveling improv comedy troupe who present hilarious and unforgettable shows by combining wit, intelligence, humor, and downright fun! Audience members end up as the true stars of these shows due to the interactive nature of the performances. UD's Spartaneous Improv Troupe will open the show!

More information here.

---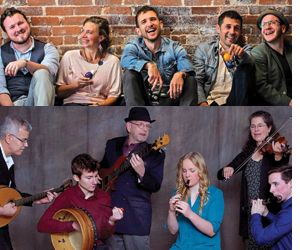 Saturday, March 2, 2019 | 7:30 p.m.
A Celtic Celebration: Scythian and Kennedy's Kitchen
with special guests, McNulty Irish Dancers
JOHN AND ALICE BUTLER HALL
Rousing and raucous, Scythian plays roots music from Celtic, Eastern European, and Appalachian traditions with thunderous energy, technical prowess, and storytelling songwriting. Kennedy's Kitchen is family and friends inviting you into their living room for laughter and music rooted in traditional Irish music, jigs, reels, hornpipes, stories, and songs.

More information here.

---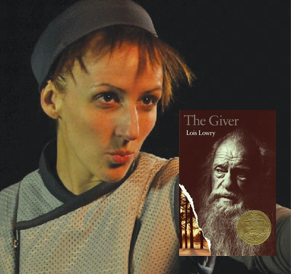 Sunday, March 3, 2019 | 2:00 p.m.
Monday, March 4, 2019 | 7:30 p.m.
The Giver
Performed by Literature for Life
BABKA THEATRE
Newberry Award winning book with over 10 million copies sold, The Giver has been a cultural phenomenon. As Jonas trains to become the Receiver of Memories, the buried truth about the world that he was born into becomes hauntingly clear to both Jonas and the audience. Featuring 60 minutes of solo-performance focusing on the relationship between the young Jonas and his mentor, The Giver.

More information here.


Charles and Elizabeth Bisignano Art Gallery Events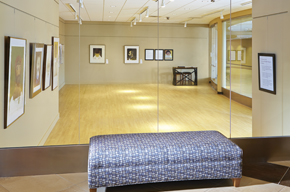 February 4-28, 2019
Escaping the Darkness: Photography by Mark Neyens
This unique show contains over 500 4x6 inch black and white pictures made by the artist from 2017 – 2018. The exhibit, subtitled "a photographic journey through confronting depression," opens an important conversation between art and brain health.

Reception: February 15, 6:00 - 7:30 p.m.
FREE | No Ticket Required
TO FIND OUT MORE ABOUT THE BISIGNANO ART GALLERY EVENTS, CLICK HERE!