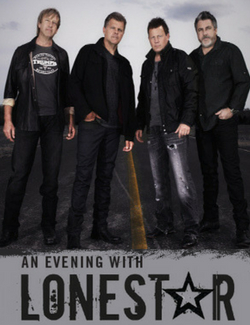 AN EVENING WITH LONESTAR
Friday, October 26, 2018 | 8:00 p.m.
UD HOMECOMING
Known for merging their country roots with strong melodies and rich vocals, Lonestar has amassed sales of over 10 million albums since they burst onto the music scene in 1995. The group has achieved 10 No. 1 hits including "No News," "Come Crying To Me," and "Amazed," which was also No. 1 on the Billboard Hot 100, the first record since 1983 to top both charts.

Free CyberCafé Knapp Stage Pre-Show Concert 6:30 – 7:30 p.m.
---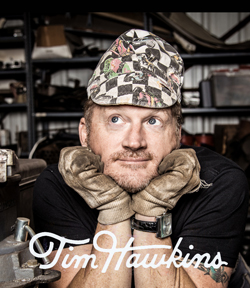 TIM HAWKINS
with guest comic Jonnie W.
Saturday, December 8, 2018 | 7:30 p.m.
PRESENTED BY HIGH GEAR PROMOTIONS

Tim's gut-busting comedy show entertains the entire family while doubling down on the funny. YouTube sensation and popular comic coming to Heritage Center for the first time ever. Also featured will be guest comic Jonnie W.

Uber Fan Package - $78.00, Only 50 Available!
Package includes reserved seat in front rows, $10 voucher for merchandise, limited edition concert laminate, and exclusive access meet and greet.

---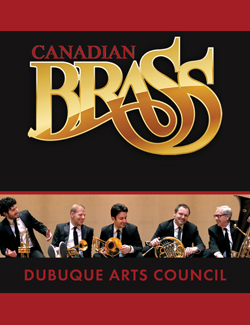 CANADIAN BRASS
Saturday, April 6, 2019 | 7:30 p.m.
PRESENTED BY THE DUBUQUE ARTS COUNCIL

With an international reputation as one of the most popular brass ensembles today, Canadian Brass has truly earned the distinction of "the world's most famous brass group." The varied Canadian Brass repertoire features brass standards as well as a wide-ranging library of original arrangements. These include the works of Renaissance and Baroque masters, Classical works, marches, holiday favorites, ragtime, Dixieland, Latin, jazz, big band, Broadway, and Christian music as well as popular songs and standards. With a discography of over 130 albums and an extensive world-wide touring schedule, Canadian Brass is an important pioneer in bringing brass music to mass audiences everywhere.



TICKET SALE INFORMATION
Order forms accepted
NOW!
New subscription sales available online, walk-up, or by phone
NOW!
Lonestar, Tim Hawkins, and Canadian Brass individual ticket sales available online, walk-up, or by phone

NOW!
Individual ticket sales available online, walk-up, or by phone August 1.

Farber Box Office hours through August 17: M-F 11:00 a.m. to 2:00 p.m.
Beginning August 20: M-F 10:00 a.m. to 5:00 p.m.

View the 2018-19 Season Video and Brochure!
Request a full brochure at 563.585.SHOW