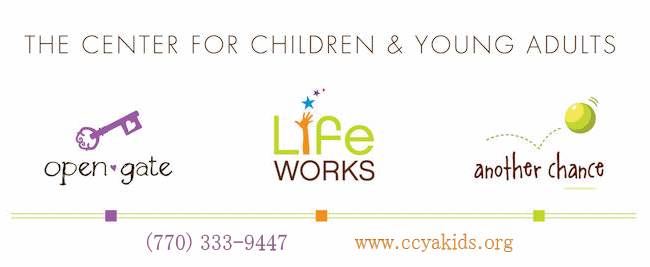 Friends,
MAY 2014
We Need Your Help this Summer!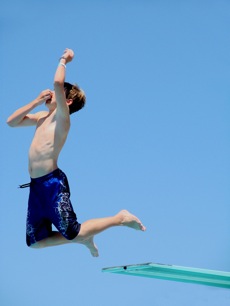 It's hard to believe, but we're nearing the end of another school year. If you know what it's like to keep one teenager occupied during the summer, imagine what it's like to have 39 boys and girls living with you! Many of our kids who are old enough will be working summer jobs, but during their downtime, we'd like to provide some special experiences. You can help by donating tickets/passes to some of their favorite venues including:
Six Flags Over Georgia
White Water
Atlanta Beach
Andretti Indoor Karting & Games
Sky Zone Indoor Trampoline Park
Mountasia Family Funcenter
Fun Junction USA
Dave & Buster's
Brunswick Bowling
Sparkles Roller Skating Rink
AMC, Regal, or NCG Movie Theatre
As always, monetary donations are a big help and can be used toward our Activity fund. You can make donations online at www.ccyakids.org. We also have some season-specific in kind donation needs such as swimsuits, flip flops, beach towels, sunscreen, and individually wrapped snacks.

For more information, contact Merrill Baker at mbaker@ccyakids.org, (770)485-1659.
---
Giving Back at Local Nursing Home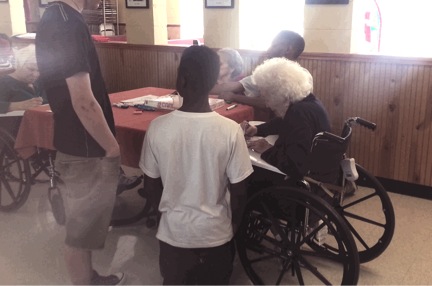 Our kids recently volunteered at the Douglasville Nursing Home & Rehabilitation Center. They colored Easter pictures with the residents and held conversations with them. Our boys even provided some entertainment! The CCYA Choir sang "He Still Loves Me" and several of the kids danced, including a great performance of Michael Jackson's "Smooth Criminal"! The real highlight came when one of the young men danced with a 90+ year old resident named Mildred.

The staff at the nursing home said they have never had young teens come visit and they hope we will return. Our kids had a blast and are looking forward to going back. We are so proud of them and the impact they made by brightening someone else's day.

We are always looking for special opportunities for our kids to give back in the community. They enjoy feeling that they're not always the ones in need of help, but that they're also capable of giving help. If you have a volunteer opportunity that might be a good fit for our kids, please contact Kimie Tinsley at ktinsley@ccyakids.org, or (770)333-9447 ext. 103.
---
Fashion is "In Bloom" at St. Catherine's Fundraiser!
St. Catherine's Episcopal Church in East Cobb is hosting an "In Bloom" Fashion Show for CCYA. This year's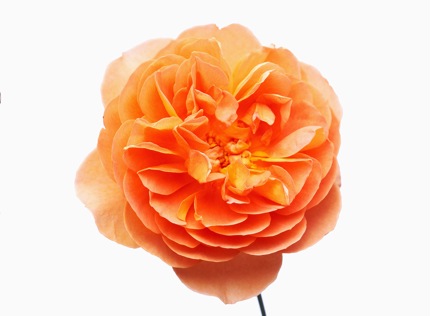 event will take place on Sunday, May 18th at 1:00pm. Fashions from Dress Barn will be modeled and are available for purchase at their store on Roswell Road.

This event makes for a fun ladies' afternoon. Bring your friends and family! Children are welcome. The event also includes a luncheon provided by the women of the Church as well as a silent auction with some great items! Cost to attend is only $15 and all proceeds benefit The Center for Children & Young Adults.

For more information, please contact Andrea Brantley at abrantley@ccyakids.org, or (770) 485-1639.

Location: St. Catherine's Episcopal Church 571 Hold Road Marietta, GA 30068
---
---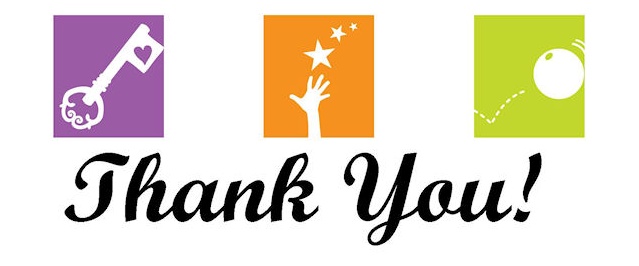 The kindness and generosity of individuals and organizations continue to make a difference in the lives of the kids we serve. Thanks to those who gave in March 2014.
Smith, Tumlin, McCurley & Patrick, P.C.
Karen & Martin Slack
Gerald & Barbara Dyck
Robert Quinn
Rebecca & Russell Hite
Michael Brennan
Gay & Frank Baldasare
Moleisa Morring
Tim & Christine Schneller
Larry & Cathy Shuler
Roswell Street Baptist Church
Recyclers R Resources
Mt. Zion United Methodist Church
DaVtia
Leianne Messina Brown
Travel and Transport
Felicia Amanambu
Linda Petkus
Wayman Parker
M.O.P.S.
North Metro Church: Soul Sisters
Kelly Johnson
Grateful Bread Co.
Dough in the Box
Papa John's Austell Rd.
IBM Employees
GE
Allstate Giving Campaign
AT&T Employees
Aetna Foundation
L'Oreal USA


The Center for Children & Young Adults is dedicated to providing a safe, nurturing environment with comprehensive services for children and young adults who are abused, neglected or at risk.
Created by Sure Contact Copyright 2014 SureContact, Inc. and its licensors. All rights reserved.
---