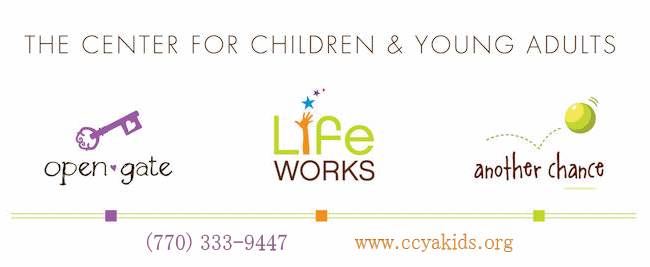 Friends,
MARCH 2014
Please help us reach our goal on RAZOO!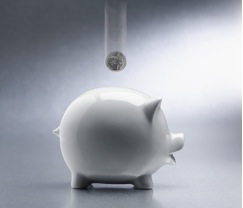 We have created a project page through the fundraising site Razoo. We've set a goal to raise $10,000 before our Thriving Children Fashion Show on May 9th. To give you an idea of how your dollars help:

$20 provides a personalized birthday gift for one child

$65 provides a monthly bus pass for one young adult who needs transportation to work or school

$100 provides an outing to the movie theatre (with popcorn, of course!) for 10 kids

$200 feeds one youth a month's worth of hot meals

$300 provides basic clothing for one youth who arrives at The Center with only the clothes on his back

$600 provides one summer school class for a teen who is trying to catch up to their peers after too many absences while being homeless
Please consider making a donation today. If everyone reading this newsletter gave just $10, we could reach our goal! You may choose to make a one-time donation or set up a reccurring payment on a weekly, monthly, or annual basis.

You can also help us by spreading the word. Forward this email or share your support on your Facebook page or Twitter.

http://www.razoo.com/story/Thriving-Children
---
Our Snow Heroes!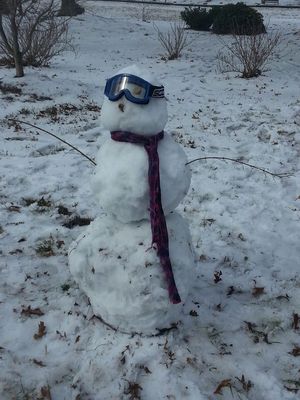 All the snow and ice in the past month made for some exciting days at The Center! As a youth shelter that operates 24/7, we NEVER close! While everyone in metro Atlanta was frantically trying to get home to their families, our staff knew they had to look after their CCYA family, the boys and girls who call this place "home".

As ice paralyzed the state and shut down the roads, staff who came in for their shifts on Tuesday ended up working straight through until Thursday morning when new staff could finally get in to relieve them. Staff members worked extra hours and rearranged their schedules to make sure we had coverage. Everyone pulled together to keep our campus safe and in compliance.

Some of those cooped up for days really made the best of the situation. Ms. Lucretia Doyle said she had a great time with her kids over at Life Works. They all ate dinner together, made hot cocoa, and enjoyed a movie and popcorn night. As you can see in the photo here, a bunch of the kids also had fun outdoors building snowmen!

Thank you to the CCYA staff for being so dedicated to these kids and for stepping up during a challenging time.
---
"Georgia on My Mind" Legacy Ball March 22nd
Please join us on Saturday, March 22nd when The Circle for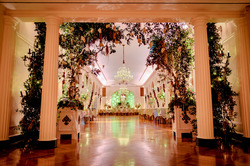 Children hosts their annual Legacy Ball. This
year's event is themed "Georgia on My Mind" and will take place at the historic and elegant Piedmont Driving Club in Atlanta. Proceeds benefit The Center for Children & Young Adults.

This year, guests will enjoy incredible food as well as dancing to the hugely popular Moxie Band. As always, the ladies have collected some incredible auction items including:
2 Tickets to "Dancing with the Stars" in the spring 2014 season

Southern Woods Hunting Plantation Experience for 4 with lodging and food

Great Gatsby Experience in Newport, Rhode Island with tour of mansions and golf at Newport Country Club

Guess Who is Coming to Dinner Experience with Chef Holly Chute (chef to Governor Deal)

Vacation Home Packages in Puerto Rico, Mexico, and Amelia Island…
And so much more!!!


The Circle for Children has, for 87 uninterrupted years, provided aid, service, and support for Georgia's most disadvantaged and at-risk children and youth. Their fundraising efforts provide for life-changing and often life-saving services to those in need. Over the past 6 years that the Circle ladies have partnered with CCYA, they have not only raised more than $500,000 but they have also volunteered hundreds of hours working with our kids. We are grateful for their continued support and for the impact they are making in our community.

For more information on The Circle for Children and their upcoming event, please visit www.thecircleforchildren.org.

---
---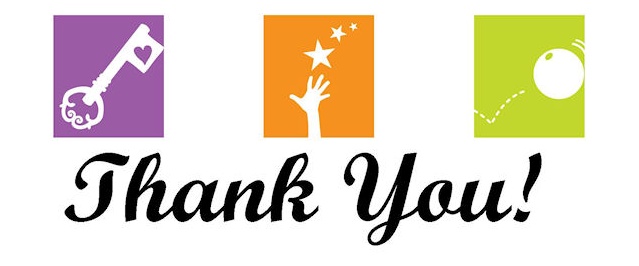 The kindness and generosity of individuals and organizations continue to make a difference in the lives of the kids we serve. Thanks to those who gave in January 2014.
Anonymous
RJ Briscione
Webweavers
Astor Machado
Sonya Ward
Kristine Stanton
Gerald & Barbara Dyck
Atlanta General Contracting II, Inc.
Cathy & Larry Shuler
Janice Reed
Susan Hirsch
Michael Brennan
Primrose School of Woodstock East
Barbara & Nicholas Massalo
SunTrust Challenge
Gant Adams
Mike & Sandy Adams
Karen & Martin Slack
Community Care Food Bank
Mary Helen Harris

Martha & Bill Bechtel
Glenn Gardner
Keep Cobb Beautiful, Inc.
Florrie Price
Glenn Gardner
Aon eSolutions
Angela LaCelle
Rosalyn Comer
Daniel Myers
Melba Uyemura
Tijuana Joes
The Circle for Children
Junior League: Kids in the Kitchen
AT&T Employee Giving
Aetna Foundation
JP Morgan Chase & Co.
IBM Employees
Papa John's Austell Rd.
The Grateful Bread Co.
Dough in the Box
Einstein's Bagels

The Center for Children & Young Adults is dedicated to providing a safe, nurturing environment with comprehensive services for children and young adults who are abused, neglected or at risk.
Created by Sure Contact Copyright 2014 SureContact, Inc. and its licensors. All rights reserved.
---