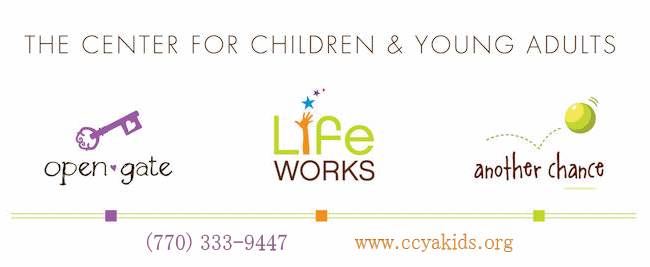 Friends,
DECEMBER 2013
Let Us Entertain You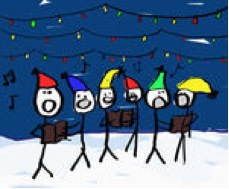 During the holidays our CCYA choir is looking for singing opportunities. The kids love to perform the traditional Christmas songs like Jingle Bells, I Saw Mommy Kissing Santa Claus, Jingle Bell Rock and Santa Claus Is Coming to Town.

Our choir has been singing for nearly three years under the direction of Residential Advisor, Tony Wells and Director of Volunteer and Activities, Kimberly Tinsley. In addition to their roles here at The Center, they dedicate countless hours working with the kids interested in singing in the choir which is ever changing.

The CCYA Choir has performed at the Cobb Nutrition Association's annual meeting, the Junior League fall meeting, the Cobb County CASA's Christmas party, and a local sorority Christmas Party. If you would like to have the CCYA Choir sing at your next event please contact Kimie Tinsley directly at 770-333-9447.
---
CCYA's Christmas Wish List

Please help us make the holiday bright for our kids! We are looking for donations of the following items (appropriate for boys and girls ages 12-20):
Gift Cards Target, Walmart, Kohl's, TJ Maxx, Old Navy, Payless, Famous Footwear, DSW, H&M, Best Buy, Barnes & Noble, Game Stop, Regal Cinemas, Brunswick Bowling, Sparkles Roller Rink, Dave & Buster's, McDonald's, Chick-fil-A, Golden Corral, Wendy's

Electronics Portable DVD players, iPods/mp3 players, Alarm Clock/Radios/CD players, Digital Cameras, DVDs (PG-13 and lower)
Art Supplies/Music Sketchpads/Drawing Paper, Canvas, Paints and Brushes, Colored Pencils, Pastels, Guitars, Keyboards

NEW Clothing Items Hats, Scarves and Gloves, Coats, Bathrobes, Pajamas, Socks and Underwear, T-shirts, Hoodies, House Slippers

Accessories Jewelry, Watches, Wallets, Belts, Makeup kits, Hair accessories, Perfume, Cologne, Flat Irons, Curling Irons, Hair dryers

Bedroom/Bedding Items Comforters/Bedding Sets: twin-sized, teen appropriate, bright colors; Twin sheet sets, Pillows, Bedroom Rugs

Toiletries Toothbrushes and Toothpaste, Shampoo and Conditioner (including items for African American hair), Lotion, Deodorant, Men's grooming kits, Girls' bath sets

Monetary Donations are always a big help at this time of year. Donations can be made online via our secure website at www.ccyakids.org, or by mailing a check to: CCYA Development Dept. 2221 Austell Rd. Bldg. 1 Ste. 100 Marietta, GA 30008

For more information or to schedule a donation delivery, please contact Andrea Brantley at abrantley@ccyakids.org or (770)485-1639.
---
A Million Matters Builds an Outdoor Recreational Area for CCYA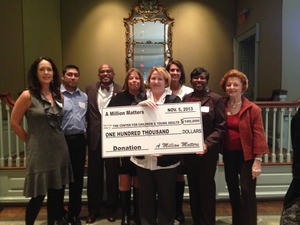 The Center for Children & Young Adults was awarded a $100,000 grant from "A Million Matters" We will be
breaking ground in early 2014 to build a much needed outdoor Recreation Area & Art Therapy Park which will also include a sand volleyball court. We will have 2 side by side regulation-sized courts with bleachers for the players to rest on and for spectators, including other residents and volunteers to enjoy watching the games.

This area will serve as a great outlet for our kids who are working to overcome years of abuse and neglect. It's a positive way to burn off energy and frustration. There have been countless studies that show the mental, emotional, and physical benefits of exercise and team sports. As well as recreation this space can also provide a great common area for the boys and girls across the campus. We are limited in the number of indoor spaces that can accommodate all of them at one time!

The Center's Board of Directors has had the dream of building this type of outlet for our kids for years and their dream is finally coming true! Thank you A Million Matters!
---
---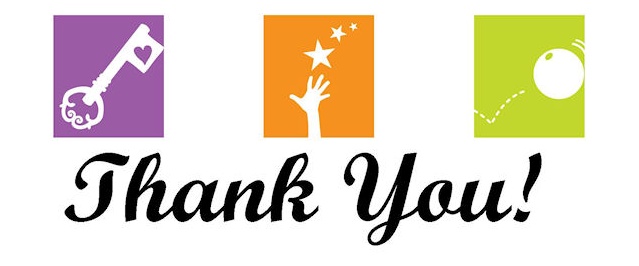 The kindness and generosity of individuals and organizations continue to make a difference in the lives of the kids we serve. Thanks to those who gave in September 2013.
Christopher French
The Brewster's
Ann Chotiner
Kay Anderson
Chuck Jones Larry & Cathy Shuler
Donna Brown
Rickey Wilkes
Karen & Martin Slack
Gerald & Barbara Dyck
Stephan & Katrin Herzog
Faye Portelli
James Farmer Wright
Ernest Gunterman
John & Nicole Ivers
David & Lisa Indelicato
Bob Fremin
Michael Brennan
Cathy Kampa
Gerry & Gail Smith
Jason Hicks
Hopco
Mt. Zion UMC Early Bird Circle
Dr. Lawrence Weiss
Betsy Richman
Lisa Womack
Newell Rubbermaid
Fifth Third Bank


The Center for Children & Young Adults is dedicated to providing a safe, nurturing environment with comprehensive services for children and young adults who are abused, neglected or at risk.
Powered by Sure Contact Copyright 2013 SureContact, Inc. and its licensors. All rights reserved.
---