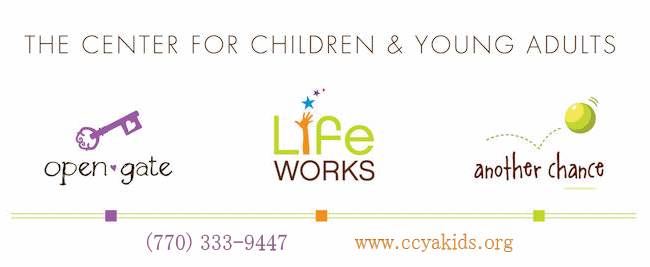 Friends,
JUNE 2013
Come Join Us for the Angela Reign Concert on June 22nd!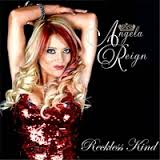 We're excited to announce that Saturday, June 22nd, Angela Reign will be performing a benefit concert for CCYA at 120 Tavern in Marietta!

Angela Reign is currently nominated for Best Female Artist of the Year in Georgia, playing regularly on mainstream radio including Atlanta's 94.9 The Bull, and performing at many of the major music venues across the U.S. Angela's song 'I Wanna Ride the Bull' that is playing in dance clubs across the U.S. and is the focus of an award-nominated music video.

The band is a regular performer at many of the major music venues in Atlanta, Nashville and the Southeast. In Atlanta, Angela plays regularly at Wild Bill's, Electric Cowboy, Smith's Olde Bar, and 120 Tavern and Music Hall among others. In the past month, Angela performed as the pre-game entertainment for the NCAA Final Four Championship Game in Atlanta and competed in the finals of Hard Rock's international battle of the bands. Angela also performs the National Anthem at professional sporting events such as the Professional Bull Riders tour events at this month's NCAA Div III Basketball Championship Game in Atlanta.

120 Tavern is located along the legendary 120 Highway in Marietta near the Big Chicken. This tavern has an awesome Music Hall that has been host to international music artists as well as local stars on the rise. Tickets are $15 in advance and $10 at the door, and will be available for purchase through the venue's website at www.120tavern.com. Doors open at 7:00, and the show starts at 8:00pm. Hope to see you there!

For more info, email Merrill at mbaker@ccyakids.org.
---
Spotlight on CCYA Choir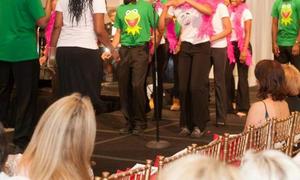 CCYA has found a sound! And it starts with the CCYA Choir. The CCYA Choir began in 2011 as an on-campus club for those residents who enjoyed singing, and we have watched it change and grow since then! Under the guidance of Resident Advisor/Director Tony Wells our Choir has built a nice reputation.

They have been invited to sing at events such as Wildfire Wood Grill Restaurant, The Junior League of Cobb-Marietta's Annual Dinner, CASA's Christmas Luncheon and the Circle for Children's Roaring 20's Ball. Most recently, the Choir performed at the Steve Hightower Thriving Children Gala & Fashion Show in downtown Atlanta! They are pictured here in their Muppet-themed outfits!

Some of the songs performed this year were "He Still Loves Me" from the Fighting Temptations and "Life's a Happy Song" from the Muppet Movie. The Choir has helped to give the youth a sense of confidence through achievement and has helped the kids to identify and take pride in their individual interests. Since its beginning, the Choir has seen lots of changes as our kids come and go, but the spirit remains the same as new faces (and voices!) are introduced. We could not be more proud of them!

The CCYA Choir is always looking for new opportunities to perform! If you have an event or group meeting that could use some musical entertainment, please contact Kimie at ktinsley@ccyakids.org for more information!

---
A Night to Remember!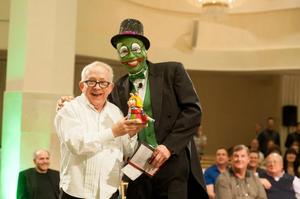 Our 4th annual Thriving Children Gala was a huge success! The evening was filled with entertainment from our charming emcee Leslie Jordan as well as musical performances by Laughing Pizza and the Sentimental Journey Orchestra. This event brings attention to 3 special organizations doing important work in our community: CCYA, Fragile Kids Foundation, and Childkind. None of it would be possible without the dedication and compassion of Steve Hightower. He created the event 4 years ago and continues to be the driving force that makes it all come together.

We would like to thank all of our sponsors for the event:
Pride Medical, Jim Ellis, Herzing University, L'Oreal, St. Mark's Church, Prime Power, Roger Naik, Bosley, 14 West Realtors, Eric Ripper, Northside Psychological Services, Julia Roberts, Bristol Myers, Deborah Worley Fincher, Albion Scaccia, Repechage, Kari Wells, Duncan Wells, Noula Zaharis, Mark Crispin, DBA BBQ, Nap Nap, Pritchard & Jerden, WS Pharr, Insperity, Paycom, Matthew LaVallee, Compliance Partners, Greg Hect, Michelle Frank, Sue Smallwood, Sam Ofer, Ray's on the River, A&K Affairs, Bridgetown Catering, Doc Cheys, Carole Parks, Honeybaked Ham, Kenny's Pies, San Francisco Coffee, Garrison's, Bahama Breeze, DK BBQ, and Gallery Gourmet.

___________________________________



We would also like to thank the wonderful women of The Circle for Children. Their Havana Nights themed Casino Night in March raised $70,000 for CCYA which was recently presented to our CEO Kim Borna at The Circle's annual lunch. This charitable group of women has contributed to worthy children's organizations for more than 70 years. They have become very special friends of The Center over the past few years as they volunteer their time to work with our kids, serve meals, and raise money through their annual fundraiser. We are grateful for the love and support they show to our boys and girls!






---
---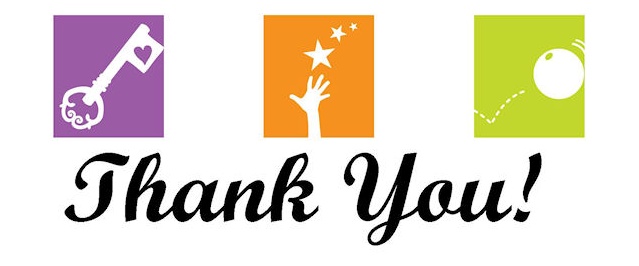 The kindness and generosity of individuals and organizations continue to make a difference in the lives of the kids we serve. Thanks to those who gave in April 2013.
The Circle for Children
The James M. Cox Foundation
Emily Borna
Nova Adams
Jan & Maureen Lok
Lynda Anthony
Larry & Kay Anderson
R.J. Briscione
Allen & Judy Lumpkin
Gant Adams
Gerald & Barbara Dyck
Rhys & Michelle Schreadley
Michael Brennan
Gant Adams
Karen & Martin Slack
Ross Henderson
Mt. Bethel UMC
Rebecca & Kevin Brewster
Atlanta Braves Reach Out Program
Dough in the Box
Papa John's Austell Rd.
The Grateful Bread Co.
Kelly Johnson
Hallie Campbell
Trisha Campbell
Junior League: Kids in the Kitchen
New Hope MBC
Rotary Club of Marietta Metro
North River Church


The Center for Children & Young Adults is dedicated to providing a safe, nurturing environment with comprehensive services for children and young adults who are abused, neglected or at risk.
Powered by Sure Contact Copyright 2013 SureContact, Inc. and its licensors. All rights reserved.
---