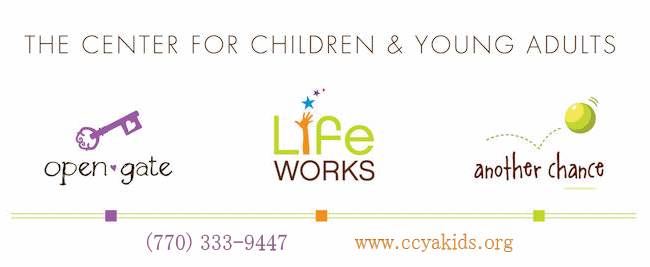 Merrill,
JUNE 2014
Oh the Places They'll Go!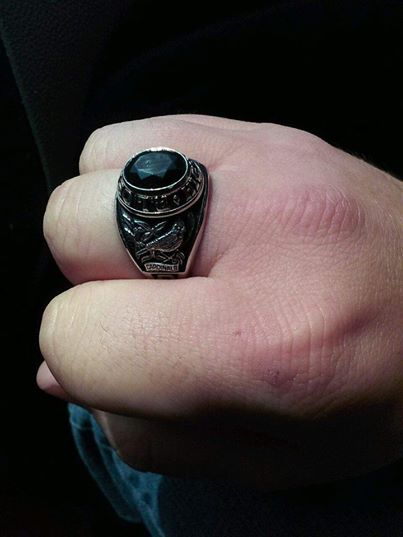 Our kids give us something to be proud of every day. They have each overcome so much to be where they are. This time of year, there is even more to celebrate, and we'd love to share some of their accomplishments with you:

One of our boys who first came to The Center at the age of 15, is now 18 years old and just graduated from Osborne High School. He is pictured here with his new class ring, which he was happy show off! He is currently working two jobs, and was just promoted to Manager at one of them. He moves into his own apartment at the beginning of June.

Another one of our young men graduated from high school last year and has since been working a full-time job. He saved up money to purchase his own scooter, and he moved into his first apartment in May. He will be starting the Year Up program this Fall.

A young lady in our Life Works dorm starred in her school's production of "Dreamgirls" in the spring, and if you attended our Thriving Children Gala, you were lucky enough to hear her beautiful voice onstage. She graduated from Osborne in May, and begins a summer job as a camp counselor this month. She will be starting college in August.

Two of our Life Works boys attained their GED's last year. They have each been working full-time jobs and will be starting college in the Fall; one at Georgia Gwinnett College and the other at Fortis College.

One of our Open Gate girls recently made the Varsity Cheerleading squad at her high school. She also volunteered as a model at our St. Catherine's Fashion Show.

When our kids transition out of The Center into their first apartment or into a college dorm, we try to make their new place feel like "home". This includes everything from getting furniture and linens to purchasing dishes, cookware, cleaning supplies, shower curtains, and trash cans, etc. If you would be interested in helping out the next time we're trying to collect items for a kid who is leaving, please contact Merrill Baker at mbaker@ccyakids.org or (770) 485-1659. We can put you on a list and reach out to see if you're able to donate at that time.

Please join us in congratulating these amazing kids!
---
Christmas Comes Early Thanks to the Assistance League of Atlanta!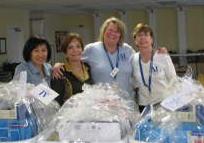 CCYA is fortunate to have a wonderful partnership with the Assistance League of Atlanta. This organization has chapters nationwide, and is an all-volunteer nonprofit committed to serving children and adults in need in our communities through philanthropic programs. It was established in Los Angeles in the early 1900s, and was the first organization of its kind to recognize the potential of volunteers in helping those less fortunate achieve a better, more meaningful life. Today, Assistance League has more than 26,000 members across the country who commit over 2.8 million volunteer hours and $27.7 million yearly to local communities.

The Atlanta chapter's philanthropic program New Beginnings works with nine social agencies in the metro area to enrich the lives of more than 35,000 homeless and abused children and adults, helping them on their path to self-sufficiency. Each month, these ladies request a Needs List from The Center. The lists usually include general household items like laundry detergent, toiletries, cleaning supplies, and socks and underwear. While not "glamorous" requests, these donations are critical for The Center. Our staff LOVES to see the ladies drive up each month with a car-full of goodies!!!

At the beginning of this year, we were delighted to hear that Assistance League had some extra funds with which they wanted to purchase some "bigger ticket" items for The Center. We gave the ladies a long Wish List, and they donated over $7,000 worth of items! There was too much to mention here, but some of the highlights included 8 Chrome Book computers for the Education Lab; new window curtains and shower curtains for ALL the kids' bedrooms/bathrooms; a new sound system along with keyboards and headphones for our Music Program and CCYA Choir; 8 mountain bikes; and a wheelbarrow, pots, gloves, and a composter for our Garden! It was like Christmas around here!

We are so grateful for the Assistance and all the important work they do not only for The Center, but for so many other deserving local nonprofits. We would also like to give a special "thank you" to Cynthia Barton and Barbara McMahan who are the Assistance League members we work with directly and who do the shopping for us. Thank you for caring about our kids as much as we do!
---
Volunteers Make CCYA Beautiful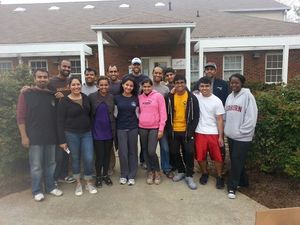 Groups such as GE and The Indian-Givers (pictured here) spent time at CCYA beautifying our happy home. They cleaned out and reorganized storage sheds which created some much-needed space around campus. The new Music Room was completed in our Life Works home, and the Choir is really enjoying the atmosphere. Our wonderful volunteers also put together new bikes recently donated to CCYA. They tested the bikes with a quick ride through the parking lot, and were later joined by the kids. All we can say is thank you for caring about our home!

The kids had another special treat recently when Ms. Piper from the Circle for Children invited them all to her house for a pool party! It was a great way to kick off the season with a splash! The residents had an amazing time swimming in the waterfall pool, jumping on the trampoline, and playing games such as Bocce Ball. The Circle for Children also provided great BBQ as well as candy apples and cotton candy! Staff, the residents and the Circle ladies all had a wonderful time!

If your group is interested in volunteering or in organizing a special outing for the kids, please contact Kimie Tinsley at ktinsley@ccyakids.org.
---
---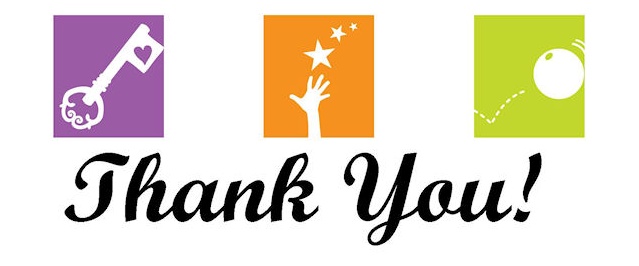 The kindness and generosity of individuals and organizations continue to make a difference in the lives of the kids we serve. Thanks to those who gave in APRIL 2014.

The Circle for Children
Steve Hightower
The Breakthrough Project
Tamara Thomson
Larry & Kay Anderson
Larry & Cathy Shuler
Gerald & Barbara Dyck
Michael Brennan
Community Care Food Bank
Martha & Bill Bechtel
Karen & Martin Slack
Kelly Johnson
Crace, Galvis, McGrath
Notre Dame Academy

Lynda Hall
Mt. Bethel Recreation
Assistance League of Atlanta
Kandi Burruss
Kene Olisa Charities
Beacon of Light Christian Church
Mike & Jennifer Jairdullo
The Grateful Bread Co.
Dough in the Box
Papa John's Austell Rd.
United Way
SunTrust
IBM Employees
AT&T Employees

The Center for Children & Young Adults is dedicated to providing a safe, nurturing environment with comprehensive services for children and young adults who are abused, neglected or at risk.
---
Forward this message to a friend






Created by Sure Contact Copyright 2014 SureContact, Inc. and its licensors. All rights reserved.