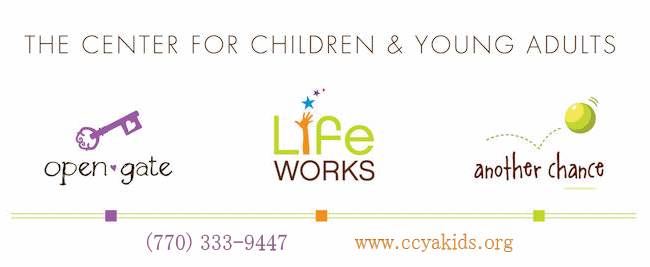 Friends,
JULY 2013
"In it to Win it" 2013 Family Game Night Benefits CCYA
Looking for a fun activity to do with your kids in Marietta this summer?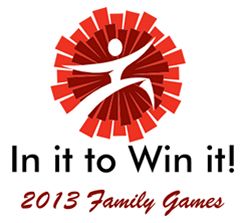 The Center for Children & Young Adults will be hosting a Family Game Night called "In it to
Win it!" on Thursday, July 18, 2013 at The Brickyard on the Marietta Square from 6:00 pm to 9:00 pm. This will be a fun event for the entire family. Family teams will compete in creative games to win trophies and prizes! There will be three levels (Divisions) of play to include adults and kids of all ages. A team needs at least 2 players (adults and/or children) to compete or a maximum of 6 players.

Based on the actual games from the hit TV show Minute to Win it, all registered teams will compete in a host of games to win the 2013 Marietta "In it to Win it!" Family Games Championship title!

Teams may register at the door for a cost of $10 per person or $30 for a Family Value Four Pack. Additionally, tickets for Bingo, a Silent Basket Raffle and Food and Sweets will be on sale! Cash, Personal Check and Credit Cards will be accepted.

This 2013 Family Games event will be planned and hosted by the youth, staff, and volunteers of CCYA with future plans to grow it into a larger annual fundraiser in our metro Atlanta community. Proceeds of the event will help support school clothes, shoes, supplies, activities fees, prom expenses (tuxedo rentals, gowns, tickets) and graduation expenses (cap & gown, honor cords, senior pictures), and school related transportation costs for the youth at CCYA for the 2013-2014 school year.

Come play "In it to Win it" with your friends and family and turn your fun into support for CCYA youth in our community!

For more info, contact Merrill at mbaker@ccyakids.org or (770) 333-9447 ext. 135.
---
Join us THIS FRIDAY at dk Art Gallery on the Marietta Square!
"I Remember When" - Nostalgia on Canvas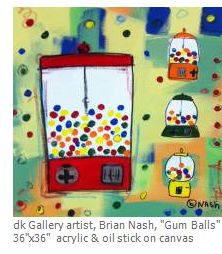 Dk Art Gallery hosts a monthly party to kick off their new theme, which for July is "I Remember
When-Nostalgia on Canvas". A portion of the sales of any artwork that evening will go towards CCYA. The Gallery will be open from 5-9pm, and there is no cost to attend. Light hors d'oeuvres and drinks will be provided.

This event coincides with the First Friday Art Walk, which is a free, self-guided tour to Marietta's diverse art scene. Art galleries, museums, cultural venues, restaurants and boutiques on the Marietta Square host artists within their stores and are open from 5 to 9 p.m. There will also be performance artists based throughout the Square. New this year is Tavern in the Garten, a beer and wine garden where you can enjoy beverages, music and sponsor vendors.

The evening will make for a great night out with friends, or a fun date night! Visit the gallery and enjoy dinner afterwards at one of the Square's many wonderful restaurants.
Dk Gallery is located next to Hemingway's in the historic Marietta Square.
25 West Park Square
Marietta, GA 30060
(770) 427-5377
www.dkgallery.us
---
Youth Spotlight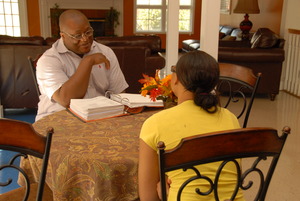 We are so proud of all that our kids are accomplishing, and we'd love to share some of their updat
es with
you!

Over at Life Works, we're excited to announce that one of our young men is going into the service within the Army National Guard. He is expected to leave some time this summer after his high school graduation. He will be in basic training and will then transition into his advanced training for college credits. Afterwards, he will be placed in a career of choice with the option of attending college, all expenses paid. Another one of our young men has also chosen a military path. He
will be leaving this fall for North Georgia Military School. We are proud of the positive goals they've set for themselves and we wish them the best of luck!

One of our young ladies at Life Works has recently transitioned into her very own apartment in Atlanta. She has a unique story in that she first came to CCYA at age 8 and lived in our Open Gate program (when we were still serving small children). She was later moved and then returned at age 13 into our Another Chance program (when it was still co-ed). She was moved yet again and then, at age 19, she requested to return to Life Works to help her transition to adulthood. She may be the only youth who has lived in all 3 programs at CCYA throughout her childhood. She considers The Center her family, and knows she will always have our support. We are so excited for her to make this big step in her life, and we look forward to hearing about all the wonderful things she will accomplish!

Our boys in Another Chance and ILP Prep have also been very busy! They volunteered in May with Hosea Feed the Hungry, and helped to make over 300 sandwiches and sack lunches! Also in May, they attended a College Fair at Atlanta Metro College. Several of our boys will be working this summer, and a few of them start this week at nearby locations including Bruster's and the Boys & Girls Club. Two residents will participate in the 12-week long Orange Duffel Bag program. Another resident has begun his orientation for Job Corps.

One of our young men has a 3.2 GPA and will be a rising senior at Best Academy this year! He just received two awards; one for Best Man Award Preservation and the other for participating in the regional Science & Engineering fair. He recently attended his Junior Prom and JROTC Ball, and he's now looking forward to his senior year and graduation!

Thank you to our donors, volunteers, and supporters who have made such a tremendous impact on the lives of these boys and girls. If you'd like more information on how you can help, please email mbaker@ccyakids.org.
---
---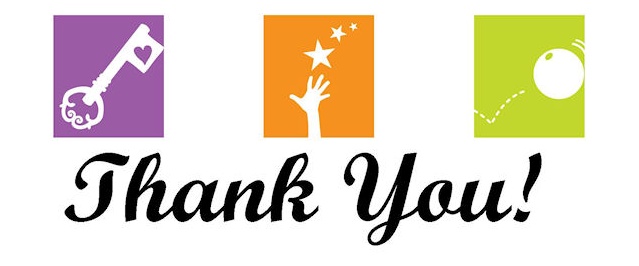 The kindness and generosity of individuals and organizations continue to make a difference in the lives of the kids we serve. Thanks to those who gave in May 2013.
The Circle for Children
St. Catherine's Episcopal Church
Advanced Family Solutions
Junior League of Cobb Marietta
Lockheed Martin AERO Club
U.S. Fire Insurance Co.
Management 3100
Charles Lokey Jr.
Michael Brennan
Larry & Kay Anderson
R.J. Briscione
Gerald & Barbara Dyck
Karen & Martin Slack
Thomas & Janet Stanley
United Technologies
Sun Trust
AT&T
GE
Allstate
JP Morgan Chase & Co.
IBM Employee Services
Assistance League of Atlanta
Clive & Pam McAllister
Jeff Loftin
Fidelity Bank: Risk Management
The Grateful Bread Co.
Dough in the Box
Papa John's Austell Rd.
Keller Williams
North River Church

The Center for Children & Young Adults is dedicated to providing a safe, nurturing environment with comprehensive services for children and young adults who are abused, neglected or at risk.
Powered by Sure Contact Copyright 2013 SureContact, Inc. and its licensors. All rights reserved.
---