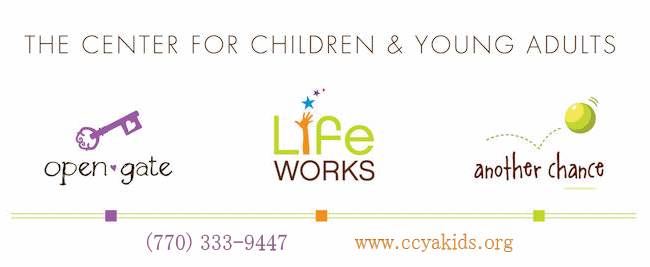 Friends,
APRIL 2012
Dreams Do Come True at the 3rd Annual "THRIVING CHILDREN: AN EVENING TO BELIEVE IN" Fashion Show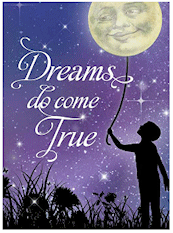 Steve Hightower Hair Artists announces the 3rd Annual "Thriving Children: An Evening to Believe In" charity fashion show on Friday, April 20 at the Fox Theatre. Themed "Dreams Do Come True," this year's event brings together leading Atlanta fashion, hair and beauty experts for a magical runway fashion show experience to benefit Childkind, Fragile Kids Foundation and The Center for Children & Young Adults.

"It is with great excitement that we present this year's event, which promises to be our most entertaining program yet," says Steve Hightower, Owner and Master Stylist, Steve Hightower Hair Artists Studio. "This year's 'Dreams Do Come True' theme defines perfectly the mission we hope to achieve through our program – to make our community aware of these amazing organizations and the difference they make to nurture the dreams of each child whose lives they touch."

The program will begin at 7 p.m. in the Fox Theatre's Egyptian Ballroom and Salon with a silent auction, cocktails and bites provided by local restaurants. At 8 p.m., guests will experience a special "Dreams Do Come True" fashion and hair runway show experience, featuring fashions from local Atlanta boutiques and stores such as Atlanta Beach, Boy Next Door, Bill Hallman, Elements of Style, Emerlyn & Ester Boutique, Guffey's Formal Studio, Helen Frushtick Furs, La Raine's Bridal Boutique, Tootsies and Jewelry provided by LMR Collective and Topaz Gallery. Following the show, guests will enjoy dessert and dancing to the acclaimed Sentimental Journey Orchestra, as well as a special performance by Panache – the vocal ensemble of the Atlanta Gay Men's Choir.

Tickets cost $75 for General Admission and $175 for VIP Admission or $300 for a pair of VIP Admission tickets. VIP admission includes front row seating and a special gift bag valued at $250.

For more information and to purchase tickets, visit childkind.org or call 404-248-1980 ext. 238.

Visit the event website at www.ATLthrivingchildren.org
---
National Child Abuse Prevention Month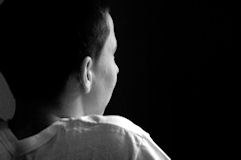 April is National Child Abuse Prevention Month. This is a time to think about what we each can do to make a difference in our community.

According to childwelfare.gov, this month was first proclaimed to be National Child Abuse Prevention Month in 1983. As a result, child abuse and neglect awareness activities are promoted across the country during April of each year. The Office on Child Abuse and Neglect (OCAN) within the Children's Bureau coordinates Child Abuse Prevention Month activities at the Federal level, providing information and releasing updated national statistics about child abuse and neglect. Many governors also issue proclamations to encourage initiatives and events in their States.

What can YOU do this month to make an impact?

Participate in our 1000 Give 100 Campaign!
Visit our campaign website www.1000give100.org and pledge to donate $100 to CCYA in 2012. After pledging, you can choose to either pay now OR you can choose to make payments over the course of the year. By pledging your support, your name will be added to the list of donors on the site.

Volunteer!
We have many volunteer opportunities available throughout the year. Contact Kimie Tinsley at ktinsley@ccyakids.org for more information.

Thank you for your support as we all work together to keep Georgia's children and youth safe.

---
CCYA Launches New FISCAL Dollars Program!
As part of our Life Skills for Healthy Living initiative, we have created an innovative and hands-on program called FISCAL (Financial Incentives Striving to Construct Adult Lives) Dollars. FISCAL Dollars is a mock ATM and banking system used to educate and expose youth to life challenges and decision-making in a realistic context by monetizing day-to-day life at CCYA. Youth earn, spend and save FISCAL Dollars motivated by quarterly real dollar "cash-outs."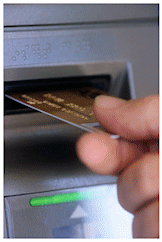 The campus check card system calculates programmed earnings and expenses associated with housing, meals, transportation, education, behaviors, daily living tasks, employment and community involvement with a simple barcode scan. So, youth earn dollars for things like going to work, doing chores, academic achievement, volunteering in the community, participating in life skills workshops, etc. They then have to spend their dollars on rent, utilities, meal plans and other daily living expenses. For the first time, these youth are getting a real, hands-on understanding of the flow of money and the concept of balancing what they're earning with what they're spending.

Youth receive tangible cash-outs on a quarterly basis. They have the option to either Cash-Out or Save. The Cash-Out option means they will receive immediate payment and the Save option means they are choosing to deposit their quarterly earnings into a savings account. The incentive to save is that the Save cash-out rate is always higher than the Cash cash-out rate. For example, if a resident has $1500 FISCAL Dollars at the end of the quarter, they can either have $15 real dollars (at a 1% cash-out rate) given to them, or they can have $25 real dollars (at a 1.5% cash-out rate) deposited into their savings account.

Residents choosing the Save cash-out rate plan will only be permitted to withdraw funds from their savings account under the following circumstances:
1) transitioning out of The Center; 2) utilizing the funds to get the state IDA match; or 3) making an approved purchase like a car.

We have had success so far with this program as our first group had their Cash-Out Ceremony at the beginning of March, and the second group has already gotten started. We've piloted FISCAL Dollars with our Life Works and ILP Prep teens, and plan to later expand it across the campus for all eligible youth. The whole program has been made possible by community donors, including a grant from the Harold & Kayrita Anderson Family Foundation.
---

The kindness and generosity of individuals and organizations continue to make a difference in the lives of the kids we serve. Thanks to those who gave in February 2012.
| | |
| --- | --- |
| Bob Burgard | Recyclers R Resources |
| Jacquelyn Bettadapur | DaVita, Inc. |
| Bob & Amy Benson | Lucretia Doyle |
| Nancy Blythe | Patrick Dias |
| Venitia Smith | Beverly Gillum |
| Kathryn Roberts | Greg Marich |
| Casey Jaynes | Northbrook UMC |
| Donald & Linda Hays | Marietta HOG Chapter |
| Gerald & Barbara Dyck | Danielle Houret-Lam |
| Martin & Karen Slack | Assistance League |
| Michael Brennan | The Grateful Bread Co. |
| Arlene Keaton | Starbucks |
| Larry & Kay Anderson | Dough in the Box |
| R.J. Briscione | Kelly Johnson |
| Rhys Schreadley | Trisha & Hallie Campbell |
| Charles & Joanne Shellman | North River Church |
| Andrea Brantley | IGO Family Church |
| Phyllis Spears | Linda Danise |
| Kevin & Rebecca Brewster | Junior League: Kids in the Kitchen |
| Lamar Smith | |
---

The Center for Children & Young Adults is dedicated to providing a safe, nurturing environment with comprehensive services for children and young adults who are abused, neglected or at risk.
Powered by Sure Contact Copyright 2012 SureContact, Inc. and its licensors. All rights reserved.
---