In This Issue
Ye Olde Yarn Shop
A Blessing Path- Catherine McAuley's Quest
Nourishment for Body & Soul
Prayer for a Month of Blessings
Reflective Benediction
Nourishment for
​Body & Soul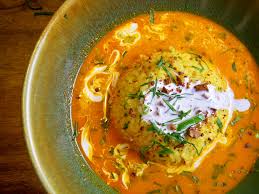 Favorite Guest Recipes cooked with heart from Well Staff:

Spicy Chicken Posole
Ingredients-
1 T vegetable oil
1 cup chopped onion
1 cup chopped green bell pepper
4 garlic cloves, minced
10 oz skinless, boneless chicken thighs, cut into ½ inch thick strips
3 cups fat-free, less-sodium chicken broth
2 cups water
2 (15.5 oz) cans golden hominy, rinsed and drained
¼ tsp salt
¼ tsp crushed red pepper
¼ cup chopped fresh cilantro

Heat oil in a Dutch oven over medium-high heat. Add onion and bell pepper; cook, stirring constantly, 6 minutes or until vegetables are tender. Add garlic; cook 1 minute. Add chicken; cook 3 minutes. Stir in broth and next 4 ingredients. Bring to a boil; cover, reduce heat, and simmer 20 minutes or until chicken is tender. Stir in cilantro.
YIELD: 8 one-cup servings

Tammara McCombs, Well Cook
Butternut Squash "Sweet Potato" Casserole with Pecan Crunch
Ingredients-
4 cups pureed butternut squash
1/3 cup honey, preferably local and raw
1/2 cup (1 stick) butter, melted, preferably grass-fed dairy
4 eggs, preferably pastured
1 teaspoon vanilla extract
1 teaspoon ground cinnamon (buy organic, non-irradiated spices)
1/4 cup sour cream, preferably grass-fed

Pecan Crunch Topping:
1 cup almond flour
1/2 cup raw honey
1/2 cup softened butter
2 cups pecans, chopped, preferably soaked and dehydrated

(learn how to soak and dehydrate nuts here)

Preheat oven to 325 degrees. Grease a 1 1/2 quart casserole dish (buy palm shortening), and set aside.

In a large bowl, puree butternut squash with honey, melted butter, eggs, vanilla, and cinnamon with an immersion blender. (You may also use a stand mixer with the whisk attachment.) Add sour cream and mix in gently with a wooden spoon. Pour mixture into prepared casserole dish.

In another bowl, prepare topping: combine almond flour, honey and butter by either blending with a pastry blender or simply mashing with a fork. Add pecans and stir together until coated. Sprinkle over the top of the casserole.

Bake for 60 minutes, or until the top is nicely browned and fragrant. Let cool slightly before serving.

Karin Sawhill, Well Cook

*Cook's Tip: buy sustainable healthy food products like raw honey, grass-fed dairy, organic flours, grains, nuts and spices when possible.

Amazon.com carries a full line of the above grocery items.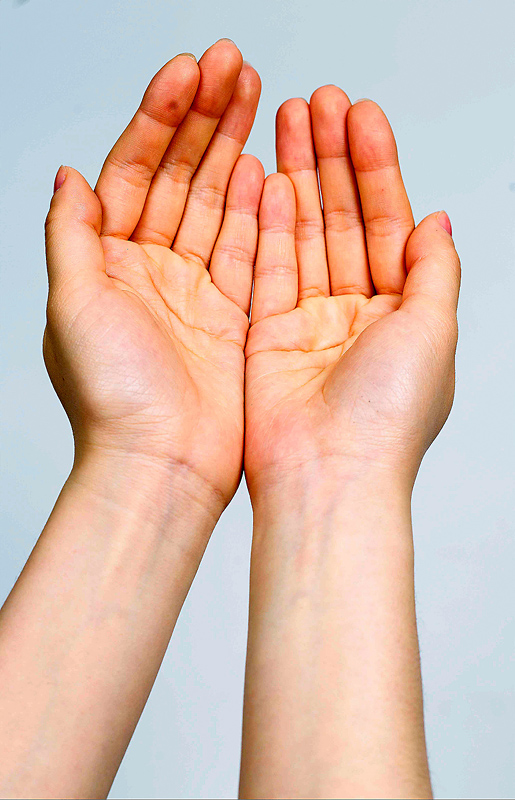 Prayer for a Month of Blessings
May [this month]
be a month of blessings:

blessings of goodness,
blessings of joy,

peace and kindness,
friendship and love,

creativity, strength,
serenity,

fulfilling work
and dignity,

satisfaction, success,
and sustenance,

physical health
and radiance.

May truth and justice
guide our acts,

and compassion
temper our lives

that we may blossom
as we age

and become
our sweetest selves.

May it be so.

— Marcia Falk

"The passages by Marcia Falk are excerpted from The Book of Blessings: New Jewish Prayers for Daily Life, the Sabbath, and the New Moon Festival (Harper, 1996; Beacon, 1999). Copyright © 1996 by Marcia Lee Falk." Reprinted with permission.





Well of Mercy
Mission Statement
Along the path of life we all have moments when we need temporary respite to heal, grieve, restore our body, mind and spirit.

Well of Mercy, a ministry of hospitality and healing sponsored by the Sisters of Mercy, provides a quiet sanctuary for adults seeking right relationship with self, others, God and creation.

By offering spiritual companionship, emotional support, respectful acceptance and sacred space, Well of Mercy contributes to the rest and renewal of its guests.
Welcome to the Winter 2014 edition of REFLECTIONS



Children enjoy resting and playing outside, creating snow angels with their bodies, and using their voices to make a difference. They have tantrums when they are overwhelmed and detached from these simple, ingrained needs.

We were children once. As adults, we need restitution of our basic needs to be fully aware of the world and our place in it. Restoration comes in many forms.

When you can't get outside in the cold, or make it in person to Well of Mercy, we invite you to explore nature though one of our guest's tranquil video of the Well of Mercy's babbling brook.

A newcomer to Well has shared this reflection on the video. "Each time I watch this, I feel the sun and trees taking turns warming and sheltering me. I imagine the water winding its way into my darkest spaces, softening my resolve and cleansing -- carrying my worries away with the current".

In this edition of Reflections, we welcome you to satisfy your childish needs and renew your senses despite the gray skies and wintry chill.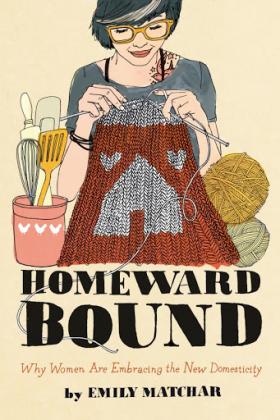 Ye OLDE Yarn Shop
The yarn is flying at Well of Mercy's Ye OLDE Yarn Shop.

Traditions such as knitting and sewing are no longer the pastime of spinsters and housewives keeping a beady eye on the family finances. Although its popularity has risen and fallen over generations, knitting seems to be the new pattern for a meditative pastime that some hipsters are calling "the new yoga." Knitting is also part of a growing DIY trend among young people.

"People always did knitting. People always did home crafts. But they were traditionally associated with an older and more conservative demographic", says Emily Matchar, author of "Homeward Bound: Why Women are Embracing the New Domesticity".

In a recent interview with WUNC's,The State of Things, Matchar said, "It's only in the past 10, 15 years, and especially in the last five, that young people who consider themselves fairly hip, fairly with it, are embracing these things."

These young crafters and farmers are embracing homemaking for different reasons than their predecessors.

"They're embracing it because of environmental reasons. They're embracing it because they want to be less dependent on big corporations. Because they embrace the DIY lifestyle, not out of necessity, but voluntarily." Matchar said.

Well of Mercy's Director of Operations, Charlene Watkins, is an avid knitter who embraces the craft's restorative qualities. "Seeing the colors, feeling the yarn slide through my fingers, hearing the soft rhythmic clicking of the needles....is very relaxing and meditative."

"I have guided several guests through the beginnings of learning to knit. Seated side by side in the living room of the Well House on a sunny winter afternoon is a meaningful experience - for both me and the guests. I cherish this time and am open to anyone who expresses an interest in learning."

Watkins says she prays before and after she knits something to be sold in the yarn shop. "To pray over a piece that will wrap its arms around shoulders or snuggle into a neck seems to give it a life of love that will be received by the person who chooses to purchase the piece. The addition of Ye Old Yarn Shop to Well of Mercy has been a true blessing."


"A calm mind releases the most precious capacity a human being can have: the capacity to turn anger into compassion, fear into fearlessness and hatred into love." — Eknath Easwaran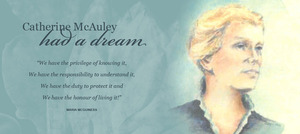 A Blessing Path
The path that you walk through the journey of your life is filled with turns. When you walk a labyrinth, such as the one at Well of Mercy, the path reaches a center; a symbolic place where you listen to God's voice and find your own. This gives you strength to retrace your steps and start anew.

A Blessing Path helps you take this journey while recognizing your blessings and pouring them out to others. How do you accept the turns in the path, even when they don't lead you where you expect? How do you use your strength to help someone weaker walk their own path?

Inspired by and following in the footsteps of Catherine McAuley, foundress of the Sisters of Mercy, Sister Brigid and Sister Donna have honored their blessing path by the creating and sustaining a ministry of hospitality and healing at Well of Mercy.

Catherine McAuley, recognized her blessings and worked tirelessly to ensure that the less fortunate benefitted from her strength. Becoming a vowed religious was an unexpected turn in her path; she did not want to separate herself from those she served. She took an additional vow to serve the poor, sick and uneducated and became known as a "walking nun" because she spent so much time in the community helping others.

"The Suscipe (sue-shee-pay) of Catherine McAuley" is a prayer of selflessness and surrender that is spoken and sung many times throughout the year:

"My God, I am yours for time and eternity. Teach me to cast myself entirely into the arms of your loving providence, with the most lively, unlimited confidence in your compassionate, tender pity. Grant me, O most merciful Redeemer, that whatever you ordain or permit may be acceptable to me. Take from my heart all painful anxiety; suffer nothing to sadden me but sin, nothing to delight me but the hope of coming to the possession of you, my God and my all, in your everlasting kingdom. Amen."

Over the course of the next few editions of Reflections, we hope to learn more about Catherine's quest to be a blessing in a dark time of humanity.

Discover more about contemporary views on The Blessing Path.


"When we bless others, we offer them refuge
from an indifferent world." — Rachel Naomi Remen

Save the Date- Stewardship Opportunity!!
VOLUNTEER DAY @ WELL

Saturday, May 3, 2014

10:00am -2:00pm

We are looking for outside helpers, inside helpers and bulk mailing helpers. Please ...to volunteer contact Sister Donna and help Well of Mercy on this special day of stewardship!!
Help Wanted
Well of Mercy relies on the time, talents and treasures of many people.

If you are interested in volunteering at or on behalf of Well of Mercy please contact marketing development.
Retreat @ Well of Mercy
Contact Well of Mercy and be sure to include your phone number to place a request for your individual retreat today~

For quicker response please phone the office during regular hours: (704) 539-5449

Wed.-Sat., 10:00a.m.–5:00p.m.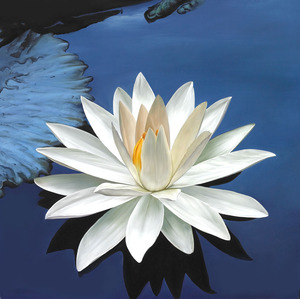 Well of Mercy Reflection Benediction
May love and laughter light your days,
and warm your heart and home.
May good and faithful friends be yours,
wherever you may roam.
May peace and plenty bless your world
with joy that long endures.
May all life's passing seasons
bring the best to you and yours!
A Happy Healthy & Harmonious 2014 ~

Well Staff