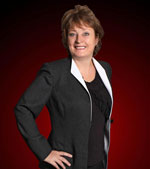 Lori Lincoln
Keller Williams Lori Lincoln Team

Serving Greater Taunton and surrounding cities and Towns
Southern MA Region- Keller Williams Realty

574 Washington Street
S Easton MA 02375

Phone: 508-878-0917

lorilincoln.yourkwagent.com

info@southeastmahomes.com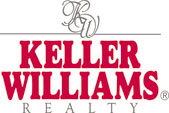 Thinking of Buying a Home? Get My Free Guide

Buying a home is a complex process with many factors to consider.

Prepare for the decisions you'll need to make along the way by requesting my free report, "10 Easy Steps to Buying a Home."

Just reply to this email and I'll send it right out to you.
---
Quick Quiz

Each month I'll give you a new question.

Just reply to this email for the answer.

Who first invented mass-produced instant coffee?
---
Why Not Pass Me to a Friend?

If you've enjoyed this newsletter and found its information useful, please forward it to a neighbor, friend or co-worker by clicking this link.
---
Recipe: Beijinhos (Little Kisses)

This Brazilian specialty is a light treat just right for Valentine's Day. Makes about two dozen kisses.
1 can sweetened condensed milk
1 tablespoon butter
4 ounces desiccated coconut, lightly toasted
About 2 dozen seedless green grapes, washed and dried
Directions

Place the condensed milk and butter in a heavy saucepan. Cook on low heat, stirring constantly, until thickened - about 25 minutes.

Pour the thickened mixture onto a lightly buttered plate, and cool completely. Meanwhile, toast the coconut and set aside.

To assemble, lightly butter your hands. Take about half a tablespoon of the cooled mixture and wrap a grape in it, rolling it between your hands until it becomes a small ball.

Toss the kisses in coconut and place on a plate or in small paper liners.

Keep refrigerated until ready to eat.
---
Ask the Agent: This Month's Question

Should I sell my home "as is"?

If you're not in a hurry to sell, or out of money, energy and patience, renovating to sell may not be right for you. So, while it isn't for everyone, selling your home "as is" may be the answer.

Pros
If you've already bought another home and don't want to carry two mortgages, you'll be more likely to sell quickly by listing your home for sale at a reduced price - as is.
No need to make cosmetic repairs or live in a construction zone.
Buyers of as-is properties effectively sign off on problems that may be discovered after closing.
Cons
Savvy buyers may sense urgency, and low-ball your already reduced price.
You're limiting the number of interested buyers to those prepared to deal with major repairs.
Inside your newsletter this month...
---
Hiring a Licensed Appraiser Can Benefit Sellers
The most important step in listing your home is establishing the price. That doesn't necessarily mean what you need or even want for your property; it means a realistic price that reflects its true value. An unbiased perspective is vital - as the homeowner you're proud of the upgrades you've made. But can you be realistic about whether the upgrades are still in good shape and on trend?

Unfortunately, most sellers don't have the time or energy to compare their home to similar properties in the area. Your real estate agent can give you a good estimate of your home's value.

However, unless he or she is also a licensed appraiser, your agent can only provide a broker's estimate of value, established through a Comparative Market Analysis (CMA).

CMAs can be very accurate in estimating your home's value, but your agent may suggest you consider hiring a licensed appraiser to really nail down the value, and likely can advise you on good appraisers he or she has used before. Expect to pay a licensed appraiser $300 to $400.

Appraisers are unbiased. They usually use the cost approach - estimating how much it would cost to build a new house exactly like yours.

This has a side bonus: You'll get a sense of how your older home compares to new builds.

He or she will look at everything from your neighborhood to the cracks in the home's foundation. It is in probing behind the cosmetics of your home that an appraiser earns his or her stripes.

That's when you'll find whether or not your upgrades are still assets, or if now is the time to fix that leaky roof.

If it's good news, you may want to share your appraisal with buyers who are close to making an offer, especially if the buyer appears to be talking down the property with a view to submitting a lowball offer.
---
Finally! A Justification for Craving Sugar
Sweet lovers may finally have a scapegoat for their cravings.

According to several research studies, a craving for sweet treats can be explained physiologically.
Studies have suggested that cravings for carb-rich foods come from a need to affect one's neurotransmitters, especially in obese individuals or those with eating disorders.
Certain meals may also create a desire for something sweet. A dinner rich in protein, for example, may have the eater rooting around for something sugary afterwards.
Sugar is addictive. A Connecticut college professor and students found that Oreo cookies proved as addictive as cocaine to lab rats. The cookies activated more neurons in the rat brains' pleasure centers than exposure to addictive drugs. Meanwhile, other research has shown that "going off" sugar can lead to the same neurological symptoms as those generated by a withdrawal from alcohol, nicotine, or morphine.
---
Don't Watch What You Say: Watch What You Feel
A new tool has been added to telemarketers' tool kits: Now, call center employees are able to intuit our state of mind, thanks to mood detection software. The software, from companies such as Beyond Verbal enables voice analysis and gives marketers new levels of us to plumb. Just what we need.

Featured in a recent New York Times article, Beyond Verbal's software uses algorithms to identify up to 400 different moods (and who even knew we had so many) from the tone of our voice. Callers can then slant the conversation ("I know where you're coming from...") to better sell to us.

Most of us have known for years that, behind the cliches ("I'm fine, thanks. How about you?"), we're holding back a groundswell of emotions. ("Actually, I feel miserable.")

Now, we simply won't be able to hide our feelings; as Beyond Verbal's Vice-President of Marketing, Dan Emodi, told the Times: "It's not what you say; it's how you say it."

It's also not simply the call center applications that are concerning people. The software may have more far reaching applications, such as acting as a lie detector to screen potential employees or cheating spouses.

As well as the issue of potential privacy - a big one - the validity of emotion detection software is in question. Writer Natasha Singer asks: Is mood detection "any more valid than novelties like handwriting analysis?"

If marketers and others credit the software results, they may well draw invalid conclusions based on the results.

George Loewenstein, Carnegie Mellon professor of economics and psychology, points out the dangers: "That could end up being used to make arbitrary and potentially discriminatory decisions."

And for those who need a response to telemarketers who call at inconvenient times, well, we have a new tool, too: "Read my voice...can you tell I don't appreciate being interrupted in mid-meal?"
---
Wondering How Much Your Home Is Worth?
How has the price of your home changed in today's market? How much are other homes in your neighborhood selling for?

If you're wondering what's happening to prices in your area, or you're thinking about selling your house, I'll be able to help.

Just give my office a call for a no-fuss, professional evaluation.

I won't try to push you into listing with me or waste your time.

I'll just give you the honest facts about your home and its value.

And maybe I'll also give you the "inside scoop" on what's happening in the housing market near where you live!

Just give my office a call or reply to this email to arrange an appointment. Alternatively, stop by at the office.
---
How to Pick a Paint Color for Your Spring Spruce up
Spring's on its way, meaning spring cleaning and updating. One of the least expensive, most effective ways to update your decor is to paint. But what color? Paint colors, like fashion trends, fall in and out of favor. And most of us want to be in style.

Why not consider what's new in interior design, furniture, and fashion? Watch the runways in Paris, Milan, and New York for hints about upcoming color trends. And look back at the January issues of design magazines - many included features on color trends.

For manufacturers and marketers, color is all about business. However, it's a not-for-profit group of color design professionals that has been instrumental in shaping new color palettes since it was founded in 1962.

Based on considerable (and expensive) research, Color Management Group (CMG) decides what's new in color and design. When CMG speaks, manufacturers of just about every product you can think of - including paint - listen. The result is new colors, not just for your walls, but for your toaster, your bathroom towels, and even your car.

So, what about your spring spruce-up? Once again, bold colors are in. Last year, despite a concerted ad campaign, consumers showed resistance to painting entire rooms in bright colors. Now, many paint companies have toned down their palettes and encourage the color-wary to use "big" color for accent walls.

Luckily for the rest of us, warmer neutrals remain popular. One thought: Stick with a color that makes you feel comfortable and happy. It'll make your spruce-up worthwhile.