Hello Russ,

September brings the first hints of fall to Central Arizona. The last monsoon-pattern rains will soon be displaced by more organized seasonal storms from the west. Temperatures will dip to the add-a-blanket range at night, while still holding to Arizona-style heat during the days. We'll start seeing the first fall colors, and bird and butterfly migrations will be building toward their peaks.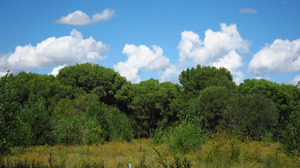 After the rains we've seen this summer, autumn continues to show the success of our restoration efforts in Watson Woods and other project sites in our community. Willow plantings of the last few years have seen remarkable growth and distribution. Recent milkweed transplants appear to be taking well in their new environment. Cattails are becoming more and more dense in the Whipple Basin site, creating a genuine wetland habitat in the heart of one of the busiest traffic areas in our community.
---
Volunteers Make It Happen
We could not see these kinds of successes without the support of our members, donors, and many volunteers who lend a hand with our ongoing projects. Our regulary scheduled CREW (Conservation, Restoration, and Education in our Watershed) volunteer events offer opportunities for all to get involved in the hands-on work of restoring and maintaining our creeks, wetlands, and natural corridors in our community.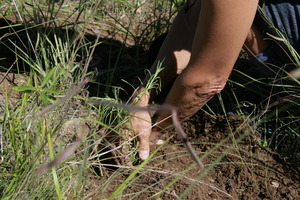 CREW events mix habitat improvement projects with learning about watershed and riparian restoration in our region. Volunteer activities vary from planting, erosion control, monitoring restoration project sites, to managing invasive vegetation to give our native plantings the chance to grow and spread. Volunteer efforts result in the increasingly healthy creeks, riparian woodlands, and wetlands we see today.

For more on upcoming volunteer activities, please visit our website at PrescottCreeks.org.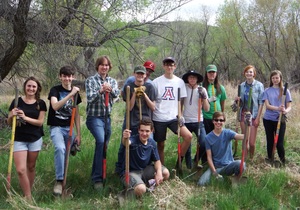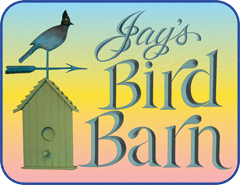 We'd like to thank Jay's Bird Barn for their continuing support of Prescott Creeks, and for all they do for nonprofits in our community. With store locations in Prescott, Sedona, and Flagstaff, Jay's Bird Barn offers quality birdseed, feeders, binoculars and spotting scopes, and a variety of resources, gifts, and cards for the nature enthusiast. Jay's knowledgable staff will be able to help with your birding and birdfeeding questions, and get you equipped with exactly what you need. Make sure to thank them for their support for Prescott Creeks next time you find yourself in their store.
---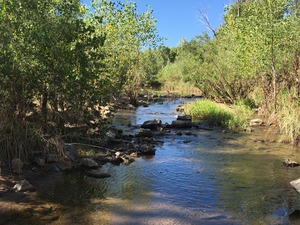 We're inviting local businesses and organizations to show their commitment to our waterways and green corridors as vital parts of a dynamic, thriving community. Whether your customers, clients, and staff enjoy a view of a flowing creek and healthy riparian forest right outside your windows, or you are simply aware of the value our natural landscapes offer our community, we encourage you to consider becoming a Prescott Creeks Business Member today!
---
Watch our calendar, "Like" us on Facebook, and follow us on Twitter for upcoming events and activities.