July '15
---



---
Upcoming Programs
---
Farm & Wildnerness Tour for Kids!
Saturday, July 11
8:30am - 12:00pm

Trek through the wilderness, interact with farm animals and explore our organic garden! Adapted from our school programs and led by Hidden Villa staff with farming and naturalist training, Farm and Wilderness Tours are a chance to explore all that Hidden Villa has to offer.



---
Worm Class
Saturday, July 11
1:00pm - 3:00pm

Have you ever wondered what to do with your food waste? Join us for a look at a unique method of managing kitchen scraps, which turns trash into a valuable treasure - gardener's black gold.



---
Blacksmithing Class
Saturday, July 18
1:00pm - 4:00pm

Come and learn blacksmithing in Frank Duveneck's shop! We'll start with the basics and progress to learn the fundamental techniques: tapering, fullering, cutting/punching bending and twisting. Each student will create a useful item that you can take home.



---
Intern Spotlight
Jen Friedlander
Hometown: Deephaven, MN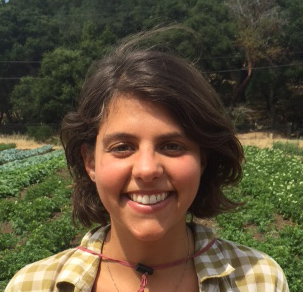 Jen, a current CSA intern, is excited to be learning a multitude of skills and growing practices in the context of an organic farm. She tells us that she has learned about the importance of diversifying crops, not just for the good food and amazing flavor pairings, but also for the health of the soil. She is truly appreciative for the community at Hidden Villa and hopes to one day run her own sustainable, diversified farm. If you're passing by on Moody Road you may just see Jen, so don't be a stranger.
Jen's Favorite: turnips
---
See our
calendar of events

for more fun, hands-on programs!
---
Click here to share this message with a friend!

Learning from Each Other at Camp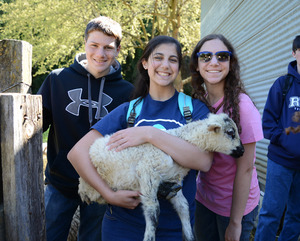 This year, we are excited that we have Summer Camp counselors from all over the globe! As you walk around the farm, you might overhear great conversations happening as campers and counselors share their diverse backgrounds.
One of our
Farm and Wilderness
counselors, Yassine, is a PhD student originally from Morocco researching food systems. His passion for expanding cross-cultural understanding brought him to Hidden Villa.
Last week, as Yassine and his campers milked goats for the first time, Yassine was able to share the cultural significance of goats in his home country. His campers were surprised to learn that in Morroco, goats are an important part of daily life, used for their manure, milk and meat, which is considered a delicacy.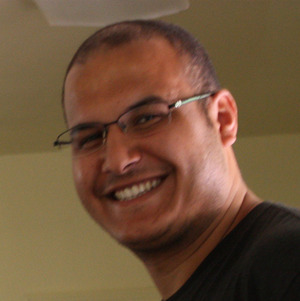 Campers love hearing stories about Yassine's home culture and teaching him about American culture, while discovering the surprising things they have in common- like a love for making pizzas (called crepes in Morroco)!

We hope you'll join us in welcoming Yassine and our other international counselors who help make up some of the richness of the Summer Camp community.
You're invited to the
19th Annual Duveneck Dinner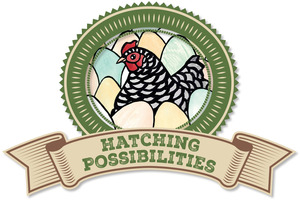 Please join us for Hidden Villa's premiere fundraiser. Enjoy a festive evening with appetizers and dinner made from Hidden Villa's bounty, the musical stylings of the Biodegrading Jazzmen, a silent auction featuring Hidden Villa experiences, and a presentation of the Duveneck Humanitarian Awards.
Hidden Villa's Board of Trustees will match all gifts made at the event, up to $55,000, to celebrate our 55th year as an educational non-profit with a mission to inspire a just and sustainable future.
---
Social Media
@HiddenVilla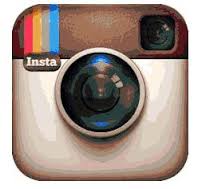 We're on Instagram and want to see your best Hidden Villa photos! Follow the
Hidden Villa
page and give us a #hiddenvilla shoutout when you post pics. Here are some of our favorites.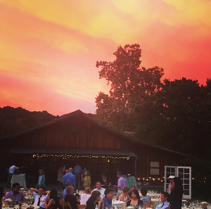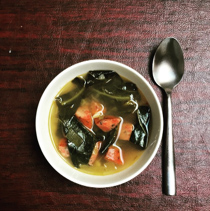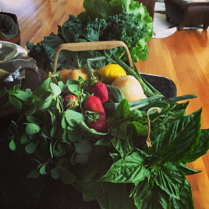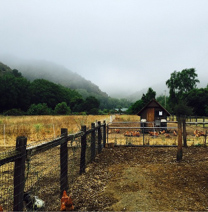 Duveneck Dinner
Honoree Spotlight: Raj Patel
Every year we honor three community leaders working towards social, economic, and environmental justice.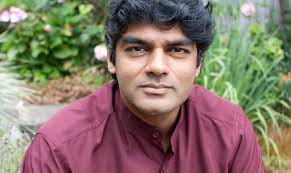 Raj Patel is an award-winning author and activist. He is affiliated with UC Berkeley's Center for African Studies, the School of Development Studies at the University of KwaZulu-Natal in South Africa, and the Institute for Food and Development Policy. Raj was a speaker at Hidden Villa's Duveneck Forum in January and shared his most current work,
Generation Food Project
. Raj and the team are showing how ordinary people are setting the table for themselves and their communities, the world over, for generations to come.

---
Questions, comments or ideas for what
you'd like to see in the e.Moos?

We'd love to hear from you!
Share your feedback with sofia@hiddenvilla.org.
---
Hidden Villa was originally the home of Frank and Josephine Duveneck and their family, who over the years made the ranch into a place for environmental discovery, social awareness, and community involvement. Today, Hidden Villa is a nonprofit educational organization that uses its organic farm, wilderness, and community to teach and provide opportunities to learn about the environment and social justice,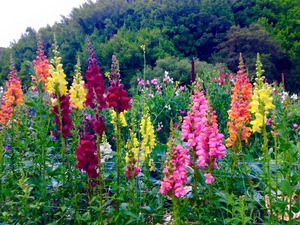 Contributors:
Suzanne Allcroft, Jen Friedlander, Sofia Pablo-Hoshino, Maggie Shields, and
Stephanie Sieveke
.
Photo credits:
Laurie Aubuchon, Joel Bartlett, Dan Quinn, and Lucy Zhang.
Thank you to each and every one of you who help pave the way towards a more just and sustainable future!