March '14
The Connection Issue
---
Upcoming Public Programs
---
Manure to Meadow to MMMmmm!
Saturday, March 15th
2:00 pm- 3:30 pm
Family Program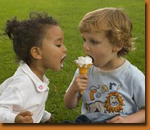 Join your child in making homemade organic ice cream topped with fresh fruits and herbs you pick straight from Hidden Villa's garden. You will also meet our dairy cows and learn how they convert the work of worms into the main ingredient for a favorite sweet treat!
$12.00 per person
Register Here
---
Beginning Cheese Making: Fresh Cheeses
Saturday, March 22nd
2:00 pm– 5:00 pm
Adult Program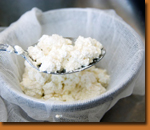 Join Chef Denise Dill and learn how to make a fresh mozzarella, goat milk chevre and yogurt cheese from scratch. Pick herbs and wild flowers from our organic garden to add different notes of flavor to your creation, then craft cheese by hand in the beautiful Duveneck House. Delicious cheeses will be available to sample and the class size limited to ensure everyone gets full benefit of this wonderfully interactive session!

Sign Up Here
---
See our

calendar of events

for more fun, hands-on programs!
---
Intern Spotlight



Griffin Cassara
Hometown: Long Beach, CA


As Hidden Villa's Community Programs Intern, Griffin can be seen guiding farm tours, leading cooking classes and hosting events for our weekend visitors. She was drawn to Hidden Villa's breadth of programming and engaging with the community that calls Hidden Villa home. She enjoys facilitating a wide range of programs for diverse audiences from toddlers discovering our farm and gardens to adults learning to make their own fresh cheeses.
Griffin's favorite Hidden Villa fruit is persimmon!
---
Click here to share this message with a friend!
---
---
Connect with Us!

---
Read All About It!
The latest edition of Moos & Views highlights Hidden Villa's heartbeat: our volunteers. In this issue, read why some of our volunteers love Hidden Villa and why they come to learn, connect and give back to the community we share.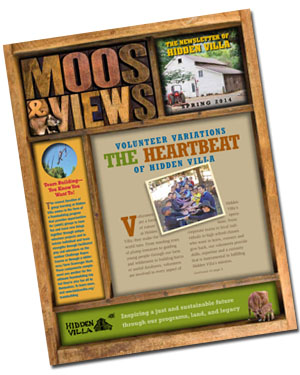 Be sure to check out exciting team building opportunities, upcoming events and ways you can connect with Hidden Villa!
Read More
---
The Conversation Grows
Food, farms, access, environmental impact, and community health affects us all. The momentum and conversation around these ideas are gaining national attention. We are proud to share that Sibella Kraus, Founder of SAGE and 2013 Duveneck Humanitarian Award winner, is featured in Food For Thought, a project of Huffington Post. In her post Sibella shares, "By strengthening urban-rural links and re-investing in regional agriculture, we can help sustain and contain cities, ultimately making metropolitan areas more resilient, thriving and enduring." Read more about New Ruralism, Urban Edge Agriculture, and how this is impacting our Regional landscape.
Want to join the conversation?
Hidden Villa is hosting a panel discussion about FOOD; who grows it, who gets it, and how do we can make our local system more equitable and sustainable?
Please join us for a free community event on

April 12th from 2-4 pm

at the Dana Center. Space is limited so please register early!
Bridges of Bread: Building an Equitable and Connected Food Community
Featuring panelists:
Christopher Gardner, Professor of Nutrition Research at Stanford; Cathrine Sneed, Founder of The Garden Project;
Robin Galas, Assistant Director of the Family Engagement Institute; Jason McKenney, Hidden Villa's Agricultural Manager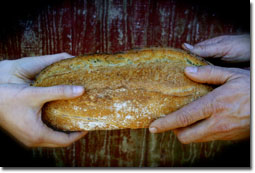 ---
Spring Into Opportunity
The month of March signifies the beginning of the spring season and the farm is flourishing with life! Don't miss out on this great opportunity to bring friends and family to visit our barnyard animals, stroll through our gardens and explore our vibrant trails by purchasing a Hidden Villa Season Pass!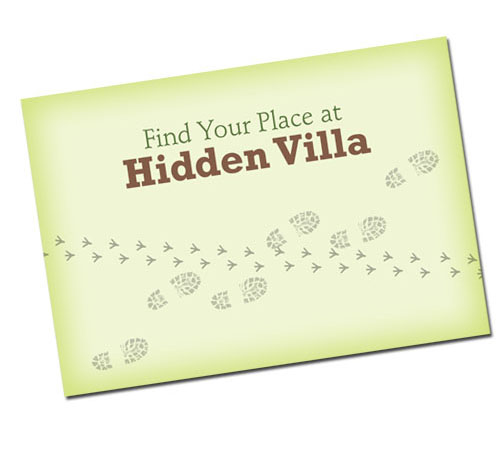 Investing in a Season Pass allows you to enjoy all that Hidden Villa has to offer while helping us steward our land and reinforce the value this space has for you and your community.
Visit http://www.hiddenvilla.org/visit/season-pass to purchase a season pass or call the Development Office at 650-949-9702.
---
Wishlist:
Hidden Villa is seeking sturdy garden carts or wheelbarrows!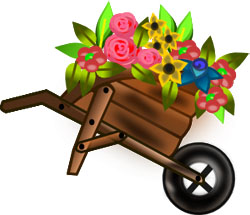 If you or anyone you know is interested in donating to Hidden Villa's Wishlist, please let us know by contacting Development at 650-949-9702 or email us at development@hiddenvilla.org
Thank You!
---
---
Questions, comments or ideas for what
you'd like to see in the e.Moos?!

We'd love to hear from you!
Share your feedback with tenaya@hiddenvilla.org.

---

Hidden Villa was originally the home of Frank and Josephine Duveneck and their family, who over the years made the ranch into a place for environmental discovery, social awareness, and community involvement. Today, Hidden Villa is a nonprofit educational organization that uses its organic farm, wilderness, and community to teach and provide opportunities to learn about the environment and social justice.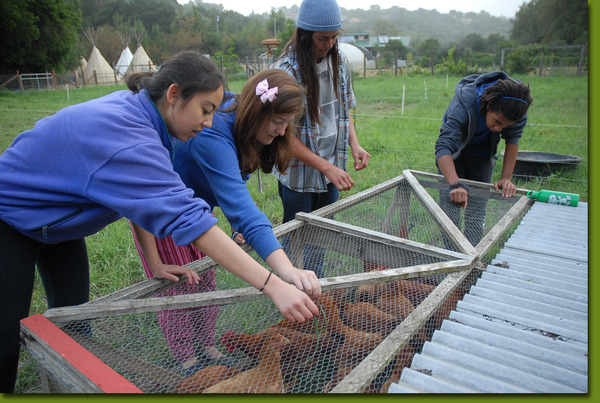 Contributors:
Kristen Powell, Tenaya Schnare, Maggie Shields and Susan Love

Photo credits:
Laurie Aubuchon, Joel Bartlett, Kristen Powell, Dan Quinn.


Thank you to each and every one of you who help pave the way towards a more just and sustainable future!