October '16
---



---
Thanks to an Anonymous Foundation - every gift made this season will be matched dollar for dollar up to $100,000!
We invite you to
double your impact by making a gift today!
---
Hidden Villa
History Tour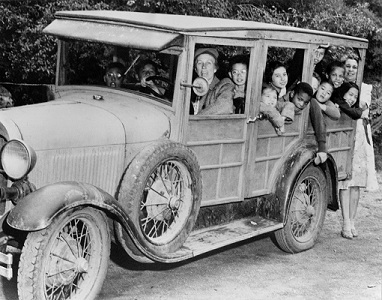 Saturday, October 15
2:00 pm - 4:00 pm

Join us for a history tour of Hidden Villa. Learn about the Ohlone people who were the first to live on this land, wander the trails and discover evidence of 17th and 18th century land use, and stop at the White House, built in 1860 as a stagecoach stop from the valley to the coast.

REGISTER HERE
---
Halloween Haunts




Friday, October 21
6:15 pm - 9:45 pm
Celebrate the season with Halloween Haunts! Travel our enchanted trail, collect treats and encounter weird and wacky characters along the way. Good, silly old-fashioned farm-style fun for families with children ages 4-12 -- nothing scary. Halloween costumes extremely encouraged!
Check out our events calendar to register for a time slot
---
Adult Program:
Day with a Naturalist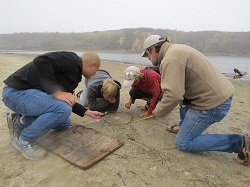 Saturday, November 5

Join Hidden Villa's Director of Education, Garth Harwood for an unforgettable day in nature tracking wildlife at Gazos Beach in Pescadero. Find out what animals have been walking around and leaving evidence in the sand! While children will have a great time, this program is geared for adults interested in learning to track.

REGISTER HERE​
---
Opt Outside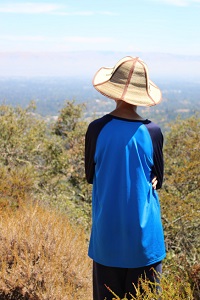 Friday, November 25
Opt Outside with us the day after Thanksgiving! Get your body moving with a morning hike through the hills of Hidden Villa, help us put the farm "to bed" for the season volunteering from 10-12:30.

Bring a picnic, visit the farm animals, and make some cider.

A great time for all will be had connecting to what is truly important.

Only 30 spots remain - SIGN UP NOW!​
---
Click here to share this message with a friend!
---
Connect With Us!
Tel: (650) 949-8650
info@hiddenvilla.org
26870 Moody Road
Los Altos Hills, CA 94022
What's Up in October:
Celebrating the Duveneck Dinner
Visitor Services - Serving YOU!
Upcoming Events & Activities

---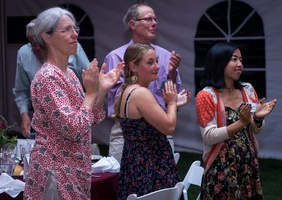 Many thanks to all who joined us for the 20th Annual Frank and Josephine Duveneck Dinner and Humanitarian Awards Presentation!
The event was a brilliant success, and kicked off a $100,000 challenge grant offered by an Anonymous Foundation. Every gift made this season will be matched dollar for dollar until the goal is met.
When you are at Hidden Villa we want you to feel at home! We're excited to announce three new programs to enhance your experience…
Self-Guided Tours, Pop-Up Programs, and Weekend Ambassadors!
Enjoy a leisurely walk on the farm while learning more about the history of Hidden Villa with our Living History Tour - available to mobile device users through the new and exciting
Easy2Hike
app.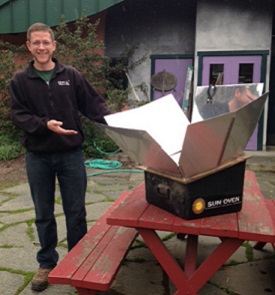 If you're more interested in a hands-on interactive adventure, join us for a Pop-Up Program on Saturdays and Sundays. Each program is a fun surprise and there's no registration required.

Looking to get more involved? Join our Ambassadors program! Ambassadors greet guests and are a wonderful resource to all visitors to the farm.

Learn more about these great programs...
Teen Program
Animal Husbandry Apprenticeships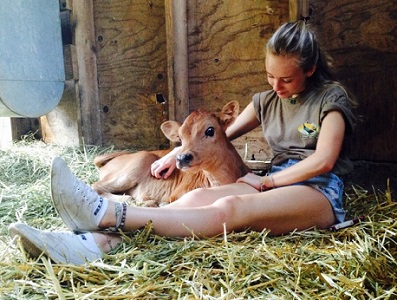 October 27 – December 8
(6 weeks)

Do you want to learn how to raise chickens, pigs, goats, sheep, and jersey cows? This unique program for students in 8th-12th grades teaches sustainable and humane animal husbandry techniques. Meetings are on Thursdays evenings from October 27th thru December 8th.
November 11th
Explorers Programs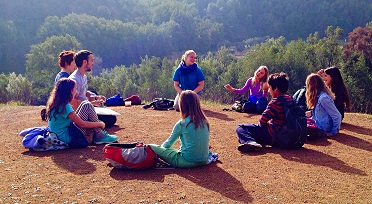 This Veteran's Day send your 6-13 year old to Hidden Villa for our EXPLORERS program. Farm fun, crafts, hikes, activities, and games will expand the horizons of your young adventurer.
---
---
Questions, comments or ideas for what
you'd like to see in the e.Moos?

We'd love to hear from you!
Share your feedback with joan@hiddenvilla.org
---
Hidden Villa was originally the home of Frank and Josephine Duveneck and their family, who over the years made the ranch into a place for environmental discovery, social awareness, and community involvement. Today, Hidden Villa is a nonprofit educational organization that uses its organic farm, wilderness, and community to teach and provide opportunities to learn about the environment and social justice.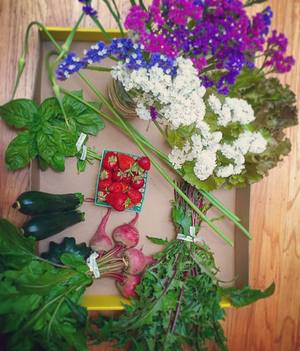 Contributors: Joan Amaratti, Mary McKean, Sofia Pablo-Hoshino, Maggie Shields, and Marc Sidel.
Photo credits:
Laurie Aubuchon, Joel Bartlett, Dan Quinn, and Lucy Zhang, Marci Flowers.

Thank you to each and every one of you who help pave the way towards a more just and sustainable future!