September '13
The Choice Issue
________________________
Intern Spotlight:
Name: Elena Sanchez-Corea
Hometown: Bolinas, CA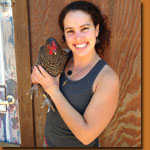 Elena, Hidden Villa's Animal Husbandry Intern, loves being outside and working with livestock. She came to Hidden Villa to learn about sustainable farming methods and humane meat production. She enjoys observing the interrelationship between the land and animals that occurs at Hidden Villa every day. She especially loves birthing checks and is is excited to welcome our new piglets!
---
Upcoming Public Programs
---
New Guide Orientation!

Saturday, September 7th
10am-3pm
Ages 18 & Up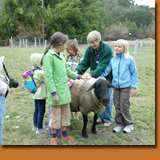 Learn how to provide hands-on learning opportunities as a Farm & Wilderness Guide for our weekday Environmental Education Programs or weekend Community Programs! Volunteers lead school children and families on tours to meet our farm animals, explore nature trails and taste goodies from our organic garden. No experience necessary. All training is provided.
Please register to RSVP!
Register here
---
Cheese Please Pizza Lunch
Sunday, September 15 10:00 am–12:00 pm
Ages 6-11!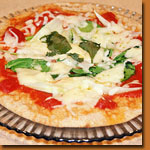 Create your own pizza pie right here on the farm! Learn to make fresh mozzarella and search our amazing garden for edible flowers and veggies to create your own pita pizza and fresh salad for a healthy lunch to enjoy together. This is a kids-only class, no adult is required to attend!

Learn More
---
Pick a Peck! Lacto-Fermented Veggies

Saturday, September 28
1:00- 4:30 pm
Ages 13 & Up!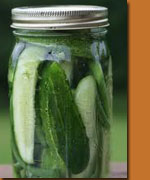 Come learn how to make yummy crunchy krauts, pickles, kimchi, peppers and more with pickling pro, Anna Cameron. Discover how to pickle with low- and no-salt options using celery and dill seeds. First we'll go into the fields here at the farm to harvest and take it to the kitchen to preserve our bounty! Bring home pretty mason jars of your pickled prizes that will give you a healthy, tangy taste of summer all winter long.

Learn More
---
BACON: A Love Story
Sunday, October 6, 4-7pm
Adult Program, 21 and Over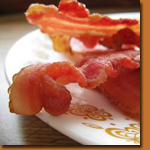 Join Charcutier Chef Quentin Levy for an informative gastronomical voyage, illustrated with delectable bacon treats and deliciously paired with great wines. Explore bacon in its many forms found around the world and learn how you can make your own delicious bacon with organic and locally sourced meats. Come with a group of friends or make new ones here--it's a bacon lover's dream!

Learn More

See our calendar of events for more fun, hands-on programs!
---
Click here to share this message with a friend!
---
---
Hidden Villa was originally the home of Frank and Josephine Duveneck and their family, who over the years made the ranch into a place for environmental discovery, social awareness, and community involvement. Today, Hidden Villa is a nonprofit educational organization that uses its organic farm, wilderness, and community to teach and provide opportunities to learn about the environment and social justice.

---
Fresh from the Fields:
Fall Moos and Views!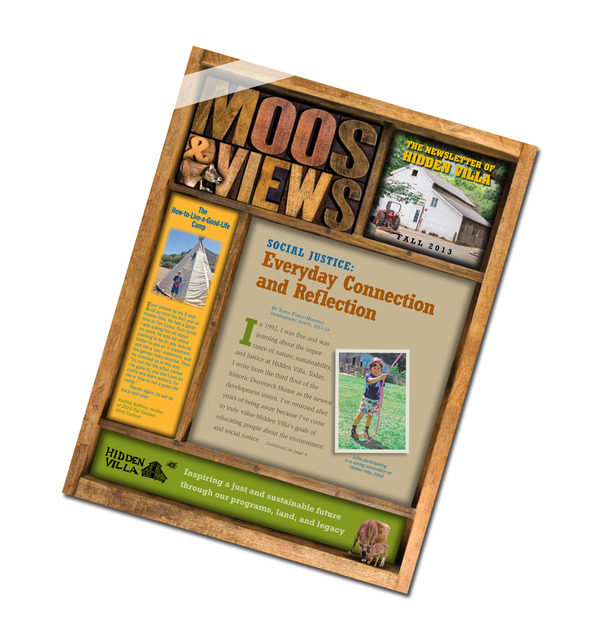 How can we work together to make lasting, positive change in our families, communities and the world?
Our Fall issue explores the power of choice, action and reflection as tools to build connection and create sustainable change. From a Hidden Villa intern reflecting on the Duveneck Legacy, to a resource list of local educational "choice-to-impact" organizations, this Moos & Views is packed with perspective and information to help connect you with the power of your own choices and actions.
Click here
to read the PDF version.
---
A Place at the Table
The 17th Annual Duveneck Humanitarian Awards Dinner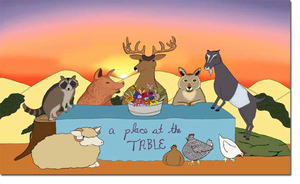 Saturday, September 21, 2013
4:30pm - 8:30pm
Hidden Villa
Los Altos Hills, CA

Enjoy a delicious farm-to-table dinner
as we gather
to honor extraordinary humanitarians: Audrey Rust, the Noble and Lorraine Hancock family, and Sibella Kraus,
whose vital work brings forth dynamic change in our families, communities, and the world.
This evening is Hidden Villa's core fundraising event and the proceeds will underwrite our programs, partnerships, and scholarship opportunities.
Duveneck Dinner Ticket $250
Volunteer Value Ticket $150
To reserve your seat at the table, connect with us at (650) 949-9702,
development@hiddenvilla.org
, or visit
http://hiddenvilla.eventbrite.com
.
To learn about Sponsorship Packages for individuals and groups, please contact (650) 949-9702 or
development@hiddenvilla.org
.
---
Hidden Villa Interns in the Headlines!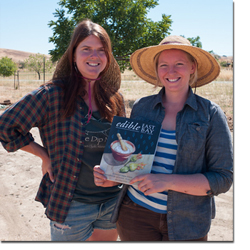 Tanya and Suzanne, holding the Edible East Bay that featured their story.
The ultimate goal of farming is not the growing of crops, but the cultivation and perfection of human beings.
-Masanobu Fukuoka
Today the median age of farmers in the U.S. is nearing 60 and rising steadily. Hidden Villa strives to equip young leaders with the tools to make a lasting, positive impact in our changing world and food system. In the past two months, six Hidden Villa intern alumni have made headlines by courageously pursuring their passion for organic agriculture and boldly starting their very own farms.
See their stories here:
Suzanne Allcroft, '13 and Tanya Kvicala, '12,
Foolish Hens Farm
, Sunol, CA
http://edibleeastbay.com/online-magazine/fall-harvest-2013/about-those-foolish-hens/
Nathan Hammer, '12.; Taylor Hutchison, '13 and Jake Mendell '13,
Footprint Farm,
Starksboro, VT
http://www.addisonindependent.com/201307young-trio-farmers-leave-footprints-starksboro
Joey Smith, '11 and Max Bryer-Bass, '12
Let's Go Farm
, Santa Rosa, CA
http://www.youngfarmers.org/introducing-lets-go-farm/
---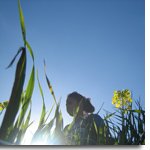 #HVeduSeries
Summer camp fun is over for now, but hands-on learning at Hidden Villa never stops! During the month of September, we are kicking off the
#HVeduSeries
; every weekday this month we will post an article, a seed of inspiration, or another learning tool to our Twitter feed with the hashtag #HVeduSeries.
Check it out
to connect, grow and learn!
Want to be a part of our
#HVeduSeries
? Mention @HiddenVilla from your Twitter handle or contact us at
socialmedia@hiddenvilla.org
to share links, resources and ideas.
---
Fiesta Pan-Fried Peppers
A CSA Crew Original Recipe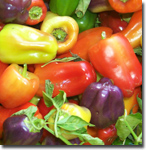 Spice up dinner this week with this one-skillet medley that can liven up a plate of ordinary beans and rice. The rich and smoky flavors from our anaheim and ancho peppers are released as they are pan fried and simmered with a variety of our summer tomatoes.
Ingredients:
5-7 medium frying peppers, coarsely chopped (seeds and all)

olive oil

salt

1 large onion, finely chopped

5 medium tomatoes, coarsely chopped

6 oz grated cheddar cheese
1. Heat a large skillet over medium high heat and add 3 T olive oil and the peppers.
2. Stir fry the peppers until slightly softened-8 minutes. Add onion and a pinch of salt to taste and continue stir frying another 8 minutes.
3. Add tomatoes, salt to taste and continue stir frying another 8 minutes until peppers are fully softened, onions are caramelized to a golden brown and the tomatoes are stewed.
4. Reduce heat to low, cover the skillet and allow to simmer for 8 more minutes.
5. Garnish with grated cheese and serve over top a bed of warm beans and rice!
For more Hidden Villa Originals,
check out our blog
!
---
---
Questions, comments or ideas for what
you'd like to see in the e.Moos?!

We'd love to hear from you!
Share your feedback with tenaya@hiddenvilla.org.

---