February '17
---
Happy Valentine's Day
from Hidden Villa!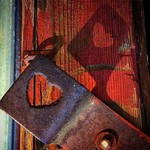 ---
---
NGSS Teacher
Training Workshop

Thursday, February 16
9:30 a.m. - 2:30 p.m.


Free
Professional
Development Course for
2nd - 5th Grade Teachers
thanks to generous underwriting
---
CSA Registration
Opens February 22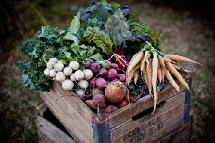 Register Here
---
Animal Husbandry




Teen Apprenticeship
Session 1: Feb 16 - March 23




Session 2: April 6 - May 11
Come train with Hidden Villa's experienced farm crew to learn sustainable and humane techniques for raising animals. Great after school program for teens!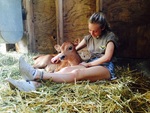 ---
Valentine's Day Bouquets



February 13 and 14
Purchase a bouquet for a loved one from Hidden Villa. Bouqets include luscious anemones, scented narcissus, seasonal greenery and much more

Contact Lanette at
flowers@hiddenvilla.org

to place your order.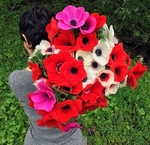 ---
Little Red Hen
Baking Class
Sunday, February 19



2:00 p.m. - 4:00 p.m.
For ages 6-8 years old
Your little one can make 100% organic, tasty treats the old-fashioned way - by gathering ingredients from the farm!

Kids gather eggs from chickens, churn butter, and grind wheat to make tasty treats.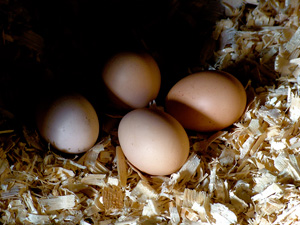 ---
Tel: (650) 949-8650
info@hiddenvilla.org
26870 Moody Road
Los Altos Hills, CA 94022

---
Questions, comments or ideas for what you'd like to see in the e.Moos?

We'd love to hear from you!
Share your feedback with
daniel
@hiddenvilla.org
.

Fall in Love


Open House
Saturday, February 25
10am- 1pm


FREE

parking
Hidden Villa has so much to offer and we want to share it with you!
Meet our farmers, register to be a shareholder in our 2017 Community Supported Agriculture Program, discover our flower sales, and purchase pork, chicken, lamb, and eggs.

Tour the oldest hostel on the West Coast and learn about overnight stays. Visit the Duveneck Family home and hear about its rich history.

Learn about our programs for kids, teens, and adults. Find out how you can volunteer, become a season pass holder, and join our community of support.

There will be nature crafts, animal visits, and a whole lot of farmtastic fun. Pre-registration is recommended.

---
We are looking for
Time & Talent
Do you want to spend the day in our Living Laboratory fostering a love for learning and life? We want to talk to you! Volunteers commit to one day weekly (Tues-Sun) and work in our programs to inspire a just and sustainable future.
Training and a wonderful community provided.
Please contact Daniel at volunteers@hiddenvilla.org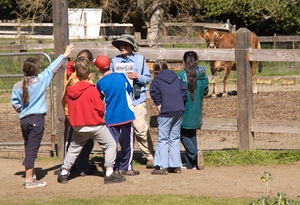 ---
& a little bit of treasure...
We have a dollar-for-dollar match challenge and need you to help us earn the $50,000 grant generously provided by
The Morgan Family Foundation.

If YOU...
---
After School Adventures
Build curiosity, adventure, compassion, and confidence exploring Hidden Villa's Living Laboratory.

This hands-on (and dirty) season of adventure uses best practices in Science Education and Social Emotional Learning but your young explorer mostly report fun!
Wednesdays: March 1-May 24 (12 classes)
Thursdays: March 2-May 25 (12 classes)
Fridays: March 3-May 26 (12 classes)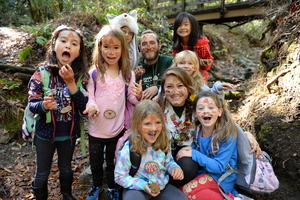 ---
Internship Opportunity

Hidden Villa's Internship Program is hiring for the
Youth Development Intern position
Watch our Internship Video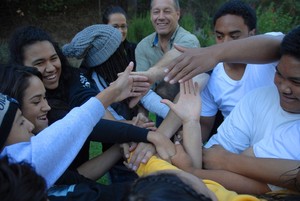 Learn more and Apply
---
Maximize Your Outdoor Experience
at Hidden Villa!

Download the Easy2Hike App on your phone to enjoy free self-guided tours at Hidden Villa!

---
---
Hidden Villa was originally the home of Frank and Josephine Duveneck and their family, who over the years made the ranch into a place for environmental discovery, social awareness, and community involvement. Today, Hidden Villa is a nonprofit educational organization that uses its organic farm, wilderness, and community to teach and provide opportunities to learn about the environment and social justice.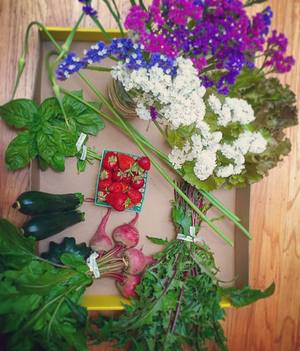 Contributors: Marc Sidel, Sofía Pablo-Hoshino, Maggie Shields, Lanette Anderson, Daniel Chmielewski.
Photo credits:
Laurie Aubuchon, Joel Bartlett, Dan Quinn, and Lucy Zhang.

Thank you to each and every one of you who help pave the way towards a more just and sustainable future!