July '13
The Sustainability Issue
_________________________
Intern Spotlight:
Name: Kristen Powell
Hometown: Charlotte, NC
Favorite HV Animal: Tilly (the very cute calf!)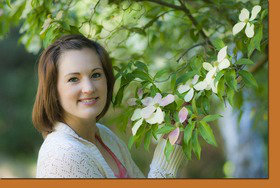 Kristen came to Hidden Villa because she wanted to work with an organization creating sustainable and lasting change in the Environment and in Society. She loves that she is able to wear many hats in Hidden Villa's Development department: "I am now able to tackle a wide variety of projects in communications, fundraising and stewardship." Adaptable leaders create a more sustainable future!
---
Upcoming Public Programs
---

Summertime Open House & Country Dance

Sunday, July 14, 9:00am - 5:00pm
FREE
All ages!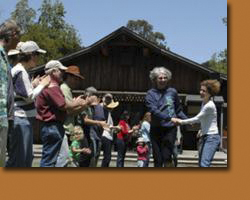 Celebrate summer at Hidden Villa with free admission from 9am to 5pm. Enjoy our organic garden, say hello to the sheep and cows and take a stroll on our lovely forest trails. At 3pm, Andy Wilson and County Line Pickers will get you up on your feet and swinging your partner at the old-timey Country Dance. All ages and two-left-feet folk welcome! This special FREE event is made possible by the generous support of the Town of Los Altos Hills.
Please pre-register as parking is limited.
Learn More or Register Here
---

Gourmet Sausage Making
for Beginners

Sunday, July 14, 3:00–5:00 pm
Adult program!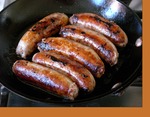 Learn to make your own sausage! Join Charcuterie chef, Quentin Levy, as he demonstrates how to make Italian Chicken sausage with fennel, anise, and spicy pepper flakes. Next will be a classic, cured Sopressa salami, featuring pasture raised organic pork, tellicherry peppercorns, and Utah pink mineral salt. Then, share delectable sausage specialties from around the world paired with wine. Class size limited!

Learn More

---

Stargazing Party with the
San Mateo County Astronomical Society

Sunday, Aug. 4, 8:00–11:00 pm
Family Event!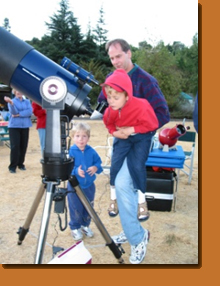 Enjoy a summer night under the stars with the San Mateo County Astronomical Society. Join us for an entertaining astronomy presentation by the amazing AstroWizard, Dave! Then head outside to view the sky through massive telescopes. Observe constellations, star clusters, galaxies and more. Bring a flashlight and blanket or lawn chair and enjoy our off-the-grid, country night sky.

Learn More

See our calendar of events for more fun, hands-on programs!
---
Inspiring a just and sustainable future, through our programs, land and legacy.
---

---
Check out the latest edition of our quarterly print
newsletter, the Moos and Views. Our
summer issue
features 10 easy things you can do to create a more sustainable lifestyle, a nutritous compost recipe and much more!
---
Join us for the 17th Annual Josephine and Frank Duveneck Humanitarian Awards Dinner
A Place at the Table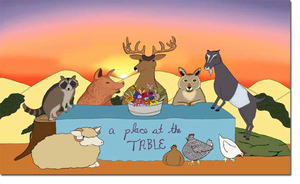 Saturday, September 21, 2013
Hidden Villa
Los Altos Hills. CA
Join us for an evening of thought-provoking fun, connection and inspiration as we gather with friends old and new to celebrate the lasting impact brought forth by vision, partnership and action. Enjoy a delicious farm-to-table dinner as we honor three humanitarians: Audrey Rust, Sibella Kraus and the Hancock family, whose work to reshape our local physical and social landscapes brings forth sustainable change in our families, communities and in the world. This evening is Hidden Villa's core fundraising event and the proceeds will underwrite our programs, partnerships, and scholarship opportunities for the year.
Duveneck Dinner Tickets $250
Early Bird Tickets (Until July 31st) $150
Volunteer Tickets $150
To reserve your seat at the table, connect with us at
development@hiddenvilla.org
, (650) 949-9702 or visit
http://hiddenvilla.eventbrite.com
.
To learn about unique Sponsorship Packages for individuals and teams, please contact Suzanne at (650) 949-9702 or
suzanne@hiddenvilla.org
.
---

Vote for Hidden Villa in Red Tricycle's
Totally Awesome Awards




The Red Tricycle has named Hidden Villa as a San Francisco finalist in the category of Most Awesome Family Hiking Trails! If you love coming out to explore our farm and hike our fun and friendly trails, help us be even more "Totally Awesome" by voting for us from July 1st to August 15th! Spread the word among your friends, colleagues and community by clicking here!


---
A Hidden Villa CSA Crew Original Recipe:
Pasta with Roasted Turnips and

Sage Brown Butter

The 2013 Hidden Villa CSA season has had a delicious first month! Our turnips are growing plump in the fields and the spicy yet sweet aroma of spring onions is wafting through the air; If you are looking for a fresh way to savor these ripe local gems, look no further!
1 bunch of turnips coarsely chopped
Olive oil
Salt
3 T butter
½ cup finely minced spring onion greens
1 bunch of fresh sage leaves minced
1 lb linguine pasta
4 oz asiago cheese grated


Preheat oven to 400. Prepare water for the pasta. Prepare turnips and toss them in a bowl with enough olive oil to lightly coat them. Lightly salt them. Spread on an oven tray and roast 15-20 minutes until tender and golden browned. Add pasta to the water. In a medium saucepan melt the butter over medium heat. Add the onion greens and stir into the butter while adding ½ t salt. Heat the onions up for only 1-2 minutes until they begin turning lightly brown. Add the sage to the butter mixture and heat up for only 30 seconds to a minute to begin crisping the leaves. Remove from heat. Drain pasta. Remove turnips from the oven and scrape from the tray. Mix the turnips with the butter sauce and spread over the pasta. Top with grated cheese.
Enjoy!
For more CSA recipes, sustainable ideas and fun photos,
visit the Hidden Villa blog!
---
Hidden Villa was originally the home of Frank and Josephine Duveneck and their family, who over the years made the ranch into a place for environmental discovery, social awareness, and community involvement. Today, Hidden Villa is a nonprofit educational organization that uses its organic farm, wilderness, and community to teach and provide opportunities to learn about the environment and social justice.
---
---
Questions, comments or ideas for what
you'd like to see in the e.Moos?!

We'd love to hear from you!
Contact tenaya@hiddenvilla.org.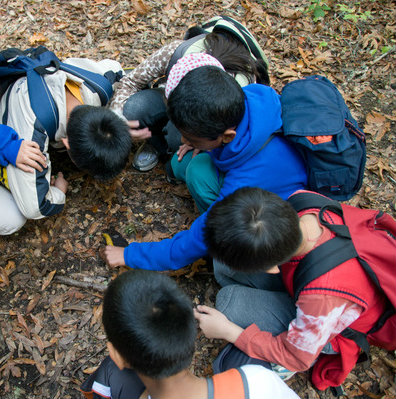 Connect with Hidden Villa!
Kristen Powell, the CSA team, Maggie Shields, Tenaya Schnare.


Photo credits:
Laurie Aubuchon, Lucy Zhang, Nikki Bryant, Dan Quinn.


Editors:
Susan Love, Marc Sidel, Suzanne Allcroft, Karen Chmielewski, Tenaya Schnare.