August '16
---
Due to Summer Camp, we are closed to
public access
until August 23.
However, we will be open on August 6 & 7.
---
---
Stargazing Party
Saturday, August 6
8:00pm - 10:00pm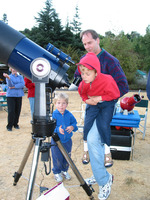 Enjoy a summer night under the stars with the San Mateo County Astronomical Society and an educational presentation by Dave, The AstroWizard! Head outside to observe constellations, star clusters, galaxies and more. Bring a flashlight and blanket or lawn chair and enjoy our off-the-grid, country night sky.
REGISTER HERE
---
Naturalist Academy


Youth entering 9-12 grade

Session: August 8-12

Monday - Thursday: 9am - 4pm, Friday: 9am - 12pm

Explore Hidden Villa's diverse landscapes from a scientific perspective. Delve into the field of ecology through hands-on activities and experiments. Hike the wilderness trails, create a field journal, and discover the interconnected community of all living things.
---
Family Overnight
Saturday, August 27 to Sunday, August 28


Have you ever wondered what it would be like to relax and fall asleep under the stars here at the farm? Join us for an overnight family camp-out! Pitch your tent and then enjoy a naturalist guided hike, catered barbecue dinner, and campfire program with songs and stories. Wake up to bird songs and continental breakfast.

REGISTER HERE

---
Teen Animal Husbandry Apprenticeship

September 8 - October 13
Thursdays, 4:00pm - 6:00pm
6 Weeks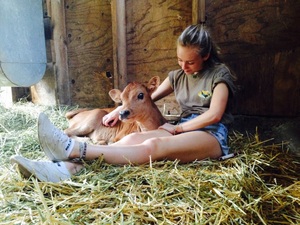 You are invited to train with Hidden Villa's experienced farm crew to learn sustainable and humane techniques for raising chickens, pigs, goats, sheep, and jersey cows. After a comprehensive introduction to each of our production animals, apprentices will team up to master the care of their favorite animals.
REGISTER HERE
---
See our

calendar of events

for more fun, hands-on programs!
---
Click here to share this message with a friend!
---
Connect With Us!
Tel: (650) 949-8650
info@hiddenvilla.org
26870 Moody Road
Los Altos Hills, CA 94022

Exploring the Farm and Wilderness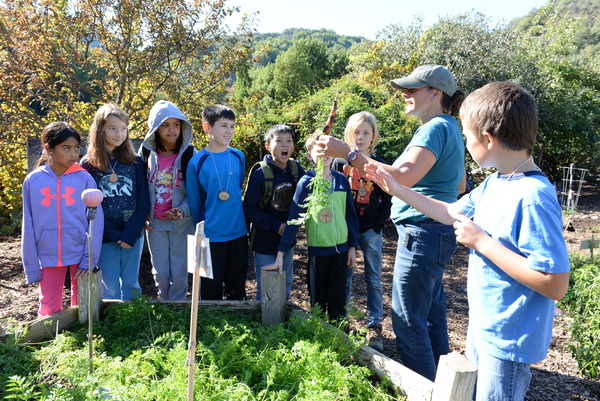 Awaken your senses with hands-on exploration of our living laboratory and working farm with
Hidden Villa's Environmental Education Programs
. Students build their confidence and develop new insights as they inspect an animal track on the trail, meet a banana slug along the creek, examine critters in the compost pile, or pet a farm animal.


If you're a teacher, plan your field trip with us and if you're a parent encourage your child's teacher to register today!
Fall Registration for Teachers
August 23, 3:00pm to August 24 3:00pm - Programs with Overnights
August 25, 3:00pm - All Fall/Winter Programs including those with Scholarships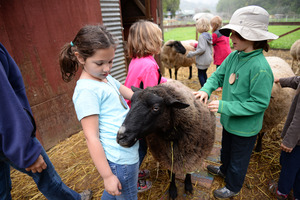 Interested in volunteering as a weekday Farm Guide?
Join us on Saturday, September 10th for our extensive training as one that inspires the curiosities of our young program participants.

Contact us with questions or to register at hveepvolunteers@hiddenvilla.org or (650) 949-8643.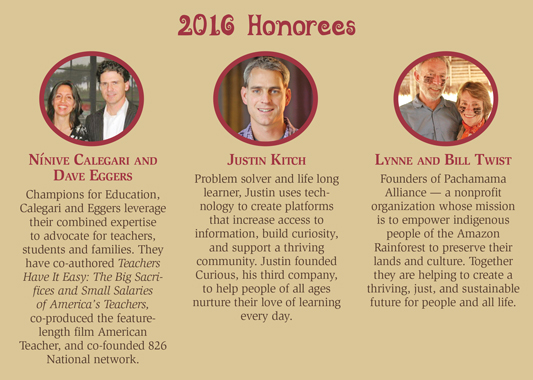 Every year at the Duveneck Dinner we honor people in our community that inspire us. They are individuals finding ways to collaborate with others to create deep, impactful change.


---
Business Hours
Beginning on
August 23rd
, Hidden Villa will be returning to our regular operating schedule; open to the public Tuesdays through Sundays,
9:00 am
until dusk. Thanks for your patience during the summer schedule as Hidden Villa provided summer camp experiences to over 1350 youth.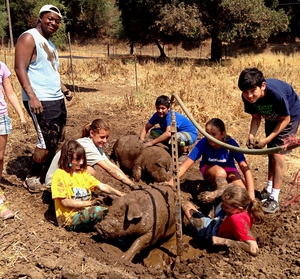 ---
---
Questions, comments or ideas for what
you'd like to see in the e.Moos?

We'd love to hear from you!
Share your feedback with sofia@hiddenvilla.org.
---
Hidden Villa was originally the home of Frank and Josephine Duveneck and their family, who over the years made the ranch into a place for environmental discovery, social awareness, and community involvement. Today, Hidden Villa is a nonprofit educational organization that uses its organic farm, wilderness, and community to teach and provide opportunities to learn about the environment and social justice.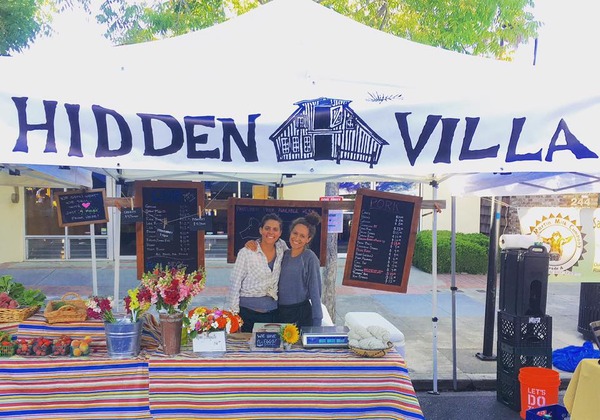 Contributors: Daniel Chmielewski, Sofia Pablo-Hoshino, Maggie Shields, and Marc Sidel.
Photo credits:
Laurie Aubuchon, Joel Bartlett, Dan Quinn, and Lucy Zhang.

Thank you to each and every one of you who help pave the way towards a more just and sustainable future!