---
Don't Miss Early-Bird Tickets for the
2014 Duveneck Dinner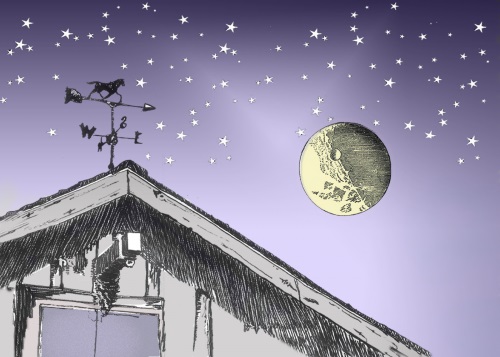 We invite you to join us for Hidden Villa's premiere fundraising event, the 18th Annual Duveneck Humanitarian Awards Dinner:
Illuminating Connections, Inspiring Our World
on Saturday, September 20th, 2014. We're honored to celebrate humanitarians in our community: Abby Ginzberg, Matt Flannery, and Leila Madrone. All proceeds from the dinner directly support underwriting, making resources at Hidden Villa available to over 55,000 people each year.
Buy Early-Bird Tickets Now
Early-bird tickets are on sale now until
July 31st.
Don't miss tickets at the reduced
$150 price
.
What's up in Kinder Camp?

Kinder Camp is Hidden Villa's newest offering and engages the youngest generation of earth stewards in hands-on fun with the farm and the natural world.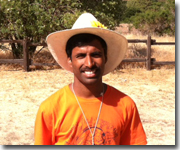 Seth is the perfect fit for guiding leaders of tomorrow as the Program Head for Kinder Camp. He brings 17 years of Hidden Villa summer camp experience as both a camper and counselor and knows how to boogie on down to a good camp song. Seth is also training new camp counselors and shaping the program to hold true to Hidden Villa Summer Camp values: environment, family, diversity, farm & food, and identity. "We believe that sharing these values will help encourage the cultivation of empathy. I'm excited to build the foundation for Kinder Camp and watch the kids come back year after year."

---
Duveneck Forum Film Series
Film Screening: The Singing Revolution

Join us for our FREE film series, featuring documentaries that spotlight local and international change-makers.

The Singing Revolution offers an account of how Estonians used cultural songs and tradition as political tools to free themselves from decades of occupation.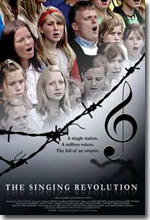 Sunday, July 13th at 5pm.
Register now for FREE Admission.
Community conversation to follow
Bring your own picnic
Watch the Trailer

Check out the
Facebook event
for updates!
---
Meet Keili. She's What we Call a Summer Camp "Lifer"
Keili first came to Hidden Villa summer camp at the age of 8. She is now 22 and the Program Head for Residential Summer Camp. That kind of dedication has earned her the honored "lifer" title here at Hidden Villa.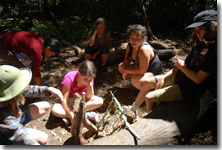 "HV Summer Camp always felt like home to me, and I loved that the counselors created a safe space for us to be ourselves. That is what inspired me to be a counselor and now the Program Head for Residential Camp. It makes me happy to know that my family is creating our own legacy here: I first came here on scholarship and now my parents donate to the scholarship fund to share this place. Plus, my two younger siblings are in Kinder Camp and Day Camp this summer."

We're happy to have such a great leader on our summer camp staff team!

---
Summer Hours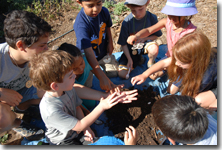 Summer camp is in session, so we're closed to visitors much of the summer until August 19.
Visit us the following dates and check out the calendar of events for
open weekend fun:
July 12th & 13th
July 19th & 20th
August 2nd & 3rd

---
---
Questions, comments or ideas for what
you'd like to see in the e.Moos?!

We'd love to hear from you!
Share your feedback with sofia@hiddenvilla.org.

---

Hidden Villa was originally the home of Frank and Josephine Duveneck and their family, who over the years made the ranch into a place for environmental discovery, social awareness, and community involvement. Today, Hidden Villa is a nonprofit educational organization that uses its organic farm, wilderness, and community to teach and provide opportunities to learn about the environment and social justice.