December '13
The Holiday Issue
________________________
Intern Spotlight:



Sofia Pablo-Hoshino
Hometown: San Francisco, CA


As the Development Intern, Sofia joined Hidden Villa to gain experience in nonprofit management and pursue her interests in organic farming and gardening. From behind the scenes projects to hands-on Youth Development programs to sustainable farming, Sofia has gained a real understanding of what it takes to build a successful nonprofit.

Sofia's favorite native plant is the California Fuchsia!
---
Upcoming Public Programs
---
Little Red Hen Holiday Baking Class
Saturday, December 7th
1:00 pm- 3:00 pm
Kids ages 6-9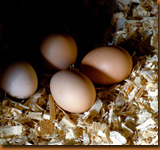 Who will grind the wheat? Who will churn the butter? Who will gather the eggs? Who will make yummy holiday cookies? How about YOU!? Come make 100% organic holiday treats the old-fashioned way by gathering the ingredients from the farm yourself. Have fun baking with our teachers (and some new friends) while your grownup goes for a hike on our trails, relaxes in the garden, or gets some holiday elf work done!
$25.00 per person
Register Here
---
Holiday Preserves Class
Sunday, December 8th
1:00 pm– 4:30 pm
Adult Class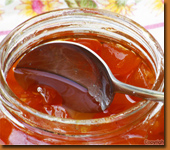 Join Ladysmith Jams teacher Anna Cameron to get hands-on experience canning organic fruits using unique low-sugar recipes. Just in time for the upcoming holidays, have fun with a small group in our old-fashioned kitchen, then bring home some pretty jars of Kiwi Lime Marmalade and a fantastic Red Onion Relish... perfect for your homemade gift-giving! Class includes basic materials. Beginners are encouraged to come learn to preserve safely and easily!
$40.00 per person

Sign Up Here
---
Family Winter Craft Day

Saturday, December 14th
1:00 pm- 3:00 pm
For families, activities for children ages 4 & Up




Come spend a cozy afternoon at the Hidden Villa Duveneck House celebrating winter with your kids by making crafts inspired by nature and the change of the seasons. Enjoy making creative and environmentally friendly projects that are great for Holiday decorations, winter festivity and unique homemade gifts, all while enjoying a warm fire and holiday treats.
$8.00 per person

Sign Up Here
---
See our

calendar of events

for more fun, hands-on programs!
---
Click here to share this message with a friend!
---


Check out
Hidden Villa's Online Auction
to browse unique,
local items and experiences that will be sure to inspire and delight everyone on your list!
All auction proceeds provide core support for Hidden Villa's educational programs, partnerships and scholarship opportunities.
---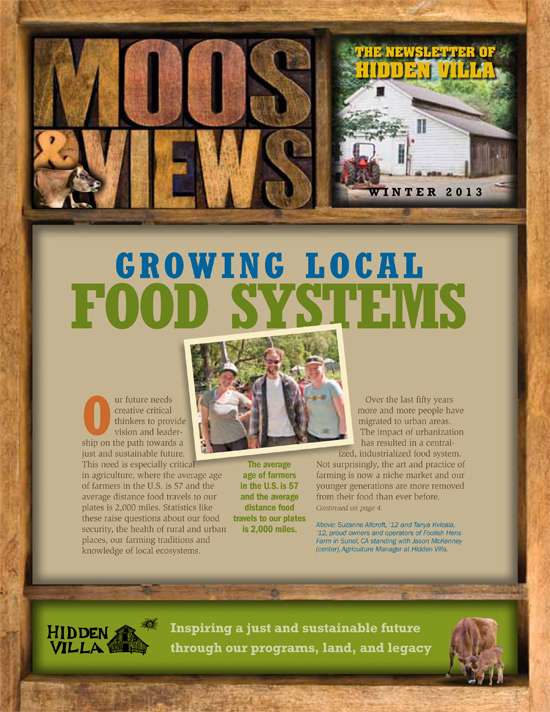 Check out the latest edition of Hidden Villa's
Moos & Views
to discover innovative ripples of Hidden Villa's Internship Program and a new home sustainability series for adults and much more!
---
Your Ideas, Your Voice
The Midpeninsula Regional Open Space District (MROSD) manages some of the most important ecological assets on the peninsula. In an effort to engage mid-peninsula stakeholders in their comprehensive vision planning process, the MROSD is inviting people to express their views at a number of public meetings or on their website. By engaging in this dialogue, you will have a chance to weigh in on MROSD's Priority Action Goals including protecting local farms/ranches and providing environmental education as well as more specific projects that involve Hidden Villa, Rancho San Antonio, Windy Hill and many other wonderful spaces. Visit the site to let your voice be heard!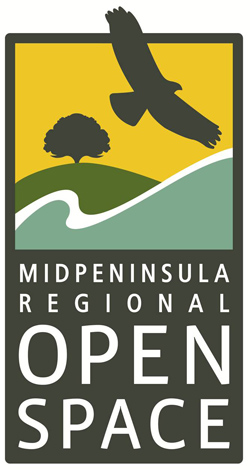 ---
A CSA Crew Original:
Winter Squash Soup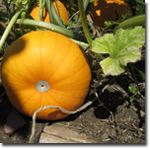 Ingredients:
1 Winter Squash
1 Onion
4 Cloves garlic
1 Cup milk
2 Tbs. Olive oil
Salt to taste


1. Preheat oven to 400ºF.
2. Cut the squash in half and scoop out the seeds. Place it face down on a cooking sheet and toss it in the oven, cooking until soft and tender.
3. In the meantime, dice the onion and garlic and sauté them in a medium size pot with the olive oil until tender.
4. Scoop out the soft squash from the skin (be careful it will be hot!) and add it to the pot.
5. Pour in the milk and blend with and immersion blender. Add as much water as you need to make it a thick soup consistency. Add salt to taste and enjoy with a piece of crispy toast!

*Also try adding a little ground ginger for added flavor!
---
---
Questions, comments or ideas for what
you'd like to see in the e.Moos?!

We'd love to hear from you!
Share your feedback with tenaya@hiddenvilla.org.

---
Hidden Villa was originally the home of Frank and Josephine Duveneck and their family, who over the years made the ranch into a place for environmental discovery, social awareness, and community involvement. Today, Hidden Villa is a nonprofit educational organization that uses its organic farm, wilderness, and community to teach and provide opportunities to learn about the environment and social justice.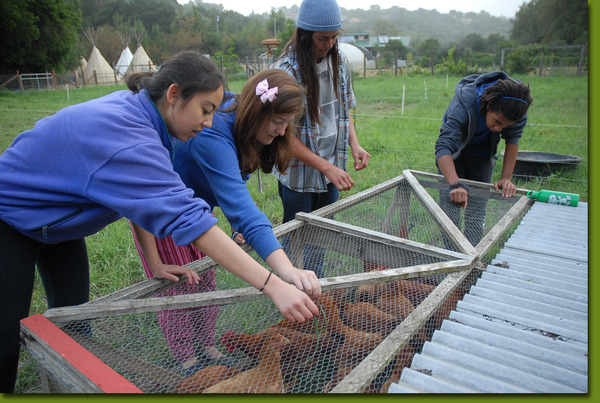 Connect with Hidden Villa
Kristen Powell, Sofia Pablo-Hoshino, Maggie Shields, Susan Love & The CSA Crew

Photo credits:
Laurie Aubuchon, Lucy Zhang, Joel Bartlett, Dan Quinn.

Editor:
Tenaya Schnare