March 2015
---

---
We're Hiring Interns!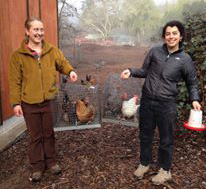 Hidden Villa's year-long residential internships provide folks with work experience, enrichment classes, and projects that build marketable skills for future farmers, educators and community leaders.

Openings are in Environmental Education, Public Programs, Agriculture, & Youth Development.
Job descriptions here
Know a young person looking for a summer volunteer position?
Summer internships here
---
Extra, Extra!
We all have a story to tell, and writing that story solidifies meaning and let's us share our experience with others.
Join us for Hidden Villa's family fun Writing Contest!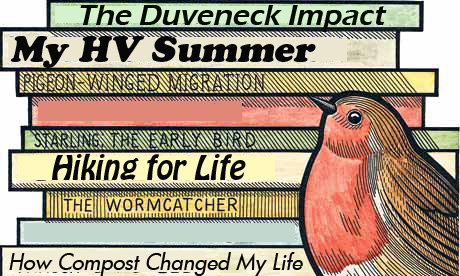 The Writing Prompt: Tell us about a moment at Hidden Villa that inspired you to make different choices in your life. 1 page maximum, single spaced.

Photo: Send a photo along.

Deadline:
Friday, April 10th. Winner announced in May
.
Prizes

:
1.
Winner will have their piece published in the Los Altos Town Crier.

2. Top three finalists will win a VIP Hidden Villa experience.
Register here
---
Upcoming Programs
---
Tour Guiado de la Granja en Español - Farm Tour in Spanish
Sunday, March 8th
1pm - 2:30pm

Descubre los animales de la granja y las plantas del jardín, usando los sentidos en un tour guiado de Hidden Villa donde se puede tocar y probar de todo. Niños menos de 2 años entran gratis.

Discover farm animals and garden plants using all your senses in a guided tour of Hidden Villa, where you can touch and try everything. Under 2 years old, free of charge.
Register here
Guided Night Hike
March 27th
7:00 pm - 8:30 pm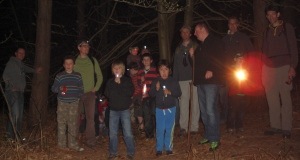 Experience our back country trails with a naturalist guide, as light fades and the stars come out. There's nothing like the intimate feeling of darkness to bring you and your family closer than ever to your connection to the natural world! Recommended for ages 6 and up.
Register here
---
Spring Eggs
Cascarones and Cooking
Saturday, March 28th
10:00am - 12:30pm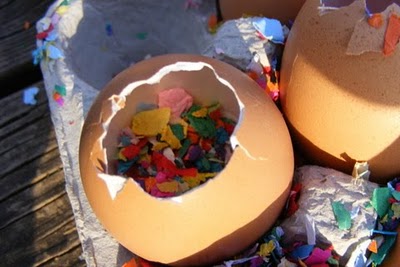 Join us to make cascarones (confetti eggs) with a natural twist. Visit our hens and gather fresh ingredients from our organic garden to make Omelets a la Mexicana! Complete the day by weaving your own basket with recycled materials.
Register here
---
Future Farmers
Saturday, March 28th
2:30pm - 4:30pm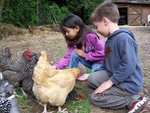 Do your kids love animals? They can now shadow our interns and see first hand how we care for our wonderful cows, sheep, goats, chickens and pigs. Join us!
Register here
---
Wishlist

Thank you to the folks who donated wishlist items in January. We are still in search of these items:
1 refrigerator

3 washing machines

3 dryers

Lamps

Comfortable office chairs.
If you are interested in donating one of these items, call us at (650) 949-9702. Thank you!
---
See our
calendar of events

for more fun, hands-on programs!
---
Click here to share this message with a friend!

---
Celebrating Women's History Month
Join us March 14th for an inspiring conversation with Pierre Ferrari, CEO of Heifer International. He'll speak about the way he has seen women serve as agents of change around the world, helping their families become more self reliant. Heifer International has spent over 70 years helping people worldwide gain the skills they need to improve their lives.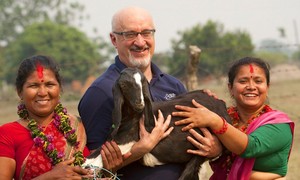 Saturday, March 14th
4pm-6pm
Hidden Villa Dana Center
Appetizers and refreshments served

The Duveneck Forum series addresses an issue of justice, elicits conversation, and identifies ways for people to make a positive impact.
---
How Can We Make Impact?
Join us for an in depth conversation about A Path Appears: Transforming Lives, Creating Opportunities. The book gives us a lens into the ways we can make a difference locally and globally. Students at Los Altos High School are spotlighted in the book and documentary, so come for conversation about how all of us can have impact in our changing world.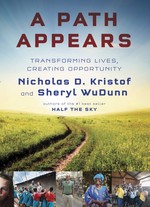 Don't have time to read the book? Check out the documentary

and join us anyway. The discussion will be powerful.



Saturday, March 21st
11:00 am - 12:30 pm
Historic Duveneck House




Buy your copy at Kepler's Books and get a 15% discount.
---
Seasonal CSA Shareboxes Now Available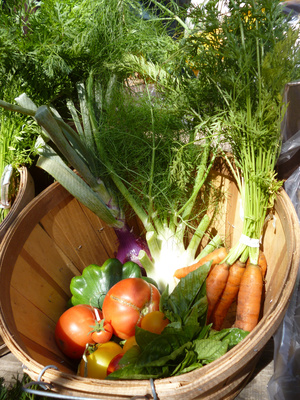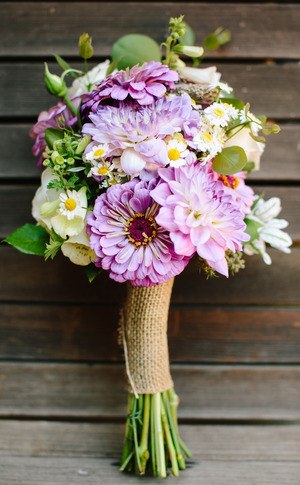 Our Community Supported Agriculture (CSA) Program is now open, which means you can sign up for seasonal, organic produce and flowers from us. CSA members choose to pick up their single or double share weekly at Hidden Villa or one of our drop off locations in Los Altos or Palo Alto.

---
Next Generation Science Standards
We're exploring ways to support teachers as they respond to the changes and challenges of implementing Next Generation Science Standards. The new standards focus on hands-on learning, something that Hidden Villa's Environmental Education Program (HVEEP) has been practicing for 45 years. This as a great opportunity for us to continue to adjust to meet the needs of our community.
Check out our interactive science videos that align to
Next Generation Science Standards.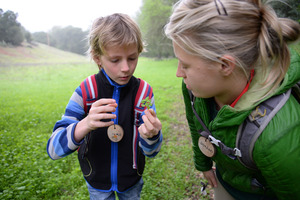 Do you have a suggestion for how Hidden Villa can support educators during this transition? We'd love to hear your ideas! Email us at sofia@hiddenvilla.org.
---
Upcoming Teen Apprenticeships
Congratulations to the participants of Hidden Villa's Animal Husbandry Apprenticeship! ​In only 8 weeks, our teen farm crew has gained mastery of the daily care of our diverse production animals. Stay tuned to hear how our apprentices will apply their new knowledge outside of Hidden Villa.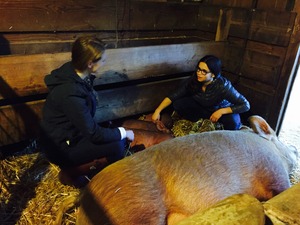 Upcoming Teen Apprenticeship Opportunities
Animal Husbandry: March 19 - May 7
Summer Agriculture: June 15 - August 7

For more information or scholarship opportunities,

please contact apprentice@hiddenvilla.org

.
---
---
Questions, comments or ideas for what
you'd like to see in the e.Moos?

We'd love to hear from you!
Share your feedback with sofia@hiddenvilla.org.
---
Hidden Villa was originally the home of Frank and Josephine Duveneck and their family, who over the years made the ranch into a place for environmental discovery, social awareness, and community involvement. Today, Hidden Villa is a nonprofit educational organization that uses its organic farm, wilderness, and community to teach and provide opportunities to learn about
the environment and social justice.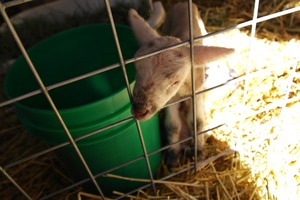 Contributors:
Suzanne Allcroft, Sofia Pablo-Hoshino, Maggie Shields, Stephanie Sieveke, Lori Silverman.
Photo credits:
Laurie Aubuchon, Joel Bartlett, Leila Daniel, Dan Quinn, and Lucy Zhang.

Illustration credits:
Edited version of Clifford Harper

Thank you to each and every one of you who help pave the way towards a more just and sustainable future!