May '14
The Farmers' Market Issue
---
Upcoming Public Programs
---
The Story of Chocolate

Saturday, May 10th
1:00pm - 3:00pm
For Ages 7-11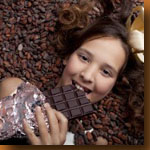 Author Birgitte Rasine brings a pure chocolate experience to the farm - perfect for your choco-loving child! We'll explore the history of cacao, beginning in ancient Mesoamerica 3500 years ago, to today's global ocean of chocolate. We'll learn how to read ingredient labels and tell the difference between natural organic chocolate and commercial chocolate, then enjoy a cacao treasure hunt for satchels of real cacao seeds. Then, we'll finish up with with an all organic chocolate fondue to dip a variety of yummy fruit to take home. What a treat! This is a kid's-only class... enjoy a hike or relax in our garden while your child is in chocolate heaven.
Register Here
---
See our

calendar of events

for more fun, hands-on programs!
---
Intern Spotlight



Brecklyn Walters
Hometown: Moodus, CT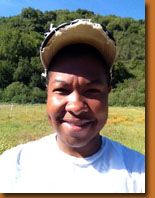 Brecklyn, this year's journeyman, is excited for all that a second year internship with the CSA at Hidden Villa entails. Goals have shifted for Brecklyn, where once they were focused on wanting to grow food and now they are more grounded in learning the scientiifc and biological basis of farming. One of the most beneficial experiences has been visiting farms of past interns like

Foolish Hens Farm

or

Let's Go Farm
and seeing what possibilities exist for young farmers. This year, you might run into Brecklyn at the Los Altos Farmers' Market, giving tips about cooking, learning what it takes to run the business side of farming, chatting with folks about Hidden Villa's water-wise growing techniques, or inviting you out to come visit the farm!
Brecklyn's favorite:
Lemon Verbena Ice Cream!
---
Click here to share this message with a friend!
---
---
Connect with Us!

---
We're kicking off a summertime film series to get our wheels turning. How do we, in our daily lives, help create a more just and sustainable future?

This is an opportunity for you to come out to the Villa, bring your friends and family, and enjoy thought-provoking movies and enriching dialogue with filmmakers, supporters, and neighbors.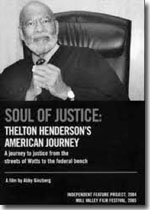 Our first film of the series will be Soul of Justice, by filmmaker Abby Ginzberg. This is especially exciting as Abby will be one of our Duveneck Dinner 2014 Humanitarian Honorees. Duveneck Dinner tickets will be available for purchase at each of the screenings. We look forward to seeing you there!
Sunday, June 29th - Soul of Justice

Sunday, July 13th - The Singing Revolution

Sunday, August 24th - Cesar's Last Fast
The Duveneck Forum series focuses on
an issue of justice, elicits conversation, and
identifies ways for people to make a positive impact.
---
Save the Date
Duveneck Dinner
September 20, 2014
Early-bird tickets for will be on sale from June 1st - July 31st at a discounted rate of $150. Contact Hidden Villa's Development Department to make a purchase at
650.949.9702 or development@hiddenvilla.org
.
---
Los Altos Farmers' Market
Now Open

The Los Altos Farmers' Market is where you can get our organic, sustainable meat, eggs, produce and flowers. This is a chance for you to support Hidden Villa farmers and get fresh, healthy food for you and your family. Swing by our booth to meet our Journeyman intern, Brecklyn, and 2nd year Animal Husbandry intern, Elena, who love to chat
about the food they helped raise and grow!
Sign-up for a CSA Share
Speaking of food and farm, the Hidden Villa Community Supported Agriculture program is near capacity for both produce boxes and flower shares. There are a few spots left, so don't wait any longer to receive weekly goodies of Hidden Villa's best. To secure your share in the 2014 CSA, please register today!

---
Animal Feed Match is a Success
Our hands-on learning experiences with farm animals is part of the engagement and fun that we are proud to provide for you and your family! This spring a generous foundation offered a $10,000 match to other donations, supporting animal feed for our humanely-raised sheep, cows, chickens, pigs and goats. You helped us to leverage this matching opportunity and invest in a program that is integral to helping youth learn about their connection to food, nature and each other. Thank you for helping us find ways to be the water stewards we want to be.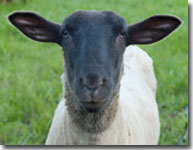 Come visit us to hang-out
with the baby piglets and
baby goats!




---
---
Questions, comments or ideas for what
you'd like to see in the e.Moos?!

We'd love to hear from you!
Share your feedback with sofia@hiddenvilla.org.

---

Hidden Villa was originally the home of Frank and Josephine Duveneck and their family, who over the years made the ranch into a place for environmental discovery, social awareness, and community involvement. Today, Hidden Villa is a nonprofit educational organization that uses its organic farm, wilderness, and community to teach and provide opportunities to learn about the environment and social justice.