September '16
---
Whole Foods Market 5% Day - Wednesday, September 14
Pick up groceries at Whole Foods Market Los Altos and Palo Alto stores on Wednesday, September 14 and support Hidden Villa with your purchase.

Hidden Villa will be the 5% Day recipient, which means 5% of stores' net sales that day will go to Hidden Villa. The more you shop, the more Hidden Villa receives! Thanks so much for your support.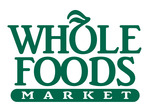 ---
Summer Camp 2016

Summer Camp was a huge success this year. We served 1269 campers and had a great summer.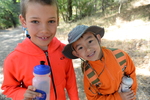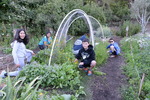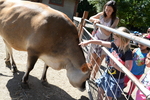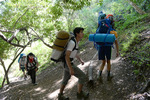 ---
---
Morning Farm Tour
Sunday, September 4
9:30am - 11:00am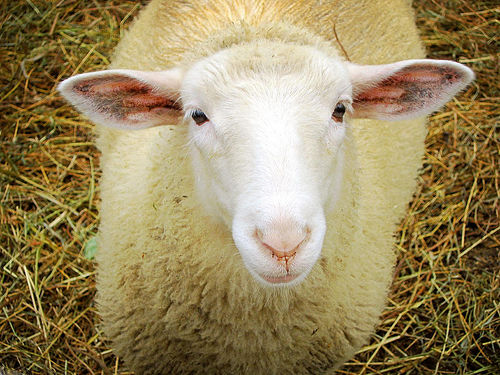 Taste a root, come face to snout with a pig, and discover the connections between sweaters and sheep on a guided tour of Hidden Villas farm and educational garden. Under 2 years old, free of charge.
---
Maure to Meadow to Mmm
Sunday, September 18
1:00pm - 3:30pm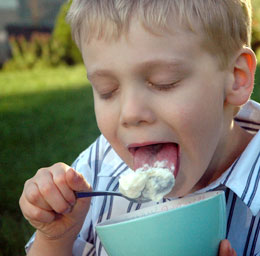 Join your son or daughter in making homemade organic vanilla ice cream flavored with fresh fruits and herbs you pick from our beautiful garden. Meet our lovely dairy cow up close and learn how she converts the work of worms into the main ingredient for our favorite treat!
REGISTER HERE
---
Afternoon Farm Tour
Sunday, September 25
1:00pm - 2:30pm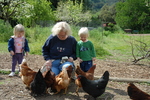 Taste a root, come face to snout with a pig, and discover the connections between sweaters and sheep on a guided tour of Hidden Villas farm and educational garden. Under 2 years old, free of charge.
---
Wishlist
We are in search of a washing machine, gas dryer, couches and lamps for our intern house. If you are interested in donating one of these items please contact Sofia at (650) 949-6327 or Sofia@hiddenvilla.org.
---
Click here to share this message with a friend!
---
Connect With Us!
Tel: (650) 949-8650
info@hiddenvilla.org
26870 Moody Road
Los Altos Hills, CA 94022

Last Chance to Buy Your Duveneck Dinner Tickets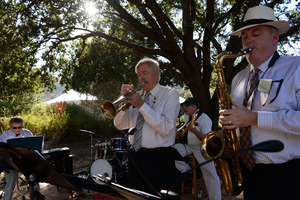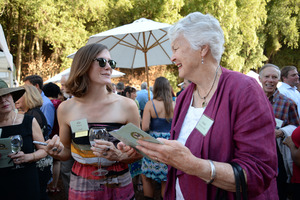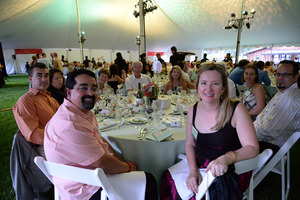 New After School Adventures!
Hidden Villa is launching a brand new After School Adventures program designed for Kindergarten through 6th grade students! You've requested these types of programs for years and we're thrilled to provide the opportunity for your children to explore Hidden Villa's farm and wilderness once a week for an entire semester. To find out more and share information with friends, check out our After School Adventures flyer.
Preschoolers on the Farm

Bury your hands in sheep wool, throw corn to the chickens, and more! There's lots to discover on the farm; we ask your child the questions and they discover the answers in this fun weekly class just for the preschool set. This is a 3-Part Series offered in September, October, and November.

After School Adventures (K - 6th grade)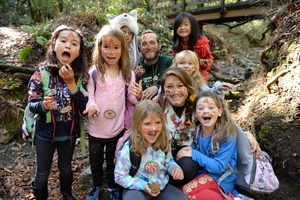 Escape to Hidden Villa to explore the forest and connect with our farm and animals. This inquiry-based learning feels like play while reinforcing the Next Generation Science Standards being used in school. Space is limited.
Wednesdays: September 21 - December 7th (11 weeks)
Thursdays: September 22 - December 8th (11 weeks)
Fridays: September 23 - December 9th (11 weeks)


Teen Animal Husbandry Apprenticeships
(8th - 12 grade)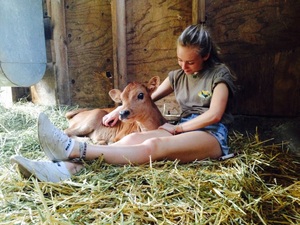 Do you want to learn how to raise chickens, pigs, goats, sheep, and jersey cows? This unique program teaches sustainable and humane animal husbandry techniques. We'll be meeting on Thursdays evenings.

Session 1: September 8 – October 13 (6 weeks)
Session 2: October 27 – December 8 (6 weeks)
Become a Farm Guide
Join our community of volunteers and staff who guide students and visitors around the farm and wilderness. We are having a New Volunteer Orientation on Saturday, September 10th from 10am - 3pm. Learn more about Hidden Villa and our mission, then decide if you want to join us after the orientation.
No experience is necessary and full training is provided.
If you are unable to come to the Orientation, there are still opportunities to volunteer! Please reach out to volunteers@hiddenvilla.org to learn more.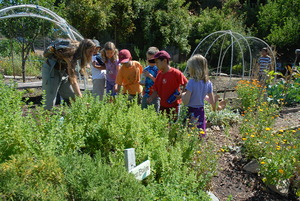 ---
---
Questions, comments or ideas for what
you'd like to see in the e.Moos?

We'd love to hear from you!
Share your feedback with sofia@hiddenvilla.org.
---
Hidden Villa was originally the home of Frank and Josephine Duveneck and their family, who over the years made the ranch into a place for environmental discovery, social awareness, and community involvement. Today, Hidden Villa is a nonprofit educational organization that uses its organic farm, wilderness, and community to teach and provide opportunities to learn about the environment and social justice.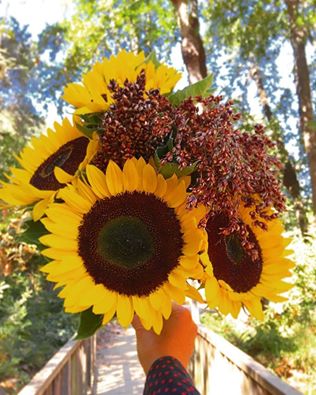 Contributors: Daniel Chmielewski, Maranda Duval, Sofia Pablo-Hoshino, Maggie Shields, and Marc Sidel.
Photo credits:
Laurie Aubuchon, Joel Bartlett, Dan Quinn, and Lucy Zhang.

Thank you to each and every one of you who help pave the way towards a more just and sustainable future!