June '15

Summer Camp Spotlight
---



---
Summer Hours at Hidden Villa
We will close our gates to the public from
June 12th until

August 17th
.
Visit during OPEN weekends:
June
13 & 14, 27 & 28
July 11 & 12, 18 & 19
August 1 & 2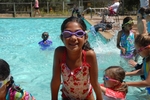 ---
Upcoming Programs
---
Teen Agricultural Apprenticeship

June 17 - August 7
Wednesday - Friday
9:00am - 3:00pm

Join Hidden Villa's Teen Farm Crew (ages 13-19) to experience each stage of vegetable, fruit, and flower production. Spend mornings getting your hands dirty with techniques of soil augmentation, irrigation, and planting. Each afternoon, you will connect your field training with scientific and social contexts. Upon completion, you will be eligible to receive credit for up to 64 hours of volunteer service.

Scholarship opportunities available.

For more information and to register, contact Lori Silverman at apprentice@hiddenvilla.org.
---
Intern Spotlight
Kendra Moss
Hometown: San Jose, CA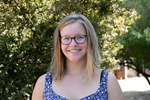 Kendra has been at Hidden Villa for 9 months as our Public Programs intern. You may have seen her around leading the Toddlers on the Farm tours or coordinating weekend events. She'll be the Garden Coordinator during Summer Camp, interacting with all our campers in the garden and supporting camp counselors create engaging garden activities. She's excited to work with the diverse camp staff and use some of her planning, group management, and garden skills gained during her internship.

Kendra's Favorite: Baby sheep
Volunteer Spotlight
Rory Kaplan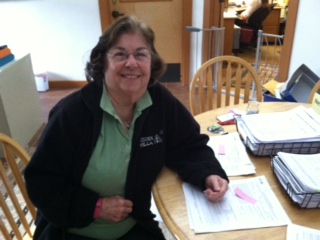 Rory is a long-time Hidden Villa volunteer. She volunteers at Hidden Villa because she says it just feels like peace. "You feel like you're doing something for the earth and something for its people. Camp is really special because it is modern and new in many ways, but goes back to the history of helping to integrate all different communities. It exposes kids to country living and experiences they might not have in their daily lives."
---
Hidden Villa Environmental Education Program (HVEEP) Registration
Have your children visited Hidden Villa with their school and come home excited to compost or grow their own garden burrito?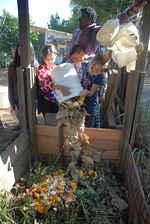 Our Environmental Education Program will begin registration in August. Connect with their teachers to ensure they get a chance to engage with this special farm and wilderness space.

Registration Dates:

August 19 - Overnight Programs

August 25 - Programs September through February

October 1 - Programs March through June
More Information Here
---
See our
calendar of events

for more fun, hands-on programs!
---
Click here to share this message with a friend!

70 years ago
Josephine and Frank Duveneck, Hidden Villa's co-founders, made history. They started one of the first multiracial summer camps in the United States, envisioning a more connected, peaceful society.
This year over 1,300 campers from around the Bay Area and camp counselors from over 14 nations will join us to continue in this legacy.
It's an exciting time for us, so get the inside scoop from our camp leadership team in this Q&A.
Summer camp is more than just fun, it is beneficial in raising up the next generation of compassionate leaders and thoughtful stewards. Learn more about the magic of camp.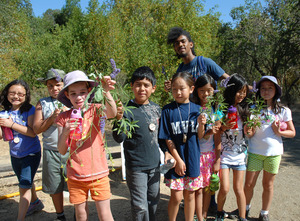 Purchase Tickets Now
Last Chance for Early-Bird Tickets
19th Annual Duveneck Dinner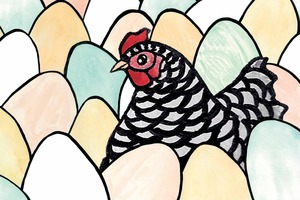 ---

Meet the Honorees
Duveneck Dinner
Honoree Spotlight: Kathy Kwan


At our farm-to-table fundraiser we will honor three people in our community making an impact.


Kathy Kwan is a local philanthropist who directs the charitable giving for the Eustace-Kwan Family Foundation, where funds are invested in high impact, highly leveraged programs and organizations focused on education, equity and inclusion, job trainin
g and safety net sectors. Join us at the Duveneck Dinner this year to honor Kathy and celebrate with friends and family in the community.
---

Register for Training
Certified Coach Training At Hidden Villa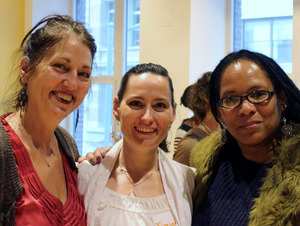 We're partnering with Leadership that Works, a coach training program, dedicated to utilizing the tools and mindset of professional coaching to build a more socially just world.

The nine month program includes 6 in-person retreats at Hidden Villa's hostel, starting in March 2016. If you want to make a difference in the world and enjoy working with people, you may want to consider becoming a certified coach.
Want more information?

Join us on June 4th from 12pm-2pm in the Duveneck House for a brown bag informational.
Register here.
---
Fun Farm Facts
Scout Troop Helps Install
Raptor Perches

Hidden Villa's CSA crew shares our organic farm with a diversity of wildlife great and small. Among our most charismatic wild neighbors are the Red-shouldered Hawks and Red-tailed Hawks that patrol fields in search of dinner. As it turns out, some of the raptors' favorite snacks--mice, voles, gophers, and ground squirrels--are also major agricultural pests that can do a good deal of damage to our crops.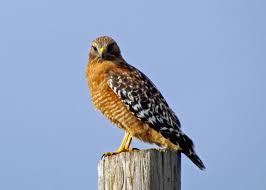 With the help of a local Scout troop we'll install several raptor perches in our fields near Moody Road to encourage visits from these winged predators. These simple poles rise 15 feet to offer hawks, owls, and eagles a place to rest and look for prey on the ground. By installing raptor perches in our fields, we will invite these predators into the center of our farm operation where they can help us control our pest problems by doing what they do naturally -- hunting rodents!
---
Program Needs
Wish List

This month we're in search of the following to support our staff and programs pursue our mission with all the right tools. Contact the Development Office at (650) 949-9702 if you are able to donate any of these items or your time. Thank you!
2 Digital cameras (example)
Electric stove with glass top
Patio furniture
Russian and Mandarin translators for program fliers
Volunteer summer photographers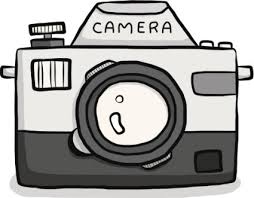 ---
---
Questions, comments or ideas for what
you'd like to see in the e.Moos?

We'd love to hear from you!
Share your feedback with sofia@hiddenvilla.org.
---
Hidden Villa was originally the home of Frank and Josephine Duveneck and their family, who over the years made the ranch into a place for environmental discovery, social awareness, and community involvement. Today, Hidden Villa is a nonprofit educational organization that uses its organic farm, wilderness, and community to teach and provide opportunities to learn about
the environment and social justice.
(Japanese Cultural Day - May 3rd, 2015)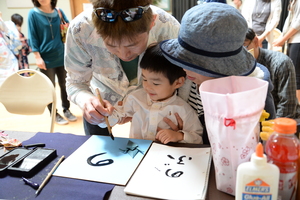 Contributors:
Ali Abbors, Nikki Bryant, Jay Davis, Rory Kaplan, Kendra Moss, Sofia Pablo-Hoshino, Maggie Shields.
Photo credits:
Laurie Aubuchon, Joel Bartlett, Dan Quinn, and Lucy Zhang.

Thank you to each and every one of you who help pave the way towards a more just and sustainable future!