October '15
---



---
---
Toddlers on the Farm
Thursday, October 15
3:00pm-4:00pm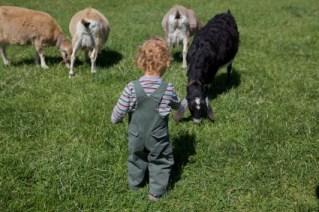 This is a 3-part series class that meets on 10/15, 10/29, and 11/5 for ages 1.5 to 3.5 and parents/caregivers.
A wonderful, tactile introduction for your little one to our farm animals.

---
Halloween Haunts

Friday and Saturday,
October 23 & 24
6:15pm - 9:45pm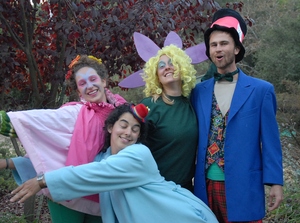 ---
Gatekeeper
Job Opening
This is a perfect job for someone interested in providing excellent customer service to our guests. Hours are
8:30am - 3:30 pm.
If interested, please contact Maggie at (650) 949-6326 or
communityprograms@
hiddenvilla.org.
---
---
Connect With Us!
Email:
info@hiddenvilla.org
26870 Moody Road
Los Altos Hills, CA 94022
---
Questions, comments or ideas for what
you'd like to see in the e.Moos?
We'd love to hear from you!
Share your feedback with us
at sofia@hiddenvilla.org.

We Did It!
Our $55,000 match challenge has been met thanks to your generous partnership. Together we are making Hands-on Learning alive at Hidden Villa.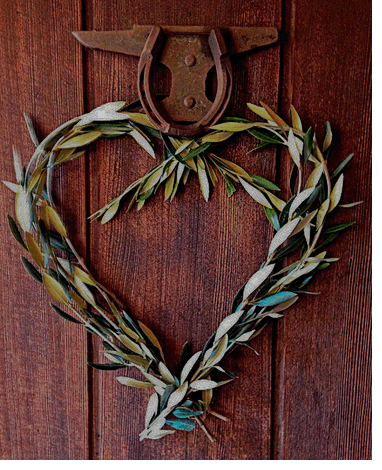 Our 19th annual Duveneck Dinner was a success. Many of you joined us as we honored Dave Roos, Kathy Kwan, and Raj Patel for their community impact. We celebrated together with

live music, a scrumptous farm-to-table meal, inspirational stories from our honorees, and new and old friends. Thank you to all who joined us and we look forward to seeing you again next year.
Supporting Our Teachers
On the farm and in the wilderness, Hidden Villa teachers have been engaging students' natural curiosity about the world around them to explore science concepts for over fifty years. "Although the trips are a brief experience in the field, it is like packing a basket with inspirational elements, and the teacher gets to unpack that basket throughout the school year. Every element of personal experience is vivid and personally meaningful to a student. That is golden for a teacher to refer back to, and to invite students to remember, so they can apply science concepts to a real observation of their own," says Education Director Garth Harwood. Students become excited about learning science when they can connect content in the classroom to their real world experiences.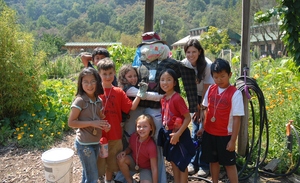 Over the past year, Hidden Villa's education staff have been investing heavily in professional development around Next Generation Science Standards (NGSS). We are now positioned to provide direct support to teachers through trainings, NGSS aligned online and on-site curricula, and nature videos for use in the classroom. As a partner of the San Mateo Educators' Learning Collaborative (SMELC), we are working alongside nine other nonprofits in the 10 Strands initiative to provide mentorship to teachers as they develop new curricula to meet the new standards for their grade level. Partner schools will pioneer our adapted curricula to ensure that field experiences at Hidden Villa align with NGSS. Looking forward, we anticipate that before long, all of our programs will closely align with NGSS as we adapt our curricula to meet the needs of all grade levels.
---
Volunteers Needed
The Environmental Education and Public Programs departments need new volunteers to support programs that educate youth and families that come to Hidden Villa. Volunteers committ to one day a week, Tuesday through Sunday. Training is provided.
Please reach out to volunteers@hiddenvilla.org to learn more.
---

Hidden Villa was originally the home of Frank and Josephine Duveneck and their family, who over the years made the ranch into a place for environmental discovery, social awareness, and community involvement. Today, Hidden Villa is a nonprofit educational organization that uses its organic farm, wilderness, and community to teach and provide opportunities to learn about the environment and social justice.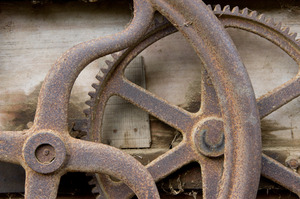 Daniel Chmielewski, Sofia Pablo-Hoshino, Jessica Peralez, and Maggie Shields.
Photo credits:
Laurie Aubuchon, Joel Bartlett, Dan Quinn, and Lucy Zhang.
Thank you to each and every one of you who help pave the way towards a more just and sustainable future!