Becoming aware of the relationship of all living things to other living things is the key to knowing ourselves.

-Josephine Duveneck, Founder

---
Upcoming Public Programs

---
Morning Farm Tour
Sat., June 16, 9-10:30am
Family Event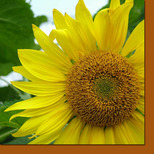 Rise 'n shine and see the farm before the day gets too hot...taste a root, come face to snout with a pig, and discover the connections between sweaters and sheep on a guided tour of Hidden Villa's farm and educational garden.
Learn More
---
Manure to Meadow to MMMMmmm!
Sat., June 29, 3:30-4:30pm Family Class!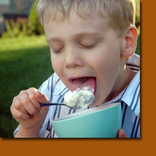 Join your son or daughter in making homemade organic ice cream flavored with fresh fruits and herbs harvested fresh from our beautiful garden. Meet Hidden Villa's lovely dairy cow Cleo and learn how she converts the work of worms into the main ingredient for our favorite treat!
Learn More
---
Beginning Sausage Making
Sunday, July 14, 3-5pm
Adult Class!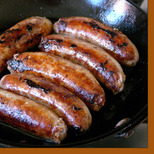 Join charcuterie chef, Quentin Levy, as he demonstrates the creation of fresh Italian Chicken sausage and Sopressa salami, featuring pasture raised organic pork, tellicherry peppercorns, and Utah pink mineral salt. Learn how to pick the most sustainably produced and delicious ingredients for your own sausage making, then share delectable sausage specialties from around the world paired with wine at the beautiful Duveneck House.
---

---
Meet our Summer Camp staff!

Hidden Villa Summer Camp (HVSC) provides unique experiences that equip young people with the tools to make positive and lasting contributions in our communities. This work reaches 1100 campers and is made possible by the 55 dedicated young people hired to be HVSC staff each year. Meet three passionate 2013 Camp staff!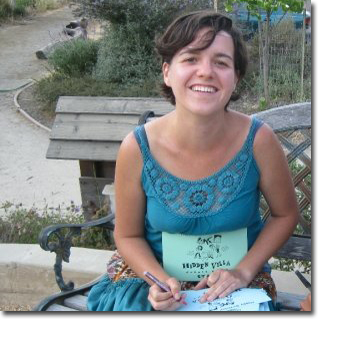 Lillian (Camp Alias: Liquid Stealth)
Tipi Camp Counselor
At Hidden Villa, I fell in love with transformative education. Each year, I find myself transformed by the beautiful vision of equality and diversity of the staff and the youth, and through this I am empowered to teach in a way that creates lasting growth and change in the lives of young people.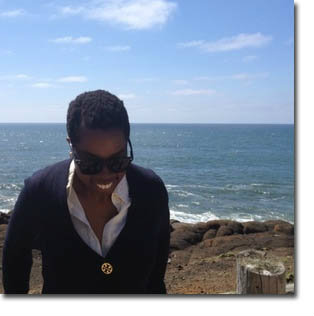 Sandra (Camp Alias: Mau Mau),
Resident Camp Program Head
I am a passionate youth advocate dedicated to social justice learning and organizing. At Hidden Villa, I hope to continue to understand the connections between sustainable living, self care and engagement. Hidden Villa reminds me of the community I was raised in, where everyone is my mother, father, sister and brother.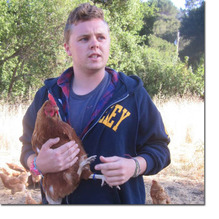 James (Camp Alias: Jamus),
Farm & Wilderness Program Head
I have been coming to Hidden Villa Summer Camp for 4 years. I keep coming back because every year is a HUGE learning experience for me. It is also the amazing people that bring me back each year! My favorite camp activity is Common Ground. What an experience!
To learn more about Summer Camp staff and Summer Camp happenings, be sure to stay tuned for updates on our
Facebook page and blog!
---
Match for a More Peaceful Tomorrow
Exciting news! Hidden Villa Board and Development Chairs have just challenged us to a
$10,000 Match
towards Summer Camp Scholarships.
Partner with us
to make this match a reality. By making a gift, your dollars have twice the impact and provide life-changing opportunities, support and training for young leaders from all backgrounds!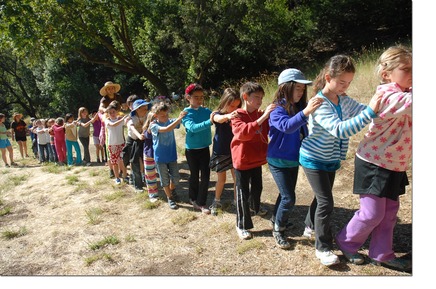 Wait! It gets even better. Today only (June 12th), our friends at
Global Giving
will match all gifts to
Hidden Villa at 50%
. This means that each $1 you give towards Summer Camp scholarships equals $2.50! If you are unable to partner with us financially, help spread the word and inspire your networks by sharing this message!
Forward this message to a friend
---
Check Out our Summer Hours
For the safety of our Summer Campers,
Hidden Villa is closed to visitors from June 17-August 19. We hope to see you on one of our open summer weekends: June 15-16, June 29-June 30, July 13*, July 20-21, August 3-4. See our website for more info!
---
So Many Ways to Support
Hidden Villa!

Hidden Villa is a nonprofit educational organization that uses its organic farm, wilderness, and community to teach and provide opportunities to learn about the environment and social justice. Our budget is evenly comprised of program fees and generous donations; This model compels us to produce quality programs and to build strategic alliances. To inspire a just and sustainable future, we need to ensure there is a place for everyone at the table.
You have an opportunity to shape tomorrow and make a lasting impact by making a gift today.
---
Donate to Hidden Villa - no money needed!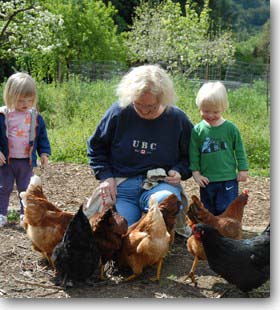 And you don't need much time either. You can now donate outgrown kids' items. Through our collaboration with
Swap.com
we have made the process so easy, it takes a minimum of your time and effort. Here is how it works: just pack your kids' outgrown items (clothes, sporting gear, toys, games, books, DVDs) and have them shipped (for free) to Swap.com. They sell the items online, and the sales proceeds go to Hidden Villa. Go to
http://hiddenvilla.swap.com
to get started!
---
Wishlist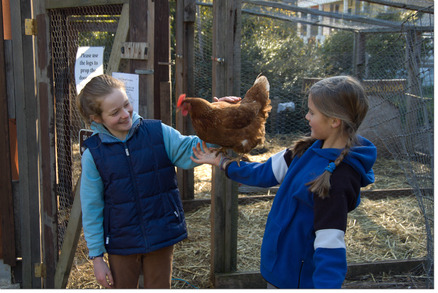 Hidden Villa is seeking:
1-2 deep chest freezers in good working order.
1-2 pairs headphones (with ear pads) in good working order
10-15 Yoga or exercise mats

Please connect with us at (650) 949-9702 or development@hiddenvilla.org. Thank you!
---
Purchase a Season Pass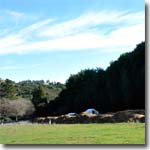 Did you know that by investing in a
Season Pass
you can partner with Hidden Villa to steward local, open space and reinforce the value this land has for you and your community?
Perhaps you are looking for a way to make your lifestyle more active and would like a beautiful natural place to walk and hike. Or perhaps your family would like to explore our gardens, picnic next to a creek and come nose-to-nose with a farm animal!
A Season Pass permits one car to skip the usual $5 parking fee and park in our lot during our public operating season (September through May and select open weekends during the summer). Purchasing a Pass is a wonderful way to enjoy our 1600 acres of wilderness, trails and organic farmland whilst ensuring they remain accessible to our community.
Online Application for Season Pass
Or email bjohnston@hiddenvilla.org, or call 650-949-9702.
---
Double Your Investment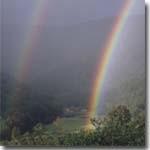 Many employers will "match" tax-deductible charitable contributions made by their employees, retirees and employees' spouses. Some even provide matching funds to support employee volunteer hours. Leverage your gifts to Hidden Villa by taking advantage of your employer's matching gift program.
If you are not sure if your company has a matching program, or if you are a company representative and would like to start an Employee Matching Gifts program for your employees, contact Marc Sidel at (650) 949-8652 or
msidel@hiddenvilla.org
.
---
Sign up for e.Scrip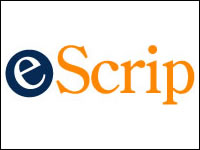 eScrip offers an easy way to support community education programs.
By simply registering your credit cards with eScrip, Hidden Villa earns money on purchases made from supporting merchants.
It is
FREE
to register your credit cards and by doing so, you make a big difference to Hidden Villa. To register, click on the link below and
type "Hidden Villa"
in the search box. It is that easy! We appreciate your support!
---
---
Are you interested in reallocating your resources to bring forth a just and sustainable future?

Connect with us at d
evelopment@hiddenvilla.org
or (650) 949-9702 to learn how you can become more involved in Hidden Villa's work.
---
Hidden Villa was originally the home of Frank and Josephine Duveneck and their family, who over the years made the ranch into a place for environmental discovery, social awareness, and community involvement. Today, Hidden Villa is a nonprofit educational organization that uses its organic farm, wilderness, and community to teach and provide opportunities to learn about the environment and social justice.


---
Photo credits: Laurie Aubuchon, Dan Quinn, Lucy Zhang, Nikki Bryant