November '14
---
Upcoming Programs
---
Preschoolers on the Farm
Friday, November 7th
3:00pm - 4:00pm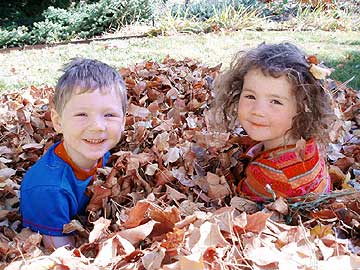 Bury your hands in sheep wool, throw corn to the chickens, and more! We ask your child the questions and they discover the answers in this fun weekly class just for the preschool set. Ages 3-5 plus parents/caregivers.
This is a three part series, with classes on November 7th, 14th, and 21st.
Register Here
---
BACON - A Love Story
Saturday, November 15th
4:00pm - 7:00pm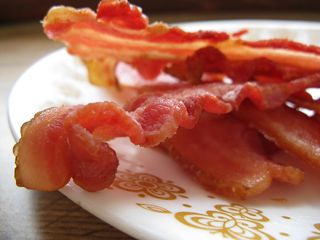 Learn how you can make your own delicious bacon, the benefits of using organic and locally sourced meats, and the difference between store bought bacon and handcrafted bacon. Come with a group of friends or make new ones here at the historic Duveneck House-- it's a bacon lover's dream!

Register Here
---
Intern Spotlight



Sam Mashaw
Hometown: Hamden, CT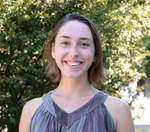 Sam's love for being in nature, farming and working with children brought her to Hidden Villa this fall. She is loving her naturalist training, is learning to ways to teach and engage children, and can't wait for the day when she is able to identify the beautiful plants and animals as she sees them on the trails.
Sam's Favorite:
Hidden Villa community
---
See our

calendar of events

for more fun, hands-on programs!
---
Click here to share this message with a friend!
---
---
Connect With Us!

---
Online Holiday Auction
Find fun and unique gifts at our Holiday Online Auction, open
November 24 - December 6
. All proceeds support Hidden Villa's educational programs, partnerships, and scholarships.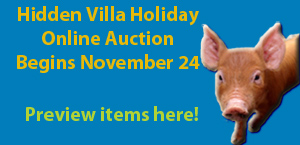 Giants Juan Perez signed baseball,
Hidden Villa Hog Butchery class,
Vacation rental in Kauai,
And more!
---
Hidden Villa in Community Conversation
How do you connect to nature? Hidden Villa's Executive Director, Chris Overington, will join other non-profit representatives as a panelist at the Bay Area Open Space Council's Harvest Gathering to discuss just that. Hosted at the David Brower Center in Berkeley, the conversation will focus on ways we can make more entry points into nature for our neighbors throughout the Bay Area.
Thursday, November 20th
Click
here
for more information.
---
Duveneck Forum Series
This educational community series will bring together thought leaders who are addressing big issues through their works and passions. Save the date for the first of this series and keep an eye out for upcoming events.
Raj Patel, January 24th
Writer, Activist, and Academic
www.generationfoodproject.org
Join
Raj Patel
in conversation about the global food system and the local solutions he's encountered around the world. He'll show a film clip of his current work,
Generation Food Project
.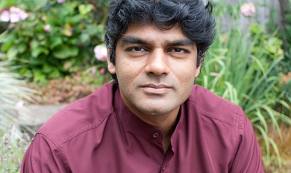 It's hardly news that the world food system is in crisis. Much less known is that it is being rebuilt, from the ground up. From downtown Oakland to northern Malawi, groups are reinventing the way we'll provision in the twenty first century. These ideas aren't just band-aids on a broken system; they address core problems and engineer new - successful - ways for future generations to eat, and eat well.
The Duveneck Forum series focuses on an issue of justice, elicits conversation, and identifies ways for people to make a positive impact.
---
Local Wildlife with Garth Harwood
Join Hidden Villa's own award-winning naturalist, Garth Harwood, at the hearthside for a family evening of hands-on learning and exploration. No live animals will be present so we'll get to touch a coyote, skunk, rattlesnake and more! Take this unique chance to engage our Education Director's deep knowledge of these animals and their habitats.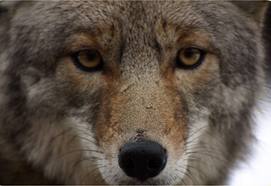 Friday, November 14th
7:00pm - 8:30pm

---
Farm Spooks at Halloween Haunts
Children
traveled our enchanted trail, collected treats and encountered weird and wacky characters along the way.
Here's what one participant had to say, "Hidden Villa's Halloween party/walk was amazing! I don't think I've seen something so well and nicely designed and appropriate for kids in a long time."
Check out more fun, farm, photos
here
.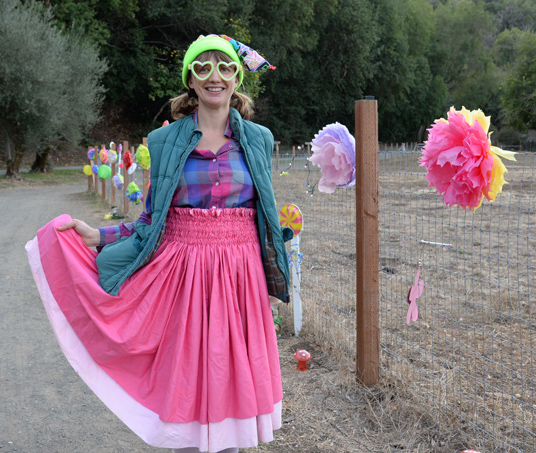 ---
Questions, comments or ideas for what
you'd like to see in the e.Moos?

We'd love to hear from you!
Share your feedback with sofia@hiddenvilla.org.
---
Hidden Villa was originally the home of Frank and Josephine Duveneck and their family, who over the years made the ranch into a place for environmental discovery, social awareness, and community involvement. Today, Hidden Villa is a nonprofit educational organization that uses its organic farm, wilderness, and community to teach and provide opportunities to learn about the environment and social justice.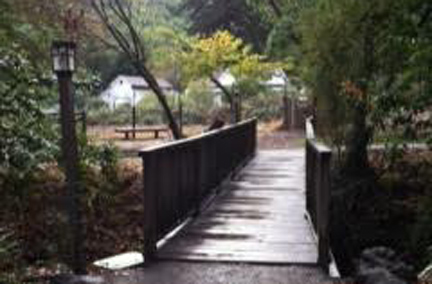 Contributors:
Sam Mashaw, Sofia Pablo-Hoshino, Maggie Shields, and Stephanie Sieveke.
Photo credits:
Laurie Aubuchon, Joel Bartlett, Kristen Powell, Dan Quinn, and Lucy Zhang.

Thank you to each and every one of you who help pave the way towards a more just and sustainable future!