December '15
---
Visit us During the Holidays!
Hidden Villa will be open to the public for regular hours throughout this holiday season. Come visit with friends and family for a hike, stroll through the gardens, or have some fun with our piglets and chicks!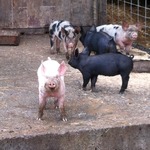 ---




---
Hidden Villa Meat Sale Saturday, December 12th 10:00am-12:00pm
Join us for an open barn meat sale! We will have plenty of pork and lamb. All of our pork is fed organically, weaned at 2 months and then raised on pasture. Our lamb is grass fed and also good eating.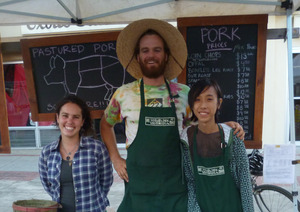 The sale takes place in the Hidden Villa Tin Barn and will begin promptly at 10 so be on time for the best selection. Everything sells fast so get here early and bring your own bag.
Cash and check only, no cards will be accepted.
---
Changes Happening at Hidden Villa
Hidden Villa is excited to share that your feedback for an improved visitor experience has been heard.

Beginning in 2016, the parking fee per car will increase to $8 and will be $10 in 2017.To ensure your visit is memorable we will offer "pop up" activities during peak hours for all visitors and "Hidden Villa Ambassadors" on site to let you know the latest happenings on the farm. Want to be a Hidden Villa Ambassador? Please contact
650-949-9655
or
volunteers@hiddenvilla.org
and let us know!
---
See our

calendar of events

for more fun, hands-on programs!
---
Click here to share this message with a friend!

---
Did you know today is #GivingTuesday? When you give today our credit card fees will be waived. But that's not all, If you give before December 31st, your gift goes twice as far! The Brin Wojcicki Foundation will match your gift dollar-for-dollar in the month of December. Your support makes learning come alive at Hidden Villa.
Give your year-end gift today!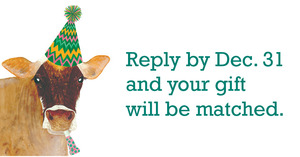 Look for emails from Cleo the cow later this month as our deadline approaches (Yes, we said emails from Cleo the cow!)
---
Programs in December
Looking for some December fun? Check out upcoming Programs at Hidden Villa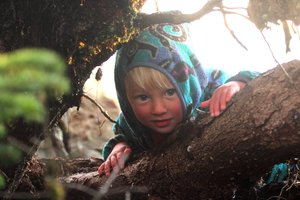 Forest Play
Saturday, December 5th
10:00am - 11:30am
Register Here
Come for some exploration and fun where kids follow their curiosity while our experienced mentors gently facilitate intentional experiences with the outdoor world.
---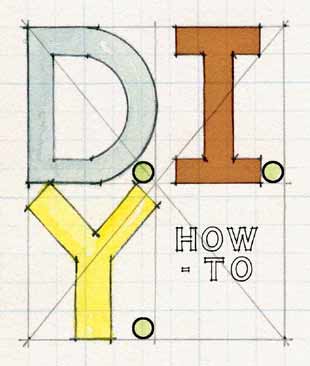 DIY Lip Balm Class- Great Holiday Gift!
Saturday, December 5th
11:00am-12:00pm
Register Here
Come learn to make your own lip balm with simple tools and ingredients! In this class, you'll make 5 tubes of lip balm using beeswax and coconut oil.
---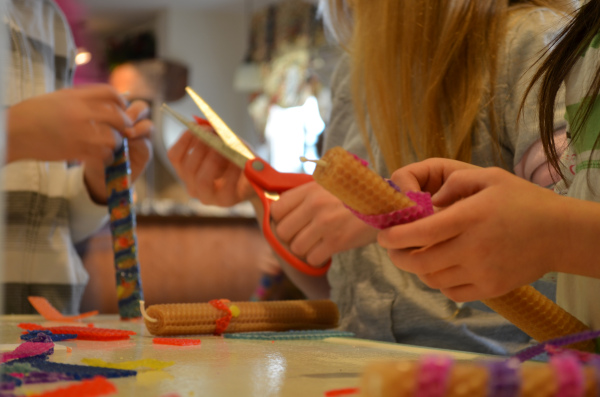 Winter Crafts on the Farm
Saturday, December 12
1:00pm-3:30pm
Register Here
Collect lovely smelling pine and cedar from our forest to decorate your own handmade beeswax candles, make pretty ornaments with sheep wool too - nice gifts to give your special grownups. Kids only, ages 6-10.
---
The Gift that Keeps on Giving
Hidden Villa's Season Parking Passes are perfect for frequent visitors to our farm and wilderness areas. With a Season Pass, you can visit as much as you like during our open hours, get invitations to unique activities, and receive notifications about our summer schedule and closures during special events.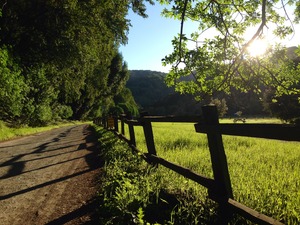 ---
Olive Your Support
This year we harvested over a ton of olives for our Olive Harvest with the help of employees from Google, Brocade, and VMware. Thanks for your support.
Check out more pictures.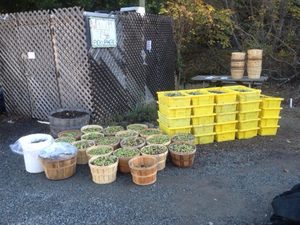 ---
Questions, comments or ideas for what
you'd like to see in the e.Moos?

We'd love to hear from you!
Share your feedback with sofia@hiddenvilla.org.
---
Hidden Villa was originally the home of Frank and Josephine Duveneck and their family, who over the years made the ranch into a place for environmental discovery, social awareness, and community involvement. Today, Hidden Villa is a nonprofit educational organization that uses its organic farm, wilderness, and community to teach and provide opportunities to learn about the environment and social justice.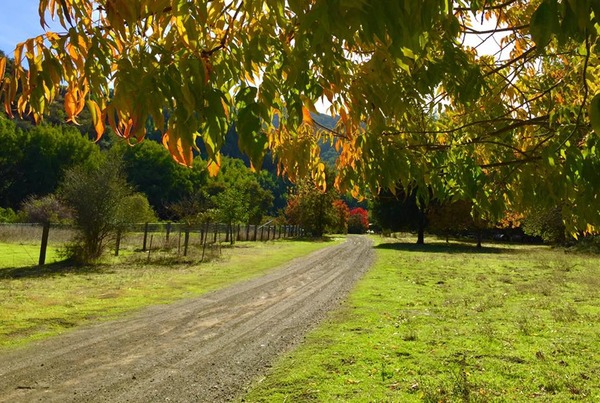 Contributors:
Dan Chmielewski, Sofia Pablo-Hoshino, Maggie Shields, Marc Sidel and Karen Wilkes.
Photo credits:
Laurie Aubuchon, Joel Bartlett, Dan Quinn, and Lucy Zhang.

Thank you to each and every one of you who help pave the way towards a more just and sustainable future!