Wild and Scenic Film Festival on Tour
Join us for an evening of environmental films at Westgate Art Cinemas in Madison.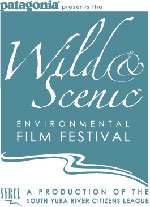 The Wild and Scenic Film Festival on Tour, presented by Patagonia, is currently the largest touring environmental film festival in the country.

The festival uses film to inspire activism on behalf of the environment and encourage stewardship of the planet. Its mission is to educate, celebrate and inspire through the powerful and entertaining medium of environmental and adventure film.
For more information, visit the festival's Web site.

Thursday, March 13, 6:30 to 9:30 p.m.
Westgate Art Cinemas, Madison
$10 adults - $5 students w/ ID and children 12 + under
Tickets are on sale now. Click here for more details.
---
Great Lakes Compact: Commendable!!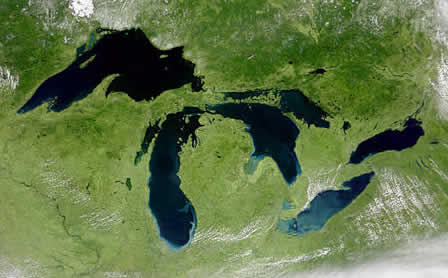 Yesterday the Wisconsin Senate passed the Great Lakes Compact by a vote of 26-6, making support for the ground-breaking regional water deal solidly bipartisan.

The process of getting to a bill to a vote has been arduous, with many interests (including conservation interests) working to add implementing language. In the end, the bill had over 30 amendments.

Senate Republican opponents of the Compact complained of a rushed process. However, the Compact was signed over two years ago by the governors of the eight Great Lakes and has been deliberated in a legislative study committee and a governor-convened working group, not to mention part of daily conversation almost across the state for the past several months. (Republicans voting against the Compact were Kedzie, Schultz, Lazich, Kanavas, Fitzgerald and Grothman.)

Republicans doing the right thing on the Compact were Cowles (always a champion of the Compact), Darling, Lasee, Ellis, Leibham, Olsen, Harsdorf, and Kapanke.

Sen. Mark Miller, Democrat of Monona, deserves special commendation for his shepherding the process in the Senate the last few months.

It's unclear today what the state Assembly will do with the Compact, with just a few days left on the clock of this session. Assembly Republican leaders think it needs "minor revisions," but what they have proposed would essentially gut the Compact and set the process back years.


---
Michael "Otis" Lavitschke: Also Commendable!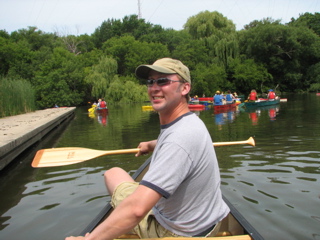 Today we bid farewell to our membership and outreach manager Michael "Otis" Lavitschke, who for over seven years has been the man behind so much of the River Alliance - web master, graphic designer, IT guy, direct mail guru, data base maven, event impresario. His can-do approach to all challenges big and small, his eye for detail, and his gentle, patient spirit will be missed here.
Otis moves on to UW Health as a systems analyst. We wish him well in his new professional endeavor and we thank him for his unparalleled service to River Alliance members, the board and staff, and to the rivers of Wisconsin.
Friends:

After nearly seven years of service to Wisconsin's flowing waters, I have decided to resign as Membership and Outreach manager in pursuit of a new opportunity.

It has truly been an honor and a privilege to be part of this fantastic organization for so many years. I will miss everyone's creativity and dedication, their professionalism and respect.

The River Alliance has grown much since its beginnings in 1993 and remains ever vigilant and successful to its mission.

Thank you all for your help, support and friendship and let's all keep asking ourselves, "Have we saved a river today?"

For the rivers!

Michael "Otis" Lavitschke

---

15th Anniversary Spring Confluence
Celebrate your passion for Wisconsin's flowing waters at our 15th Anniversary Spring Confluence April 5, 2008.
Help us bring in the spring at the UW-Madison Arboretum.
Celebrate our accomplishments
Connect with friends
Honor River Champions
Enjoy hors d'oeurves and cash bar
You're invited! $25/person.

Please check our website for more details. Or call us: 608-257-2424
If you would like to be a sponsor host for the 15th Anniversary e-mail Denny Caneff.