Dear Friend of WEV,
Please enjoy this issue's "bumper crop" of information and opportunities to help you and your business grow this summer.
-The WEV Staff
---
Free Small Business Forum

This event only happens every two years, so don't let it pass you by!
Tomorrow
, Wednesday, June 29th, the City of Ventura is presenting "Tools for Success and Growth", a
free
forum for small business owners. Topics will include Marketing, Quickbooks, finding capital and building your business plan. WEV's Founder and CEO, Marsha Bailey – and Loan Fund Manager, Devon Johnson – will be giving a presentation titled "The 3 Keys to Business Success: What WEV has learned in 20 years of creating successful entrepreneurs."
More info
.
The forum will be held from 7:30am - 12pm at City Hall, 501 Poli Street in Downtown Ventura. To register, call Kelly Noble at EDC-VC: 805-384-1800, ext. 21.
---
Roundtables Enrollment Deadline Extended!

Being in business for yourself can be lonely! It's easy to put things off or tell yourself 'I'll get to it later.' What better way to progress toward your goals than with a small group of your peers and a WEV facilitator?

Roundtables are now

open to everyone

, and the deadline for the "In Business" roundtable in Santa Barbara has been extended to July 25th! The cost is only $100 for the entire series - time and money well spent on your business. Here's what other participants are saying:


"I am really glad I signed up for the Roundtable…I get to see members of my class again – checking in with each other is good – and the tools and information are great for…supporting my business plan."
– Jane Ward-Torres
Thousand Oaks SET Graduate, Spring 2011
---
Gear Up for Fall Programs

July Orientations
WEV's 14-week flagship program, the Self-Employment Training (SET) course begins the week of Labor Day (Sept. 5), and our 6-week Business Plan Intensive (BPI) course begins the following week. If you or someone you know would like more information about these Fall programs, sign up for one of the free 1-hour orientations happening throughout the month of July.
---
Help WEV Spread the Word!

Can you think of a meeting or event at which WEV might post flyers, give a presentation or promote what we do? If so, please reply to this email with your suggestions!
---
WEV Seeks SET Instructor

Are you a small business owner or consultant that excels at teaching? WEV is looking to contract with an instructor for our Fall 2011 Self-Employment Training class in Buellton. Review the job description and submit your resume ASAP for consideration.
---
"WEV Connects" Event in La Arcada
Join us on July 7th as we celebrate three WEV businesses in La Arcada during Santa Barbara's First Thursday event. Energize your enterprise:
(Re)connect with WEV clients
. Meet, greet and eat at Café Shell (owner Shelley Shoemaker); browse and buy British goods at
Hampstead Village
(owner Angela Torin); and treat yourself to sweets at newly-opened
Chocolats du Calibressan
(owners Jill-Marie & Jean-Michel Carré). The bold and breathtaking prints of
Pacific Photo Images
(SET graduate and owner/artist Greg Marquez) will be featured at Café Shell.
Each business will be donating a portion of the proceeds from the evening to support WEV's programs. Visit all three WEV client businesses for a chance to win a gift basket of goodies valued at over $100! There is no need to RSVP -- just show up and be sure to bring some of your business cards! Please check in first at the WEV booth at Café Shell on State Street.
Stay tuned for an upcoming "WEV Connects" event in Ventura County!
---
Client of the Month - June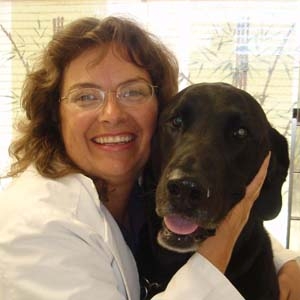 Peggy Larned
Peggy received WEV's first loan in 1995 to open Artemis Animal Clinic in Santa Barbara, and the business continues to thrive 16 years later!
Read more.
---
Resources
---
Would You Like to Double Your Qualified Leads in the Next 3 to 5 Months? For FREE?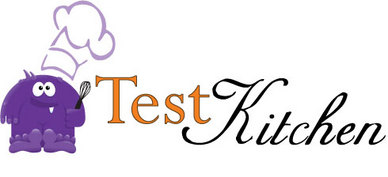 The Word Chef Test Kitchen seeks participants for an online marketing study.
More info
.
---
She Negotiates Leadership Retreat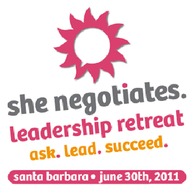 The one thing standing between you and your success is your ability to negotiate - to know your value, speak up, ask for what you want and get it.
In this retreat you'll learn how to remove the barriers that stand between you and your success with the guidance of negotiation experts Lisa Gates and Victoria Pynchon, as well as special guest Gloria Feldt, feminist activist, Former CEO and President of Planned Parenthood Federation and author of "No Excuses: 9 Ways Women Can Change How We Think About Power."
More info.
---