Latest From RioOnWatch: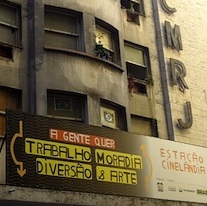 The Making of an Urban Occupation: Manoel Congo
May 31, 2012; Mary Allison Joseph | Urban occupations in Rio generally vary between a sudden occupation by a group of families organized with volunteers and occupations organized within an already existing social movement with roots throughout the country. Of this last kind, there are few, and they generally fare much better than the former...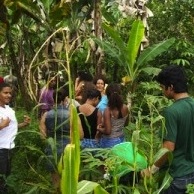 Permaculture, Agroforestry, Organic Foods, and More you Don't Associate with Alemão...
May 30, 2012; Anusha Mata | Complexo do Alemão, a complex of favelas in Rio's North Zone, is perhaps best known for its history of violence related to drug trafficking and police occupation. However, project members of Verdejar (Becoming Green) are working to draw attention to the area for a completely different reason.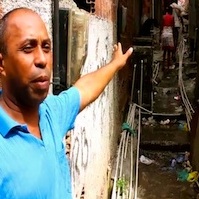 There will be a disaster, and the Prefeitura knows
May 28, 2012; Kacey Carter | "If this house falls,… it will take everything else (on the hillside) down with it. There will be a total disaster, and the Prefeitura (City) knows it," says Irenaldo Honrário da Silva, President of the Cordovil Resident's Association, as he points to a house clinging to the hillside, built on slick soil with a cracking foundation.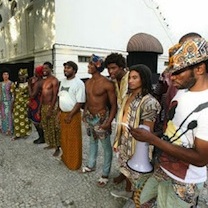 Fashion Rio Still Excluding Black Models
May 25, 2012; Belezas Negras | Clothing brands, designers, and producers have once again excluded black beauty from the runways, as Fashion Rio launches its new collections for Summer 2013. This despite an agreement made with the agency in charge of hiring, which promised to set aside a percentage of jobs for black models. The clothing companies did not honor the agreement..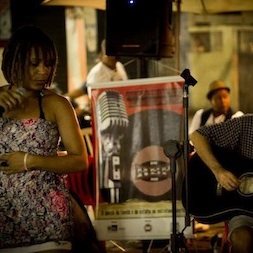 May 24, 2012; Felicity Clarke | The event Ritmo e Poesia (Rhythm and Poetry) has been bringing together poetry from the asfalto, 'asphalt' or formal city, with poetry from the favela, or informal city, in a fortnightly explosion of beats and rhyme since August last year. Poets, rappers and hip hop artists from all sides of Rio spit words in an innovative open mic event that brings them into one of the city´s most dangerous and marginalized communities.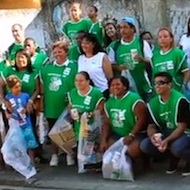 Eco-walks, Recycling, Rights and Duties in Penha
May 22, 2012; Kacey Carter | Like most favelas in Rio, trash collection is a recurring and central issue, mainly due to lack of regular government collection services. In Penha however, ACONDEC has taken to the streets with their Caminhada Ecologica, or Eco-walk, and used this project as an initiative to educate residents about the importance of recycling and trash collection.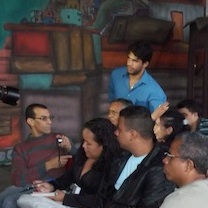 UPP Police Denounced for Human Rights Violations in 1st Meeting of Its Kind
May 21, 2012; Felicity Clarke | The meeting on May 15th – the first of its kind in a UPP community – came in response to a call by residents for an investigation into UPP police behavior in the community. Residents delivered 22 reports of police abuse, 19 recorded this year, mostly reporting disobedience, contempt of authority, resisting arrest and threatening behavior. The event also provided a forum for residents to relay such incidences.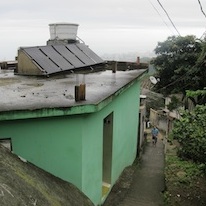 A Sustainable Favela in the Heart of Rio's Urban Forest
May 18, 2012; Emma Platais | Nestled amongst the trees in the Tijuca Forest – the largest urban forest in the world –
lies a community where the forest has grown around the houses and residents care for it, creating a natural and hidden refuge from the bustling city of Rio de Janeiro surrounding below. The community of Vale Encantado began over one hundred years ago as a rural community where residents worked on nearby farms and plantations.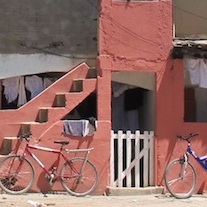 Favelas Side by Side with Rio+20
May 14, 2012; Renan Schuindt | It was January. Everything suggested that this would be a perfect day at the beach. And it was, except for those who decided to get together in the neighborhood of Rocha Miranda, a Rio suburb, where the 3rd Community Conference on Environmental Health took place. Themes such as waste and where it ends up, community reforestation and temperature rises were debated by all those present.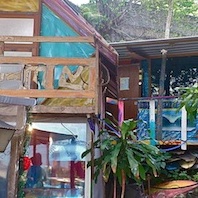 Gentrifying the 'Slave Quarters'
May 11, 2012; Mariana Albanese | For some time (in Vidigal) I've been hearing about the construction of a small luxury hotel, more precisely in the spectacular viewpoint area of Arvrão, and designed by renowned architect Hélio Pellegrino. And, behold: on Wednesday, an article was published by the newspaper O Globo in which the architect exposed his vision: "Vidigal was always the senzala (slave quarters) of the great house of Ipanema and Leblon. Now everyone can explore the area and discover what's in the area."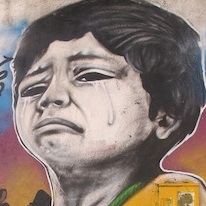 Favela do Metrô Terrorized through Drawn-Out Eviction
May 9, 2012; Felicity Clarke | Two years on from the first announcements that their houses would be cleared to make way for World Cup 2014 developments, residents of Favela do Metrô are still living through the brutal, drawn out destruction of their community. A stone's throw from the world famous Maracanã stadium, Favela do Metrô was founded 33 years ago by workers from the Northeast of Brazil hired to build the adjacent Maracanã metro station from which the favela takes its name.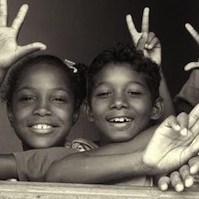 Gross National Happiness at Rio+20
May 7, 2012; CIEDS | Cieds, in partnership with the the Future Vision Institute, is organizing a seminar entitled Happiness: New Indicators for Development, one of the activities occurring in parallel to the Rio+20 Conference. The seminar is expected to happen on June 19. Myfuncity – an application that measures the population's satisfaction with local living surroundings with the intent of orienting public policies – will also be featured.