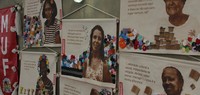 Museu de Favela's 'Women Warriors' Exhibition Seeks Support to Tour Brazil
by Aldair Arriola-Gomez | November 30
Museu de Favela, a non-profit territorial museum founded in 2008 by community leaders in Cantagalo and Pavão-Pavãozinho in Rio's South Zone, is promoting a crowdfunding campaign to tour their Mulheres Guerreiras (Women Warriors) art exhibition across Brazil.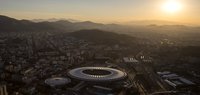 Brazil's First Favela, Morro da Providência, Celebrates 118th Birthday
by Marta Ill-Raga | November 27
On Sunday, November 22, Brazil's first favela, the community of Morro da Providência, celebrated its 118th birthday. Though the exact day is unknown, it is popularly understood that Providência was born in November 1897.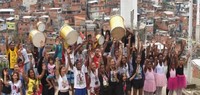 Community Projects in Alemão Hold Collective Crowdfunding Campaign #TodosPeloAlemão
by Nicole Peña | November 26
Eight community projects in Complexo do Alemão are participating in a joint crowdfunding campaign entitled #TodosPeloAlemão. The community projects involved hope the initiative will raise awareness about the importance of Alemão's community-based organizations.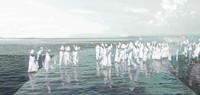 Studio-X Rio Event Explores Today's Quilombos and Presents Tomorrow's African Heritage Circuit
by Felicity Clarke | November 25
Last Thursday, November 19, Columbia University's Studio-X Rio hosted Quilombo of the Present / Quilombo of the Future, an event exploring the significance of quilombos today. Held on the eve of Brazil's Black Awareness Day, the event brought together researchers and practitioners in the areas of history, art, architecture and urbanism to share insights into the spatial and symbolic significance of quilombos in 21st century Brazil.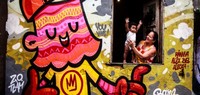 'Imagens do Povo' Photography Collective Part 2: Archivist-Documentarians [IMAGES]
by Andrea Cangialosi | November 24
Based in Maré, the Imagens do Povo photography collective and school for popular photographers prioritizes the idea of practicing photography as "an act of fellowship." This article features 'archivist-documentarian' photographers who focus on the preservation of memory and celebration of everyday life, examining the daily and festive events of the community with less regard to extraordinary disturbances such as mega-eventsand army occupation.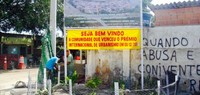 Vila Autódromo Invests in Remaining Public Spaces As Evictions Persist
by Sam Salvesen | November 20
Last weekend students from two universities joined residents of Vila Autódromo to revitalize the community park, or Parquinho. Following the demolition of the community's ping-pong table early this month and the lightning evictions of October 23 when bulldozers destroyed five homes, the Parquinho is one of fewpublic spaces still in tact.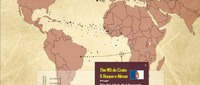 Mapping the Slave Trade and Growing Black Awareness in Brazil
by Stephanie Reist | November 20
When speaking about large scale institutions and markets like slavery and the Trans-Atlantic Trade, it is easy to forget the individuals and small acts that comprised and sustained them. An interactive map produced by Slate, based on archives of slave ship manifests compiled by Voyages - The Trans-Atlantic Slave Trade Database, shows both the incredible scale and the minute, everyday-ness of the trade.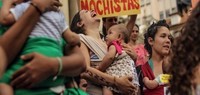 A Feminist Spring? Women and Women's Issues on the March in Brazil
by Cerianne Robertson | November 18
Women in Brazil are on the march. That's true in a literal sense, as women put boots-on-the-ground today in Brasília for the annual national Black Women's March, and in recent weeks inprotests against a proposed law to restrict abortions in cases of rape. It's also true in the sense that women's issues, stories and opinions have seized a powerful spotlight in public conversation this month.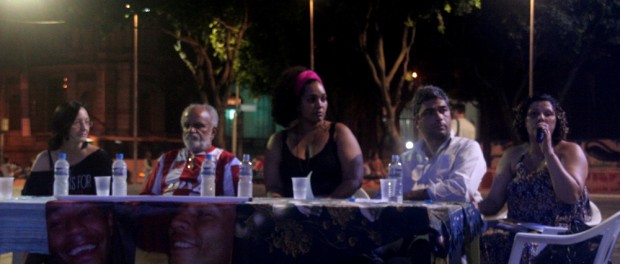 Popular Committee Holds Debate on Militarization, Racism and the Olympics
by Marta Ill-Raga | November 17
Last Wednesday, November 11, a debate on militarization, exclusion, racism and the Olympics was held in the Cinelândia square, in front of Rio's City Council. Organized by the Popular Committee on the World Cup and Olympics, the event brought together different social movements and NGOs concerned with police violence and abuses against the city's poorer residents, and particularly against black citizens.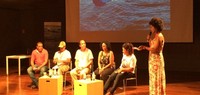 Communities Debate Pollution in the Guanabara Bay
by Lovinia Reynolds, Marcela Benavides, | November 16
On Tuesday November 10, over 50 community members and activists gathered to discuss the heavily debated issue of increasing pollution in the Guanabara Bay, but also to discuss the problems that affect the population living around it. Today over 10 million people live in the surrounding areas of the Bay in over 15 different municipalities.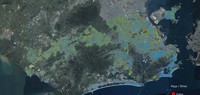 Maps Show Racial Segregation in Rio de Janeiro
by Felicity Clarke | November 12
A new series of maps and infographics show the stark racial segregation of the city of Rio de Janeiro. Using data from the latest 2010 census, a São Paulo geography student Barbosa first mapped racial distribution in the South Zone, and then published maps which detail the racial distribution across the whole city region.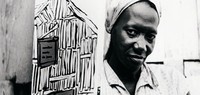 Paying Homage to Favela Author Carolina Maria de Jesus
by Benito Aranda-Comer, Marcela Benavides | November 11
Carolina Maria de Jesus was Brazil's only favela writer to be published in English during the 1960s. In 1958, pieces of her journal were discovered and transformed into her first book Quarto de Despejo, in English known as Child of the Dark, which has since been translated into 13 different languages.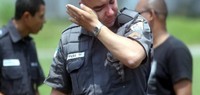 Controversial Rant Sums Up Anger Generated by Police Violence in Rio
by Mujica Salinas | November 10
A controversial piece from writer and poet Anderson Dinho challenges state security policies in Rio de Janeiro, with the Pacifying Police Units as its main focus. The post, which deconstructs the discourse which says that "the only good criminal is a dead criminal," caused the Independent Media Collective's social network pages to be blocked for two hours.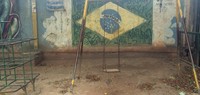 Is There Room for Ping Pong and the Olympics? SOS Vila Autódromo: Public Spaces Under Attack
by Clare Huggins | November 7
The psychological stress on residents in Vila Autódromo, next to the 2016 Olympic Park, continues to increase as bulldozers are now a regular presence in the neighborhood. At the beginning of the week, Vila Autódromo saw the widely used community-made ping pong table smashed in seconds. The event is seen as a symbolic act of pressure and intimidation towards remaining residents resisting eviction, just over a week after five homes were demolished without warning on October 23.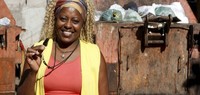 Rio de Janeiro Holds Its First Zero Waste Week
by Nia McAllister | November 5
This October Rio de Janeiro organized its first official Semana Lixo Zero, or Zero Waste Week. With Brazil wasting R$8 billion a year on the incorrect disposal of garbage that could be recycled, Zero Waste Week works to model and encourage waste reduction practices that can be widely applied by the broader population.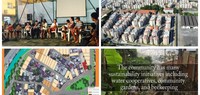 Favelas In the News: October 2015 Digest
by Cerianne Robertson | November 4
The media spotlight on Rio is growing ever more intense ahead of the Olympics, as October began with the official Rio 2016 press briefing for international journalists. The month included a number of notable themed days, from UN-Habitat's World Habitat Day, to Blog Action Day 2015 exploring the theme of 'Raise Your Voice' and the UN's World Cities Day with a focus on 'Designed to Live Together.'
Set with the task of hosting World Cup Games and the 2016 Olympics in the span of two years, Rio de Janeiro's Mayor Eduardo Paes has invested billions of reais in a wide range of transport development projects. Meanwhile, however, the primary and traditionally most important form of urban transport–the city's buses–are suffering massive cuts that have left many passengers reeling.