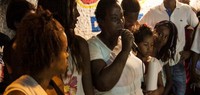 City of God Protests and Calls for End to Violence
by Juliana Portella | January 29
City of God was the second community in Rio de Janeiro to receive a Pacifying Police Unit, in 2009, and today counts 343 permanent police that attend to its more than 2km extension and 47,000 residents, across 18 territories. As in other parts of the city, the UPP project is problematic.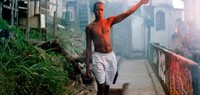 'Olympic Favela' Exhibition Shows Powerful Portraits of Olympic Evictees [IMAGES]
by Meg Healy | January 28
A new art exhibition in Rio de Janeiro explores the effects of forced evictions in preparation for the upcoming Olympics. The project "Olympic Favela" by photographer Marc Ohrem-Leclef includes a collection of photographs and a new documentary film.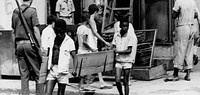 Report by Rio de Janeiro Truth Commission Denounces Violence Used in Favelas During Dictatorship
by Lucas Pedretti | January 27
Between 1962 and 1974, more than 140,000 people were forcibly removed from their homes, especially in areas that were becoming more attractive to the housing market like Lagoa Rodrigo de Freitas and Leblon. The body set up to investigate human rights violations of the military regime says the militarization of daily life and forced removals of residents are practices of the past that are being repeated today.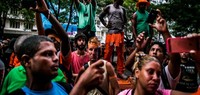 Favelas' Love Affair With Social Media: 2015 Roundup and Predictions for 2016
by Ruth Faulkner | January 25
When foreign journalists visit Rio de Janeiro wishing to report on favela community news, they quickly come to find themselves relying on social media. The mobile phone is, argues Thamyra Thâmara of the GatoMÍDIA collective, an essential tool for addressing inequalities and especially for favela youth: "No event occurs that is not passed through the lens of their android phone."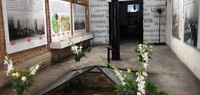 New Blacks Cemetery Celebrates 20 Years of Historic Preservation
by David Robertson | January 22
Rio's Port Region has received a lot of attention in the years leading up to the Olympics with massive infrastructure projects. Less visible, however, are the Port Region's deep, historic roots. On January 16, the New Blacks Research Institute, also located in the Port Region, celebrated the 20th anniversary of the important discovery of a slave cemetery in the area.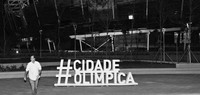 Mayor Eduardo Paes Pledges Vila Autódromo Will Remain and Claims Favela Upgrades a Success
by Cerianne Robertson | January 21
On Tuesday, January 19, Mayor Eduardo Paes took questions from an audience of around 80 people at OsteRio. The discussion covered topics from Vila Autódromo and the Olympic legacy for Rio's favelas, to urban violence, the City's investment in museums and the mayor's chosen candidate to succeed him, Pedro Paulo, who denies accusations of domestic violence against his wife.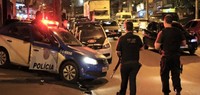 Alemão Community Newspaper Asks "2015…A Year To Forget?"
by Betinho Casas Novas | January 21
A survey carried out by Voz das Comunidades showed that in 2015, 44 people were hit in shootouts in Complexo do Alemão. Of these, 22 died. This exceeds the numbers from 2014, when 27 people were hit, with 14 deaths. The year 2015 was the most violent since the occupation in 2010 by military forces.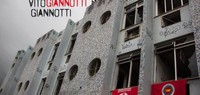 New Vito Gianotti Occupation Transforms Abandoned Hotel into Affordable Housing in the Port
by David Robertson | January 20
The atmosphere was tense on the evening of Monday January 18 as nearly 30 people gathered in a circle in an abandoned hotel in the neighborhood of Santo Cristo in Rio's Port Region. This group calls itself the Vito Gianotti Occupation after the famous social movement leader in Rio who fought for populist causes and rights for workers.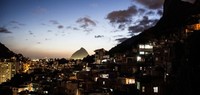 Law Proposed to Combat Exploitative Tourism in the Favelas
by Nemora Lisboa | January 19
Many favelas in Rio have the most privileged views of the natural landscape and other beautiful spots–and this significantly influenced the increase of tourist visits to these areas. To regulate the situation, Councilman Célio Luparelli proposed a bill which aims to make some favelas Areas of Special Tourist Interest, meaning that, in practice, these locations would be subject to a specific urbanization regime and tourism regulations.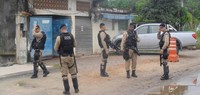 Vila Autódromo on the Brink of Violence? Community Awakens to Shock Police and Wall
by David Robertson | January 15
This Wednesday, January 13, Vila Autódromo woke up around 7 o'clock to find a large number of Rio's Shock Troops, a police unit specifically used for controlling large public manifestations and events of civil unrest, around the neighborhood of a few dozen families. Residents had had no warning police would be there or what was to take place.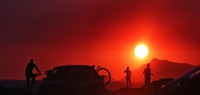 Getting Warmer: Handling the Summer Heat in Rio de Janeiro
by Lovinia Reynolds | January 14
As we wade into summer, such extremely high temperatures are becoming more and more common. Cariocas from different backgrounds experience this heat in a variety of ways. Some simply feel an increased discomfort on hot days, while others experience severe medical issues such as those linked to low blood pressure and dehydration.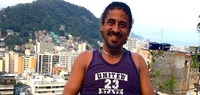 Community Pride: An Interview with Gilmar Lopes of Morro dos Cabritos
by Laura Gama | January 12
Despite the negative stereotypes associated with life in the favelas, the reality is that the majority of residents are happy and are proud to reside in their communities. We had the opportunity to interview Gilmar Lopes on his roof terrace to better understand why, after moving to London, he chose to return to his life in Morro dos Cabritos and why the reality of life in the favela is so different from the stigmatized view from outside.
by Felipe Pontes | January 11
On January 5 Amnesty International criticized the new nomenclature established by the Federal and Civil Police to substitute terms such as "autos de resistência" and "resistência seguida de morte" in police records of cases involving bodily injury or death provoked by police in Brazil.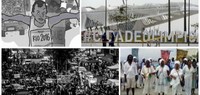 Favelas In the News: December 2015 Digest
by Cerianne Robertson | January 10
The final month of 2015 offered a moment to take stock of the state of affairs in Rio and Brazil before 2016, the Olympic year, began. With summaries of human rights violations and analyses of international media coverage, alongside ongoing coverage of key issues like Vila Autódromo and continuing violence against black favela residents, we're ready to enter the most critical year ever for amplifying favela perspectives.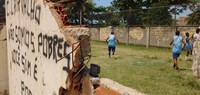 Vila Autódromo Shows Rio 2016 the True Meaning of Sport
by Adam Talbot | January 8
On December 26, Vila Autódromo hosted the Liberators' Cup, a football tournament to celebrate the community's continued existence and resistance, despite recent intensification of pressure from the City. The event continues the #OcupaVilaAutódromo campaign, a series of events, including the recent cultural festival, to bring people to the community in support of residents.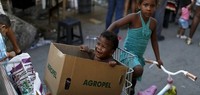 Best and Worst International Reporting on Rio's Favelas: 2015
by RioOnWatch | January 5
With the increasing global media attention ahead of the Games has come rare and insightful in-depth reporting on key issues like race, state violence, the real motivations behind evictions, and active challenges to stigma, as well as exciting platforms for favela residents to speak directly to international readers. Still present in 2015, however, were dangerous stereotypes, lazy language, and the misrepresentation of favelas as 'slums' and 'shantytowns.'
An exhibit now in its final days at Rio de Janeiro's Museum of the Republic presents a small taste of the photographic archive of Anthony Leeds, a prominent American anthropologist celebrated for introducing urban anthropology to Brazilian academics during the 1960s. The collection includes a carefully selected subset of his 770 images.