With the increasing global media attention ahead of the Games has come rare and insightful in-depth reporting on key issues like race, state violence, the real motivations behind evictions, and active challenges to stigma, as well as exciting platforms for favela residents to speak directly to international readers. Still present in 2015, however, were dangerous stereotypes, lazy language, and the misrepresentation of favelas as 'slums' and 'shantytowns.'
Perhaps the most corrosive removal tactics stem from the government's about-turn in its promise to respect residents' right to remain and upgrade Vila Autódromo. Instead of installing much-needed infrastructure like paved roads, proper drainage, and a sewerage network, all of which would cost a fraction of the expense of eviction, the government has sabotaged existing utilities in an attempt to make living in the community unbearable.
The demonstration against the impeachment of President Dilma Rouseff and in favor of the fall of Brazil's congressional president, Eduardo Cunha, doesn't seem to have mobilized social movements or activists from the favelas. Reporters from Favela 247 spoke to favela leaders who explained the motives behind joining or staying away from the protests and analyze the reasons why this movement against the coup has failed to ignite the interests of favela residents.
Wednesday marked the launch of the publication of urban mapping done by more than 30 women in the Caju and Manguinhos favelas in Rio's North Zone with guidance from well-respected historic NGO FASE. The goal of the program was to give women an opportunity to talk about the ways they experience violencedaily and to map out the communities as a form of resistance.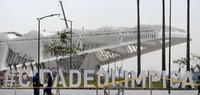 A Critique of Rio's Museum of Tomorrow, Set to Open This Weekend
by Martha Ill Raga | December 17
The Museum of Tomorrow, one of the most ambitious works of the Porto Maravilha Port revitalization program, opened its doors Saturday, December 19. Occupying the pier that enters the Guanabara Bay in Rio's Port Region, the museum is notable for both its spectacular appearance and for the controversies and criticisms the project has triggered during the four years of its building process, a period during which Rio's policymakers have been criticized for actively attempting to trample over the city's past.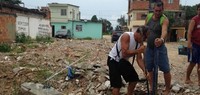 Determined to Remain, Vila Autódromo Prepares to Build Long-Awaited Daycare Center
by Sam Salvesen | December 16
Residents, students, and volunteers gathered in Vila Autódromo on Saturday, December 12 to measure the area that will become the community's daycare center. The daycare is a fundamental part of Vila Autódromo's award-winning People's Plan, an upgrading project developed by residents in partnership with urban planning teams from the Fluminense Federal University and the Federal University of Rio.
Organizers Debate and 50,000 Celebrate International Human Rights Day at 'Everyone Has Rights' Festival in Madureira
by Meg Healy | December 15
Thousands of people gathered in Madureira Park on Thursday, December 10, for the Everyone Has Rights Festival to celebrate International Human Rights Day. The event sought to bring public attention to "the rights of women, indigenous people, youth, workers, non-traditional families, public health 'beneficiaries/users,' students and black youth."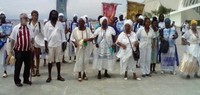 Pedra do Sal Quilombo Celebrates Ten Years with Procession and Bid at World Heritage Status
by Beth McLoughlin | December 14
A ceremony was held on Saturday, December 12 at Pedra do Sal in the Port Region to celebrate ten years since the site was recognized for its historic importance as a quilombo, home to the descendants of enslaved Africans brought to Brazil.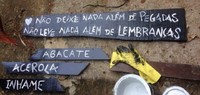 Vila Laboriaux Repurposes Vacant Lot for New Edible Urban Forest
by Nia McAllister | December 11
On Sunday December 6, residents and collaborators gathered in Vila Laboriaux to plant and revive a vacant plot located at one of the highest points of the community. Once threatened with removal, the small community continues to implement sustainable development and community improvement projects that connect residents with their surrounding environment.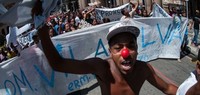 Study Shows Lack of Knowledge of Housing Laws in Ten Brazilian Capitals
by Pedro Peduzzi | December 10
Brazil has the necessary laws to relieve problems with housing and land regulation. However, the government, especially civil servants from the administrative and judicial sectors, as well as the people who need a home, still do not know what tools are available to assist them in accessing this right.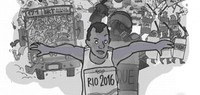 Popular Committee Launches Final Human Rights Violations Dossier Ahead of Rio 2016 "Exclusion Games"
by Cerianne Robertson | December 10
The fourth edition in the series and the first Rio dossier since the 2014 World Cup, the November 2015 publication departs from past versions with an intensified focus on the 2016 Olympics. It's the first dossier with a unique title—"Rio 2016 Olympics: The Exclusion Games"—and the first to be published in both Portuguese and English.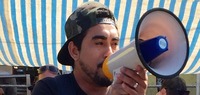 What's Your Narrative? Alemão's Raull Santiago on the Future of Media
by Raull Santiago | December 9
In light of the human chaos of corruption scandals, the destruction of our planet, and a trivialization of life, a more humane point of view that takes citizenship into account is the way to survive in the advance of communication.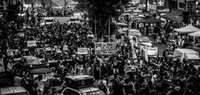 Wave of Protests Against Brazil's 'Black Genocide' Begins With Energized 1000 in Madureira
by Laura Gama, Aldair Arriola-Gomez | December 7
On Thursday December 3 approximately 1,000 people came together to protest the genocide against black youth at the hands of police. The protest took place in the North Zone neighborhood of Madureira in response to the killing of 5 young black men in Costa Barros on November 28.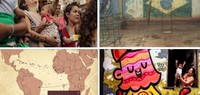 Favelas In the News: November 2015 Digest
by Cerianne Robertson | December 4
This year's Black Awareness Month has been a critical moment for Brazil's black community, with protests against ongoing structural racism as well as celebrations of Afro-Brazilian heritage. It has also been an exciting month for women as key issues are finally receiving deserved attention.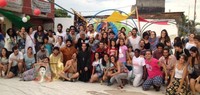 Vila Autódromo Strengthens Resistance With 2nd Cultural 'Occupation'
by Clare Huggins | December 3
On Saturday November 28 residents of Vila Autódromo hosted the community's second Cultural Festival. It was a very important day for the community that, "brought people from outside to celebrate and show support for us… to show our community is not abandoned," remarked resident Luiz Oliveira.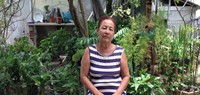 Dona Mariza Left Homeless After Eviction in Vila Autódromo Next Door to #Rio2016 Olympics
by Sam Salvesen | December 3
On October 23 agents from the city government carried out theunannounced demolition of five homes in Vila Autódromo, next door to the 2016 Olympic Park. 60 year-old Dona Mariza do Amor Divino lived in one of those houses and has been left homeless. It is the second eviction she has suffered as a resident in the community she's called home for almost 40 years.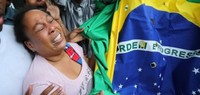 Five Black Favela Youth Machine-Gunned Dead in Car by Military Police
by Felicity Clarke | December 2
Five youths were machine-gunned dead inside a car by Military Police in the Complexo da Pedreira favela in Costa Barros in the North Zone of Rio. The boys were on their way to get a snack when Military Police opened fire on the vehicle, killing all five.
RioOnWatch is a project of Catalytic Communities
December

Highlights from

CatComm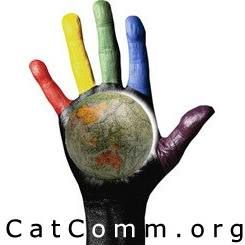 The Winner of the 2015 Rio Raffle Is...
With 1,242 raffle tickets in play,
we drew the 2015 Rio Raffle on January 4
and the winner is...Adam Talbot! Adam is a doctoral researcher at the Centre of Sport, Tourism and Leisure Studies at the University of Brighton (UK), already in Rio working on an ethnographic project focused on social movements and activism at the Rio 2016 Olympic Games. He's giving his prize trip tickets to Claudia Dolezal, a lecturer in Tourism, International Development and Events at the University of Westminster (UK), and Rachel Handforth, a PhD student of Education at Sheffield Hallam University (UK). The trip to Rio will be the first time to South America for both Claudia and Rachel! Congratulations, Adam, Claudia, and Rachel!
Thank you to EVERYONE who supported CatComm in 2015, whether through donations or time and effort!
---
---
CatComm Questionnaire
We want to know what the people who've taken advantage of CatComm and RioOnWatch and made them a success over these years—YOU!—are up to today, and how we can best support our collaborators and fans going forward. Please take a few minutes to
share your thoughts
! They're very important to us!