HONORARY DIRECTORS
Laura B. Gowen, LHD
Founder & President Emeritus
Samuel L. Hayes, III, Schiff
Professor of Investment Banking,
Harvard Business School, Emeritus
W. Nicholas Thorndike, Corporate
Director and Trustee

OFFICERS AND DIRECTORS
Chairman of the Board
W.Hugh M. Morton, Esq Retired
Hill & Barlow
President & Chief Executive Officer
Joseph P. O'Brien, MBA
Chief Financial Officer & Treasurer
Robert M. Vincent, MBA
Senior VP of Strategic Development
Ruth's Hospitality Group, Inc
Clerk
Kenneth S. Love,
Fellow, American Society for Quality
Chair-Executive Committee
Jeremiah V. O'Connor, Esq.
Chair-Legal Committee
Warren E. Norquist
Vice President-Retired, Polaroid Corp.
Katherine Southard
2009 Miss North Carolina
Angel Brigade - Miss America Liaison
Scoliosis Platform Coordinator

SMARTT INSTITUTE
Keith Adams, MPT,
Joanna Chowanska, PT, PhD

SOCIETY LIAISONS
Jean Claude de Mauroy, M.D.
Society On Scoliosis Orthopedic & Rehabilitative Treatment (SOSORT)
Steven D. Glassman, M.D.
Scoliosis Research Society (SRS)


MEDICAL ADVISORY COMMITTEE
Randal R. Betz, M.D.
Shriners Hospital
Philadelphia, PA
Oheneba Boachie-Adjei, M.D.
FOCOS Hospital
Acra, Ghana
William P. Bunnell, M.D.
Loma Linda University Medical
Center, CA
John B. Emans, II, M.D.
The Children's Hospital, MA
Robert W. Gaines, Jr., M.D.
University of Missouri Hospital, MO
Howard A. King, M.D.
Intermount Orthopedics
Boise, ID
Walter F. Krengel III
Seattle Children's Hospital
Michael O. LaGrone, M.D.
Amarillo, TX
John E. Lonstein, M.D.
Twin Cities Spine Center, MN
Charles T Mehlman DO MPH
Cincinnati Childrens OH
Michael J Mendelow MD
Shriner's Greenville SC
Nancy Hadley Miller, MD
Childrens, Denver CO
Nigel Price MD
Children's Mercy Hospital
Kansas City, MO
Frank F. Rand M.D.
NE Baptist Hospital, MA
StephenB Richards III MD
Scottish Rite, Dallas TX
Vernon T. Tolo, M.D
Children's Hospital of LA, CA
---
This is a primary goal of the National Scoliosis Foundation, and a major reason we created the June is Scoliosis Awareness Month Campaign.

Will you support our programs for scoliosis awareness and early detection?

Early detection is the key to prevention! It is the essential first step to insure that all children, regardless of race, creed, or socioeconomic condition have access to optimal care that can reduce the need for surgery.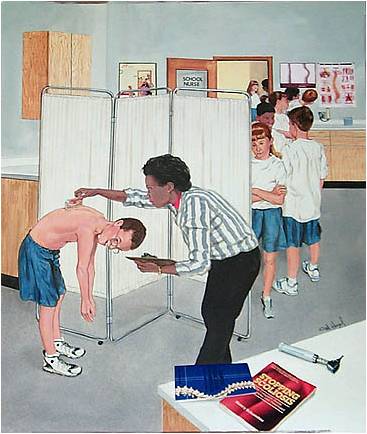 Through your donation you become part of a network of people transforming their experience into help for scoliosis patients today, and hope for a brighter future for the children of tommorrow.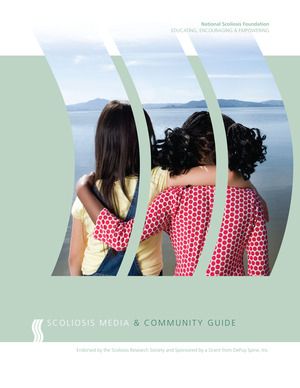 Thank You!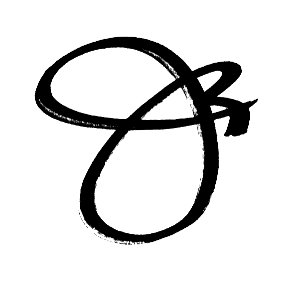 Joe O'Brien
President, CEO & Patient