Click to view this email in a browser
AAI Student Sponsorship Newsletter
Adoption Advocates, International
June, 2009
---
Big Changes for Sponsorship!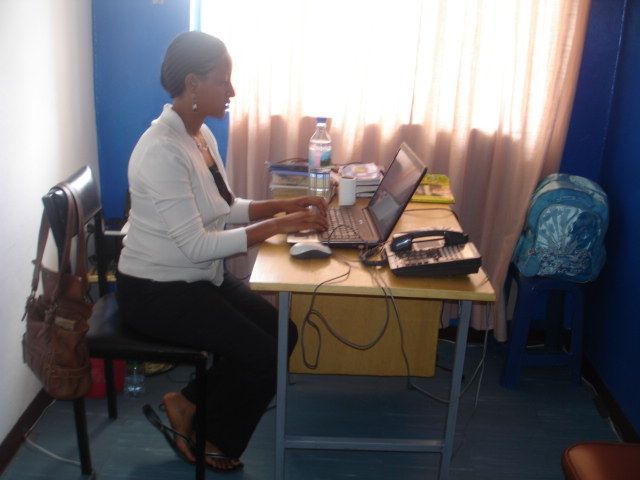 As many of you know, Ethiopia has been faced with severe inflation rates. The inflation of food prices reached 104.1 % earlier this year, up from 96% in December of 2008. This of course has placed severe hardships on many who live there, including the children in our sponsorship programs. Because of the inflation, many children in the program report that the allowance they have been receiving is not enough. Many have taken part time jobs to counteract the extra costs of living and many have considered dropping out of the program all together to find full time employment. Many of you have expressed concern over this and have pushed to increase the monthly amount the children receive. Some of you have even volunteered to pay more than your monthly allotment to help make this happen. As I have stated before, the main challenge I face is the number of sponsors we have. Presently, in the Orphan Student Project alone we have 131 students enrolled in the program and a little under 90 sponsors contributing to the program. The number fluctuates on a regular basis as new sponsors enroll and old sponsors opt out due to strains from our own struggling economy. Amidst all the challenges I am happy to announce that beginning July 2009, the children will receive 300 birr a month versus 250 birr. A big thank you to everyone who pushed to see this happen!
One of the main points I discussed with Elsa on my most recent trip, was finding ways to supplement the student's allowance with supplies such as

clothes and materials needed for school.

One of the best things about working for AAI is there never seems to be a lack of people wanting to help in some way shape or form.
Our storeroom here in Port Angeles is full of donations for the children at Layla and sponsorship programs.

The one challenge is getting the supplies over to Ethiopia.

Lately our focus has been getting formula over with traveling families, which leaves little room for things such as clothes and craft supplies.

It has been decided to use the volunteers for this purpose and require them to take at least one box of supplies over when they travel.

Our goal is to eventually get enough supplies over there such as shoes, clothes and school supplies, that we can distribute them to the 131 student's in the program.

Hopefully this will take some pressure off the kids and they can focus their attention on their studies, rather than worrying about

finding the money to buy new

clothes or exercise books needed for school.
"It is every man's obligation to put back into the world at least the equivalent
of what he takes out of it" - Albert Einstein
---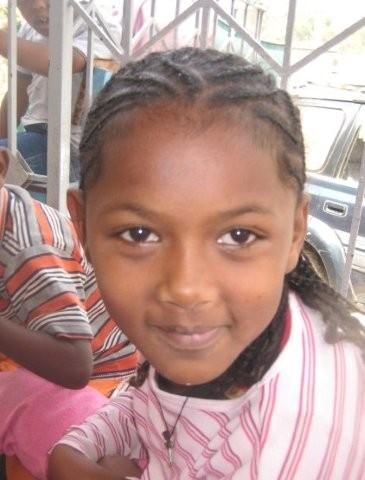 Sponsor at Opportunity House
I am also pleased to announce that we will be commencing sponsorship for children at Opportunity House. It is often more challenging to find adoptive families for these children and many children are housed there for extended periods of time and require around the clock care due to their disabilities. The children at Opportunity House have a variety of special needs including autism, blindness, deafness, and developmental delays. The cost to sponsor a child with special needs will be $35 a month. Regular updates and reports will be sent when available and until the child find a "forever family". In the case of sponsored children being adopted, you can opt to cancel your sponsorship or be assigned a new child in the program.
Meet Bilen. She is 8 years old with semi-paralysis of her hand and leg. She may also have a type of intellectual disability, but is a fast learner and can write some words, play games and complete puzzles with one hand. Bilen shows remarkable achievements in her schooling and is cheerful and understands what is being told to her. If you would like to sponsors Bilen and learn more about her, please contact me at brooke@adoptionadvocates.org.
---
The Power of a Letter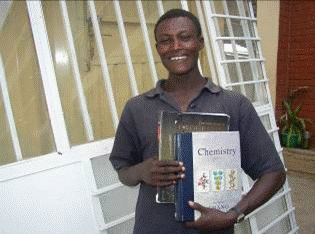 For many children in the sponsorship program, nothing shows support like a letter from their sponsors. So many of the children are orphaned, with no extended family and tackle life's every day challenges completely alone. To receive a letter from someone on another continent away, helps these children to feel less alone. For some, it gives them the inspiration to persevere and continue with their educational goals. Aseresahagn Geze is an older boy who has been in our sponsorship program since 2006. He lives alone in a small, mud, plastered house and has faced a lot of hard ships in his life. Aseresahgn is presently in the 10th grade and will be taking the Ethiopian National Exam which will determine whether or not he gets into University. Aseresahgn hopes to one day be an agriculturist and has a strong passion for the sciences. Most recently his sponsor got in touch with me and asked if there was anything 'extra' she could do for him. I agreed on my next trip to take some small gifts for him and in the end she elected to purchase some science text books for him to help with his studies. I forgot how heavy text books can be, and in my final days of getting ready for my trip, I found myself packing and unpacking my suit cases to make sure they were the proper weight and debating on what I needed to leave behind so I could get the text books to Aseresahagn. I'm glad I decided to hand carry the lightest of the books, because when I came into the office one morning, I had a very uplifting email waiting for me. Miriam, one of our social workers. This is what Miriam wrote, "I was able to meet Aseresahagn Geze last Monday and have delivered the books that were sent from his sponsoring family. He was very happy to have them. He told me that it will help him on his studies and so he is very happy. He has sent his warm thanks and greetings for the sponsoring family. Aseresahagn felt very loved and wanted as he got these books, so blushed with smile and was a bit nervous saying there is really some one who cares about me. He is very grateful about the concern that the family has shown him."
All letters can be sent care of me to our Port Angeles office and I will forward them to Ethiopia. Small gifts such as t-shirts, cd's, friendship bracelets and the like can also be sent over.
---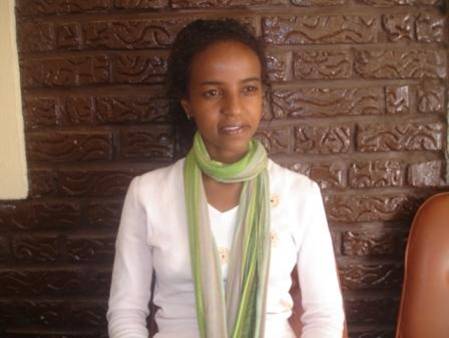 Help Fix Aster's Home
Aster is a very independent young lady who has been in our sponsorship program since March of 2005. She lives alone and has no family support system, but manages to overcome her challenges as best she can. Aster lives in a very small, run down house on the side of the road to a place called Mekansia in Addis Ababa, Ethiopia. Aster works hard at her schooling and is presently getting ready to take her 8th grade exams. She gets distracted from her studies due to her poor living conditions and the lack of support in her life. She reports that she is often very lonely. Aster knows that her schooling is very important, but sometimes gets frustrated as the only income she receives is the monthly allotment from sponsorship, which does not cover all of her living expenses. She does not have the time to go to school and work, and has been considering leaving school to work. At the advice of our social workers, she keeps persevering. She now has to deal with the fact her home is in desperate need of repair, and with the rainy season around the corner, she worries about her living conditions.
One of our handymen at Layla House has visited Aster's home to evaluate the repairs she needs to protect her from the torrential downpours that will begin in June. He estimates the cost to be about 12,000 Ethiopian birr, which equates roughly to $1070 U.S. To date, we still need to raise $630 to help with the repairs of Aster's home. You can donate via www.adoptionadvocates.org and just click on the donate now button, make sure to specify that your donation is for Aster,. You can also donate via Facebook by following this link, http://apps.facebook.com/causes/cause_goals/14267?m=17855d80
---
Waiting Children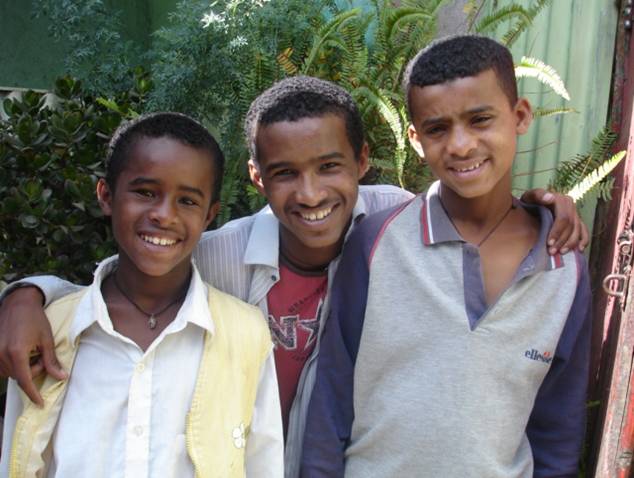 The Taye siblings lost their parents to HIV. They have been in the sponsorship program since 2007 and our support has made a dramatic difference in the lives of these 3 brothers. Zenebe is now 16 years old and Mulubirhan and Temesgen are now 12. All three brothers enjoy school tremendously and are very grateful they found support through our program. They presently do not have a sponsor, so if you or someone you know would be interested in sponsoring these terrific brothers, please contact me at brooke@adotpionadvocates.org.
"To nourish children and raise them against odds is in any time, any place, more valuable than to fix bolts in cars or design nuclear weapons."- Marilyn French
---
Volunteer at Layla House!
Have you ever had the burning desire to venture out in the world and make a difference?

Do you love being around children and have the patience of a saint?

If so...our volunteer program is for you!
The AAI volunteer program places qualified English speaking adults at our children's home, Layla House, in Addis Ababa, Ethiopia.

Volunteers serve together in many capacities where they act as kind mentors and positive role models and offer glimpses of American life to the orphaned children who are waiting for adoptions to be processed.
There are no program fees; however volunteers are responsible for their own travel and living expenses.

Volunteers live in a house located near the children's home, and are expected to commit their full energies to the children during their time of service.

All activities while serving as a volunteer for AAI should be undertaken with cultural sensitivity and the benefit of the children in mind.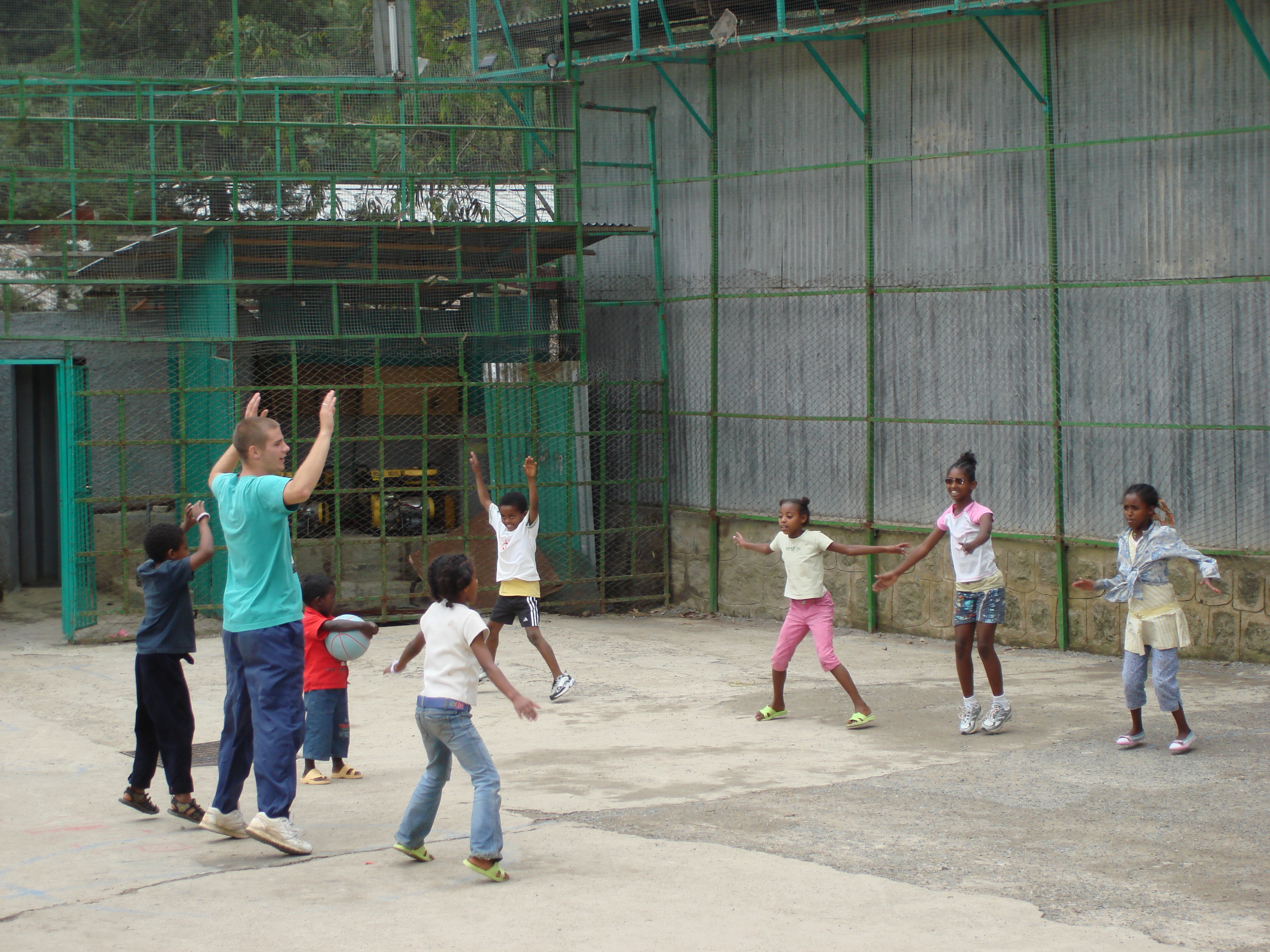 Requirements to volunteer:
Be able to commit to at least 30 days.

Pass an application process.

Cannot be in the process of adoption.

Willing to take supplies when traveling.

Able to pay all your own travel

and living expenses.
If you or anyone you know would like to have the experience of a lifetime, please contact Brooke@adoptionadvocates.org or call 360-452-4777.