Click to view this email in a browser
| | |
| --- | --- |
| | News and Advice Summer 2012 |

Letter From the President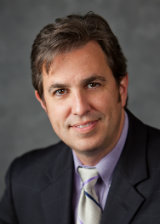 There are a couple of times a year I feel the urge to throw out stuff that I don't need or really want. Interestingly, reporters and editors feel the same way about the words we use too. Sarah's piece on "tired" and over used words is fun as well as the advice column from our social media committee on how to update the image on your Facebook timeline page.

We are about to kick off the IDC Financial Insights, American Banker and BTN campaign for the FinTech 100 rankings, a worldwide effort. If you work for a company that should be ranked, now is the time to provide that data. Shoot me an email and I'll forward the link for the application. Last year's #100 company had financial industry revenue of $39 million (the minimum to make the list last year).

Don't hesitate to let me know how we can be of service.

Best regards,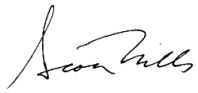 Scott Mills, APR
Words to Retire
By Sarah Lewis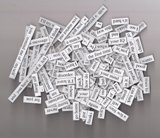 Public relations and marketing professionals are wordsmiths at their core. Many will tell you that long before they entered the working world, writing and crafting ideas with words was a passion. From creating news releases and developing campaigns to pitching the media, professionals today must generate content that is compelling – the status quo will no longer garner any attention.

The media are inundated with hundreds of releases and story ideas each day. So, how can you make your press releases and article topic suggestions original, persuasive messages that stand out above the rest?

Editors and reporters see the same old, tired terms and phrases again and again. They wonder how a company is innovative or a leader when every other company uses the same description. And above all, they must understand how a company's offering or message will impact their readers. If you do not deliver an idea that will resonate with an editor's key readership, you will lose your opportunity and worse – lose your credibility.

One way PR professionals can avoid providing stale messages is by revamping their language. Use creative words and terms and most importantly, tailor your communications to match the style of each targeted publication.

According to inkhouse, these tired terms are overused, abused, too corporate, too tech-y and lack substance.

Premier
Leverage
Excited/thrilled/delighted (should be stricken from all press release quotes)
Web 2.0
End-user
Productize
Holistic
Integrated
Transparency
Cloud-based
Next-generation
Game-changing
Incentivize/monetize/strategize
Innovative, innovator
Real time

According to Business Insider online, the words "leading" and "solution" were the most frequently used terms in press releases in a 24-hour period. "Leading" was used in 776 releases, while "solution" was a close second at 622.

The full list:
1. Leading (776)
2. Solution (622)
3. Best (473)
4. Innovate/innovative/innovator (452)
5. Leader (410)
6. Top (370)
7. Unique (282)
8. Great (245)
9. Extensive (215)
10. Leading provider (153)
11. Exclusive (143)
12. Premier (136
13. Flexible (119)
14. Award winning/winner (106)
15. Dynamic (95)
16. Fastest (70)
17. Smart (69)
18. State of the art (65)
19. Cutting edge (54)
20. Biggest (54)
21. Easy to use (51)
22. Largest (34)
23. Real time (8)

While some of these words are certainly useful at times, many have become industry buzzwords. Using commonplace language does not do your company or client any favors – your pitch or release will most likely end up directly in the trash. Retire these words, and give the media better, more descriptive and unexpected words that set your company apart in a world of industry jargon and overused marketing descriptions.
FinovateSpring
By Heather Sugg





The fifth-annual FinovateSpring in San Francisco proved to be another exciting and record-setting event, featuring 63 presenters and 1,200 participants. As always, participants included a strong showing of investors, analysts, media, vendors and forward-looking bankers. The group is looking for a preview of the latest and greatest ideas in banking technology and we are never disappointed.

The demos focused largely on four topics:

1. Retail banking, such as PFM, peer-to-peer lending, educational tools and games;

2. Security services, including a cool biometrics twist from BehavioSec and bill protection from BillGuard;

3. Payments and cards solutions, always a crowd pleaser if they can differentiate themselves well; and

4. Financial planning and investment tools.

Congratulations to all seven of the Best of Show winners – they were all very deserving. More detail about the demos is available at our FinTech Marketing blog.

If you have an upcoming innovative banking technology solution, discuss the benefits of possibly exhibiting with your WMA representative.
William Mills Agency Again Ranked Among Top Five Public Relations Firms by Atlanta Business Chronicle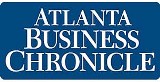 William Mills Agency announced that it is ranked number four in this year's Atlanta Business Chronicle's annual ranking of the city's "Largest Public Relations Firms."

Companies included in the ranking must have an established physical office and staff in Atlanta and maintain 50 percent or more of their overall business through public relations. William Mills Agency is consistently included in the annual ranking and maintained its position from last year. The agency has undergone tremendous growth over the last year including the addition of 27 new clients; the continued growth of its marketing services division, including the addition of a graphics department; expansion into the Indian market; high levels of veteran staff stability paired with the hiring of new, talented employees.

"We are always honored to be recognized in our local community and take great pride in being a fixture on the Atlanta Business Chronicle's annual ranking," said William Mills III, CEO of William Mills Agency. "The agency has been fortunate to experience so much success in the past year, despite the challenging economic conditions, and I believe our momentum truly showcases the commitment of our entire staff and the level of service we provide to our clients and our industry."

Facebook Timeline for Pages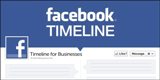 By Bevin Rochester

Like all Facebook format changes, the new Facebook Timeline has received strong praise as well as vocal dislike from personal users of the site, but what about business pages? This Social Media Corner provides you with some quick tips for leveraging the new format to better promote your organization.

Cover Photo:
With Facebook's transition to the Timeline format, you need to select a Cover Photo. This photo runs the width of the profile along the top of the screen. For the most impact, use this space to display an image that encompasses your company's "personality." Some common images we've seen are photos of the staff, an eye-catching graphic that applies to your industry or an image of your headquarters. Keep in mind that Facebook has created stipulations about what can occupy this space:
Must be an image
Cannot contain promotional language
For best quality, image should measure 851 x 315 pixels
Pinning:
The Timeline format enables businesses to "pin" posts. This action moves the post to the top left of the timeline and allows it to stay there for up to seven days. Use this capability to highlight calls for actions, such as "Visit us at booth #555 at the ABC Conference next week!"

Highlighting:
Posts can also be highlighted by clicking on the star icon next to the content. This draws attention to the particular post by expanding it to fill the width of the page. Posts can be un-highlighted at any time.

Milestones:
Staying true to its name, the new format enables organizations to create a Timeline, essentially acting as a company history. Milestones can be added to the page to document events such as the company's founding, winning awards or other recognitions, new product launches and anniversaries. Photos can be posted along with the milestone to better capture the event. Milestones are automatically highlighted and run the full width of the profile.

Overall, Facebook Timeline is more focused on the visual aspects of the page than previous formats and gives companies the chance to put more emphasis on the content that is most important to them. The key with Facebook Timeline, as well as all other social media outlets, is to consistently post meaningful content and engage in conversations with your audience.
Forward this message to a friend | williammills.com | twitter.com/wmagency