Click to view this email in a browser
| | |
| --- | --- |
| News and advice | |

---
Letter From the President

2012 is going to be a great year for FinTech vendors and service organizations that support them (like WMA). While the percent growth of spending is predicted to be modest, we are seeing a lot of momentum and innovation within the industry. If you haven't seen it, check out Bankers As Buyers at http://ow.ly/8q6sj

We have a couple of industry meetings coming up in March, namely, Asociation for Financial Technology (AFT) in Scottsdale, Ariz., the LendersOne network meeting in Huntington Beach, Calif., BAI's Payments Connect in Las Vegas and ICBA TechWorld in Nashville. We hope to see you at one of those events.

Best regards,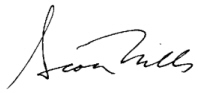 William Mills' 2012 Predictions for the Payments Industry
also published in Transaction Directory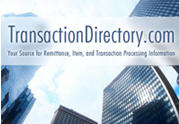 Payments, payments, payments: PayPal, which started almost 10 years ago, was just the beginning of the process – 2012 will be the defining year for alternative payment platforms such as Square, Google Wallet, etc.

The Internet enabled new ways to conduct banking business, resulting in new institutions,
such as online banks, brokers and wealth managers. These institutions will still account for a percentage of the industry; however, Mobile/Tablet applications will start to take away from the traditional Internet banking with which we have become familiar.

Social networking, which has become a key method for communication today, and payments will intersect in the future (perhaps more purchasing through Facebook), Google + and more.
With Facebook filing for an initial public offering earlier this month that could value the social network between $75 billion and $100 billion, there is the potential for thousands if not tens of thousands of new millionaires with stock and/or options or investments. This offering puts the company on track for one of the biggest U.S. stock-market debuts of all time.
2012 will be a great year for financial institutions and their vendors that embrace the new payment paradigm shift of smart phone, tablets, social networks and alternative transaction channels.
William Mills Agency Thrives in 2011, Begins New Year Strong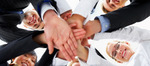 The agency added 28 new clients to its roster in 2011 including Interactive Advisory Software, TTV Capital, Jack Henry & Associates, and Safe Systems. As a result, the agency also grew its ranks through the addition of four new public relations executives: Sarah Lewis, Ron Anderson, Stephen Sprayberry and Michael Touchton.
2011 proved to be a successful year for the agency's Marketing Services division as well, with new clients joining the agency strictly for marketing services representing 40 percent of the year's new client growth. The team spent a large part of 2011 working with FinTech companies in the areas of corporate identity, branding, and digital and content marketing, and continues to work on a wide range of marketing programs for clients, including: comprehensive rebranding engagements; digital marketing programs such as websites and video development and production; and consulting services involving development of competitive positioning and key messages, thought leadership and content marketing initiatives.

William Mills Agency is committed to serving the needs of the financial technology industry and that commitment was reflected through its seventh year of being selected to lead global public relations initiatives for SourceMedia and IDC Financial Insights' Annual FinTech Ranking of the financial services industry's top global technology and service providers. Additionally, the agency successfully produced and distributed the eighth annual edition of its financial services industry survey, "Bankers as Buyers," which includes commentary and contributions from leading industry analysts, bankers, credit union executives and fintech companies. The agency kicked off 2012 with the release of its ninth annual edition of "Bankers as Buyers" in January, and the survey is available for free download at: http://tiny.cc/lguls
2011 also marked the year that William Mills Agency went global with the opening of a new office in Mumbai, India. William Mills Agency India serves technology clients targeting the Indian market as well as Indian technology companies interested in offering their products and services within the United States.
"2011 was an exceptional year for our company and provides a great deal of momentum for us as we begin 2012," said William Mills III, CEO of William Mills Agency. "We were fortunate to experience so much success last year, and I believe that it truly showcases the commitment of our entire staff and the level of service we provide to our clients and our industry."
Strategically Social


By Heather Sugg, APR
@HeatherSugg
We see a flurry of new social media platforms introduced on a regular basis. Concepts like Pinterest and FourSquare are growing among B2B businesses, and they are producing results. But, before you consider adding a new platform – or beginning a social media presence – make sure that it positively affects your organization's goals and objectives .
A few factors to consider with a new social media tool include:
Are my audiences using this tool? (Also note what days/times your audiences are using the tool and participate accordingly.)



What behaviors or opinions can I influence with this tool?




How will I measure my success? (Hint: engagement, leads generated)




Does this complement my existing social media activity and marketing plan?
Consider building a checklist or spread sheet to analyze the platforms against your organization's standards. Most social media strategies should be focused on three or four social media platforms. Among those, select one primary point of contact that you direct all connection to for exclusive content. Such a targeted approach will best ensure that you can keep communication active, manage your connections and make the most of every channel.

Fun App: Not to disappoint those of you looking for new tools, allow me to introduce Buffer, an even easier way to schedule Tweets. Downloading Buffer provides an icon at the top of your browser page. Then, while you are reading something of interest online, simply highlight the sentence and click on the icon. Tweet scheduled. It's a logical solution for those of us who love a short cut. Use the link http://bufferapp.com/r/bf16b to join.
__________________
(1) As a reminder, your goals should be long-term, broad and global statements that may include how audiences view your organization. Objectives are short term, measureable changes that you would like to see.
Forward this message to a friend | williammils.com | twitter.com/wmagency