Big Moments...
I often trumpet our big numbers — coaches, schools, students, classes, scores — and yet I always remember that it's individual stories and anecdotes that add up to make us big. I hear lots of heartening stories about our work with students, and I have many of them to tell myself. But there were two blog posts this last year that really resonated because they so eloquently described the essence of the WriterCoach Connection experience.
The first blog post, by King Middle School coach Judy Albietz, who is profiled here, describes on her blog, "What's a Writer Coach?" The second post, "I Tutored The Kid From 'Little Miss Sunshine,'" by Berkeley High writing coach Alfredo Botello, beautifully describes a simple breakthrough moment for his student.
Though written by two different coaches at two different schools and grade levels, one about training and one about coaching, the stories fit seamlessly together — simple, profound moments about meeting students where they are. Moments that add up to big gains for our students and make us greater than the sum of our parts. We begin a new school year knowing that these stories never end.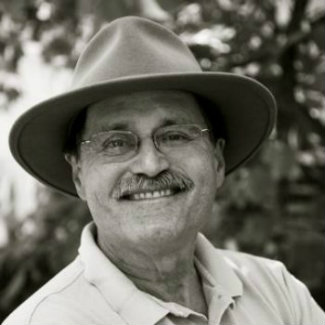 Robert Menzimer
Executive Director
---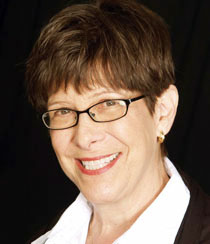 Coach Profile:
Judy Albietz
By day, Judy Albietz enjoys helping the underdog as an environmental and tribal attorney. By night, she's J.A. Kammins, an author of science fiction for the young adult and middle grade market. In between, she shares her love of writing as a writer coach at Berkeley's King Middle School.
Funny how careers collide.

---
2012-13 Assessment: More Coaches, Please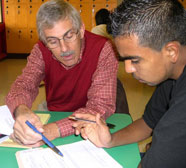 The results are in:
Students, teachers and coaches said that WriterCoach Connection had a positive impact in their classrooms during the 2012–13 school year. The message is clear: students and teachers are clamoring for coaching to continue.

---
WriterCoach Goes East Bay Out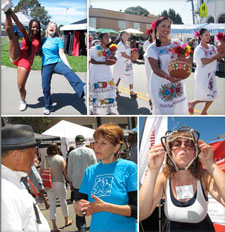 Friends
of WriterCoach reached out to East Bay communities this summer with booths at Juneteenth, Art & Soul Oakland,
Berkeley High's
All School Reunion and Black Family Reunion,
and the Oakland Volunteer Fair.
< Pictured
, clockwise from top left, recruitment coordinator Susan Eneya gets a cheerleading lesson near
Berkeley High; Casa Oaxaca parades at the Solano Stroll;
Berkeley Public Schools Fund's Laura Brewer gets bubbly at the Stroll; and
recruitment coordinator Shelli Fried talks it up at Art & Soul Oakland.
---
Cal Students Rattle and Roll on Campus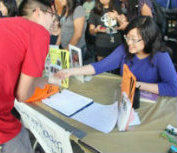 WriterCoach Connection at Berkeley, comprised of coaches who are Cal students, attracted more than 100 prospective WCC volunteers — roughly double the number of Cal students who volunteered in local schools last year — at Calapalooza (Cal's primary club recruiting fair). WriterCoach Connection at Berkeley is also busy organizing a panel on literacy that will be held at the Free Speech Café Oct. 17, 6–7:30 p.m.
---
Volunteer Opportunities
El Cerrito High School Art Program
El Cerrito High School is seeking volunteers to assist in a new coaching program aimed at helping art students in grades 9-12 develop as artists. Contact Kory Sutherland.

Getting Ready for College Conference
WriterCoach Connection volunteers are gearing up to help high school students craft their college essays at this conference, Saturday, September 28, 10:45 a.m.–12:45 p.m. at Contra Costa College in San Pablo. Contact Tina Boyer.

---
Giving Opportunities
We Give – 2013!
Help WriterCoach Connection by participating in
We Give – 2013!
an online giving event hosted by The RIchmond Community Foundation,
Sept. 18–19, 6 a.m.–6 p.m
.

---
WCC Gets 5 Star Rating, Rave Reviews
GuideStar, a public charity that provides key information about nonprofits to a broad audience, has given WriterCoach Connection

a
Gold-level rating,
demonstrating our commitment to fiscal and organizational transparency. In addition, GreatNonprofits, GuideStar's nonprofit partner, which provides user reviews and ratings of nonprofits to help donors and volunteers find good nonprofits,
is glowing with

r
ecommendations of WCC. See what Phyllis Orrick, the communications director at UC Berkeley's Safe Transportation Research and Education Center,
wrote about us.
---
WCC Wish List. Please Help Us With...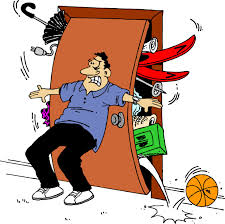 Storage Space: Access to at least 100 square feet of secure, dry, shelf-friendly storage space.
Salesforce Consultant: 1–2 hours a month.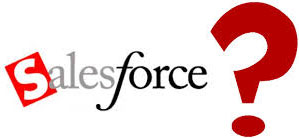 ---
WriterCoach In the News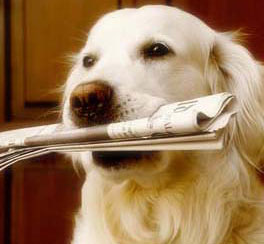 Richmond Pulse

Sept. 6, 2013
Contra Costa Times
Aug. 14, 2013
---