Golden Realty

66 Club Road Suite 220

Eugene, Oregon 97401 541.343.8269

GoldenSold.com

Are You a First-Time Buyer? Get Our Free Guide

Buying your first home is a big step and one that's likely to impact your financial future for years to come.

Make sure you make the right decision by asking for our free guide, "How First-Timers Can Make a Wise Buy."

Just call us 541.343.8269 or reply to this email and we'll send it right out to you.
---
Quick Quiz

Each month we'll give you a new question.

Just reply to this email for the answer.

What is the most common chemical element in the human body?

---
Why Not Pass Us to a Friend?

If you've enjoyed this newsletter and found its information useful, please forward it to a neighbor, friend or co-worker by clicking this link.
---
Recipe: Creamy Stuffed Tomatoes

Serves 4



4 tomatoes, cored
1 tablespoon butter
1/4 cup grated onion
8 ounces cream cheese
Salt and pepper, to taste
1 10-ounce bag of frozen corn, thawed and drained
3 tablespoons chopped jalapeño, optional
1/4 cup grated Parmesan cheese
2 tablespoons chopped parsley

Directions

Preheat oven to 350 degrees and lightly grease a baking dish with cooking spray.

Sprinkle the inside of the cored tomatoes with salt and place upside down on a paper towel to drain for 10 minutes.

Melt the butter in a small pan and saute onion until softened.

Lower heat, add cream cheese and stir. Add salt and pepper to taste. Remove pan from heat and combine with corn and jalapeño (if using).

Spoon mixture into drained tomatoes and place in the prepared dish.

Sprinkle tomatoes with Parmesan and parsley and bake uncovered for 15-20 minutes.


---
Ask the Agent

I want to improve the look of my kitchen to make it more appealing to buyers. How can I do that without spending lots of money?



If your kitchen cabinets are looking a little tired and outdated, consider cabinet re-facing as a way to upgrade the style and color without the costs of a full-scale renovation.

Re-facing is changing the doors and drawer fronts, while laminating the cabinet boxes and adding new hardware for an updated, modern look. It also shortens the down time for your kitchen and it's eco-friendly.

A kitchen renovation normally takes three to four weeks to complete. The process for re-facing is simple and less stressful than a renovation and takes only three to four days to complete. And it costs 50% less than a full renovation. Although it might be attractive to do it yourself, cabinet re-facing is tough. You may be able to change the doors and fronts but laminating is quite a skill. So it would be best to work with a professional company.
Thinking of Downsizing? What You Need to Consider

If you're a senior, there could be many reasons to move from your family home.

The house might be too big or cost too much to maintain, or the neighborhood may be changing.

Following are some tips to help you make the decision:

Right-Size: Although you need less space, you want to maintain - or even enhance - your lifestyle. Do you want storage, room for guests, a workroom? Think about bungalows, bungalofts, condos and townhouses. Many offer those little extras you enjoy in your present home.

Consider All Options: According to statistics, three-quarters of seniors stay within 31 miles of their former home.

However, with the huge number of choices now available, you can comfortably look well beyond that.

Think About Retirement Communities: They aren't for "old people" any more. Healthy seniors are flocking to newly developed retirement communities.

Moving in With the Children: Think long and hard before moving in with the children. Do you, or they, want the complex family dynamics that happen when three generations coexist in a small space?

Get Professional Help: A good real estate agent is vital. Consider one who specializes in helping older adults find the right housing fit. He or she may also be able to recommend other local professionals, mortgage specialists, stagers, antique experts and movers.


---
Three Natural Ways to Fight Seasonal Allergies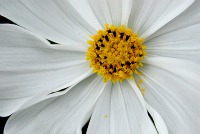 Anyone who has suffered from seasonal allergies understands that the sneezing, itchy eyes and fatigue are no laughing matter.

Problem is, medications can often create as many symptoms as they help.

So, rather than reaching for drugs this spring, try the following simple steps:

Schedule That Spring Cleaning: Pollen, dust and dander are major sources of irritation that contribute to hay fever. Unfortunately, staying indoors all day isn't a viable option or even very effective. Children, pets and even a much-sought-after spring breeze can cause pollutants to build up inside a home, actually increasing symptoms. Focus on using environmentally friendly cleaning products and invest in a HEPA-quality air-filtration system.

Turn to Alternatives: Rather than relying on prescription pills or even over-the-counter medications, try a few alternatives instead. For example, quercetin is a popular supplement that has been used in the treatment of allergies for years. Local raw honey is another favorite among health food advocates. Just be sure to speak with your physician about possible interactions with other drugs prior to beginning any vitamin or supplement program.

Let the Sun Shine: Vitamin D deficiency has been linked to an increase in asthma and allergy-type symptoms in children and adults, so it might be a good idea to get a bit of natural sunshine. Not only does 15 minutes in the sun increase vitamin D production, but when combined with a walk, it's a great way to reduce stress and get a little exercise at the same time.

Picture credit.
---
Want the Job but Don't Have the Experience?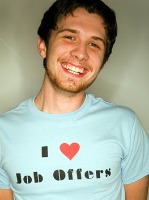 Landing a new job without prior experience in a specific field has always presented a bit of a problem. It's even more difficult now due to the tough economy. Employers expect new hires to come equipped with all the experience and expertise required to hit the ground running. Following are three ways to help you overcome this common obstacle and land a position you love:

1. Volunteer Your Time: Not only is volunteering a great way to gain valuable experience in a new field, but it is the gift that keeps giving. Doing something to help others, or the community at large, is a wonderful way to meet new people and contribute something to society while acquiring much-needed experience in a new field.

2. Update Your Skills: Whether you opt for traditional face-to-face classes or the convenience of online learning, it's never been easier to update your skills or obtain new credentials. Start out by performing an online search or making a few calls to the local Community College. Many offer low-cost or free classes on a wide variety of topics, ranging from business to the arts.

3. Earn and Learn: Internships are a fun and effective way to earn money while learning the ropes, especially for people who have a flexible schedule or are interested in traveling. Living expenses, housing and even a stipend of up to $25,000 are available for various positions in North America and abroad. Popular options include the Job Corps for those aged 16 or above, the Peace Corps, Citizen Corps and AmeriCorps.


---
Wondering How Much Your Home is Worth?

How has the price of your home changed in today's market? How much are other homes in your neighborhood selling for?

If you're wondering what's happening to prices in your area, or you're thinking about selling your house, we can help.

Just give us a call 541.343.8269 for a no-fuss, professional evaluation.

We won't try to push you into listing with us or waste your time.

We'll just give you the honest facts about your home and its value.

Just give us a call 541.343.8269 or reply to this email to arrange an appointment.

We look forward to answering your questions.

---
Spring-Cleaning Can Help Sell Your Home

Spring-cleaning takes on an entirely new level of importance for those who intend to put their homes on the market. To attract buyers, it's very important to make a great first impression.

Whether you have already listed your home or you just want to keep your options open, it's easy to make the most of your spring cleaning with these helpful hints:

Light and Bright: In many parts of the country spring can be a great time of year to take photographs of your home even if you don't intend to put it on the market right away. Not only does the natural lighting and lush green grass remind everyone of warmer days, but it provides a better view of the condition of the property. Be sure to trim the hedges and touch up paint or other outdoor maintenance prior to taking the picture. Simply store the photos in a safe place until it's time to list the property.

Maintenance Made Easy: Deferred maintenance is a major consideration for new buyers seeking to make the most of every dollar. Unfortunately, long winters can take a toll on even the most well-maintained property. Unsightly carpet stains, barren landscaping and crowded storage can give the impression of a property in need of attention. Make sure your property looks its best by doing routine maintenance, including carpet and tile/grout cleaning and lawn maintenance and completely clearing away all types of clutter.

Pay Attention to Details: Details make a difference when it comes to making your home look, feel and smell fresh and clean. One of the most often overlooked areas of concern for new home shoppers is smell. Research shows smell is a powerful tool that has a tendency to work for or against sellers. Avoid harsh chemical odors or perfume-type fragrances such as room deodorizers. Opt for new enzymatic cleaning products that neutralize odors throughout the house. Pay special attention to carpets, upholstery and air ducts. Not only will it help reduce common irritants, but you can breathe easy knowing prospective buyers won't be confronted with unpleasant pet odors or musty storage smells.